Megan Pascoe – 2.4MR Tidal Champs in WPNSA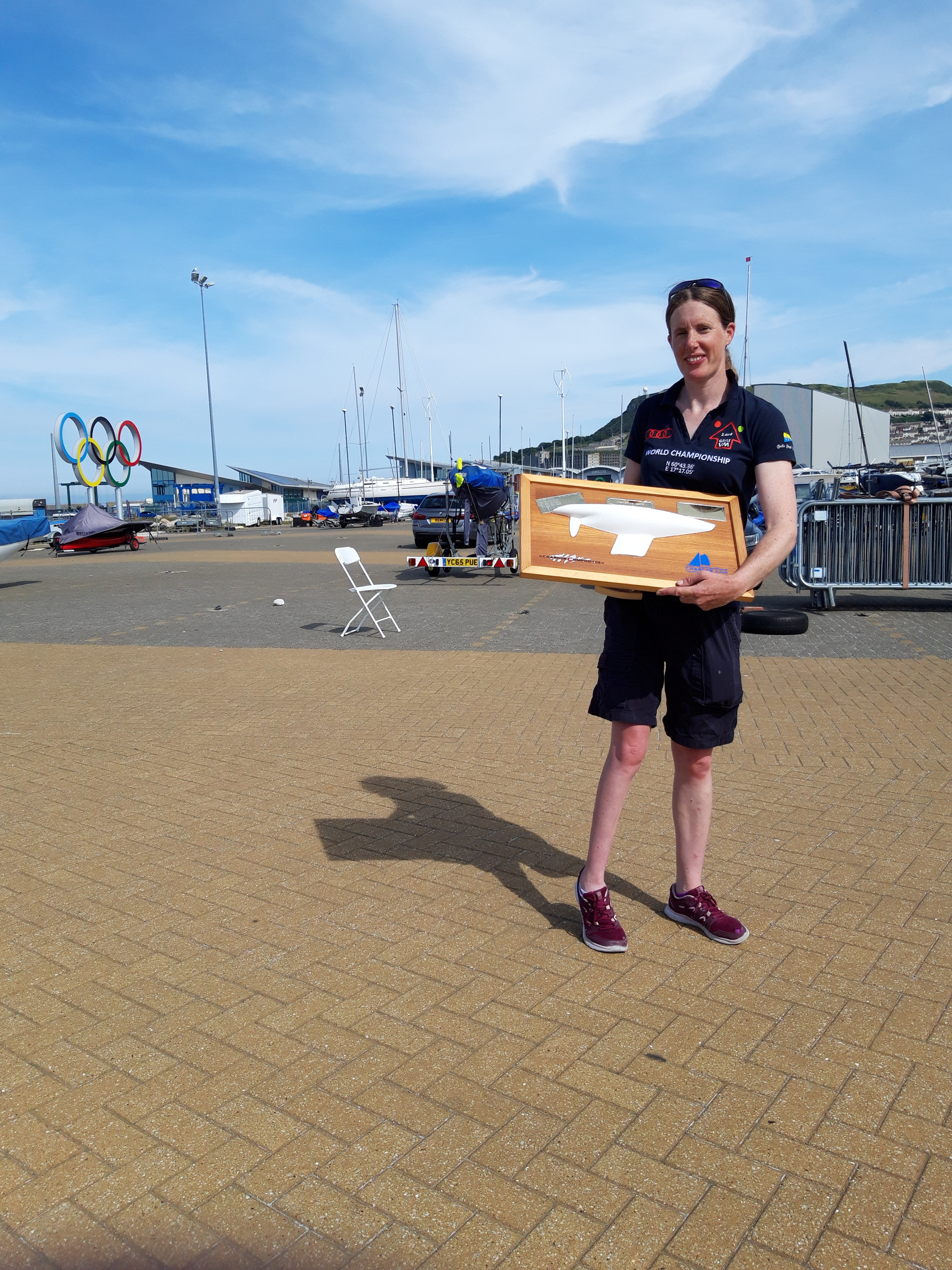 Last weekend the 2.4s joined in with the RYA Sailability Multi Class event at the WPNSA. The event started with a pursuit race. It's very unusual for 2.4s to be starting midway down the pursuit race but it is fun chasing rather than being chased. I managed 12th after being overhauled by the Elliot 6m's and RS Ventures and not quite managing to catch all the Hansa's.
By Saturday afternoon we started the class racing. We were racing as an open class which makes our fleet more competitive than just racing the disabled contingent. It was great racing in  Portland harbour and somewhere where you could race upwind for 10 minutes. What I had forgotten over too much pond sailing was how wet 2.4s were but at least the water was warm. We had 2 races in a building sea breeze. 6 of us had some close racing but with a bit more pace I managed to win both races. I especially enjoyed the last downwind playing on the waves, it makes the wet and slow upwind worth it. Sunday brought a light gradient clocking round to the southerly sea breeze. After a bit of waiting the race officer did well to get 2 good races in. Again it was nice to settle down into some boat speed off the start line and happy that I seem to be going well with another couple of bullets.
I haven't raced multiclass much over the years but it is really fun holidaying with the rest of the disabled sailing community as we don't get much time to hang out together. It is a small community with many I have grown up with over the years it is great to catch up with everyone. We also had a lot of Frensham Pond sailors at Portland and with all the helpers it was definitely Frensham on tour.