Allen Endurance Series After 3 Rounds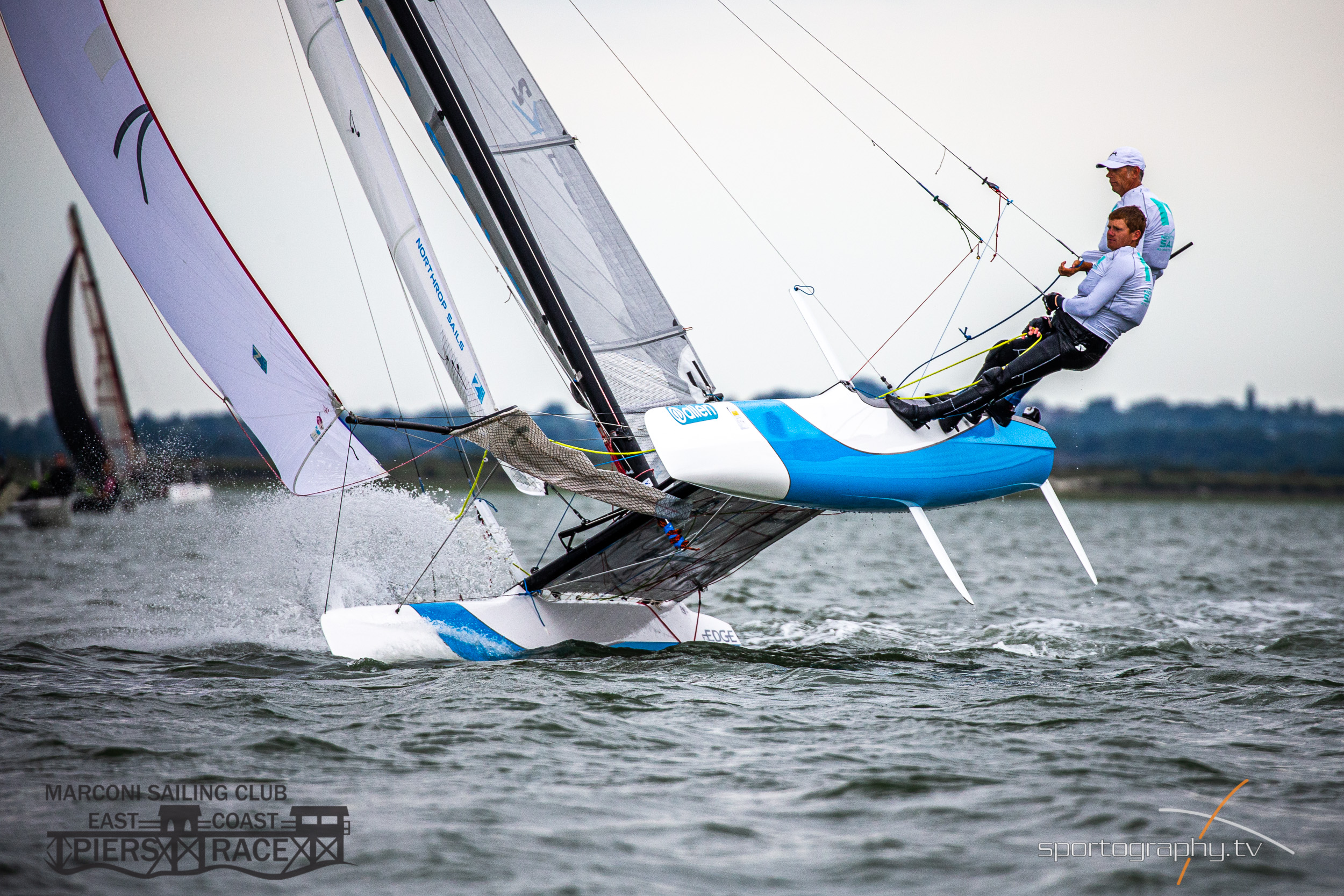 With only one more event remaining in the Allen Endurance Series, it's still all to play for.
Now in its second year, the 2019 edition of the Allen Endurance Series has been well attended at all 3 of the events so far this season. A total of 93 boats have taken up the challenge to win the £500 overall Allen voucher with more new entries expected for the final event, The IOS Round The Island Race, where there will be another £100 voucher for the race winner.
Simon Northrop sailing his F18 has already taken home two of the £100 event winning vouchers and is looking good to take the overall win. However, It's still all to play for as the series does not include any discards.
The final round of the Allen Endurance Series is taking place on the weekend of the 31st / 1st September. The IOS Round The Island Race is a long-established, long-distance event designed to test sailing skills and endurance over a 40-mile course. Sailed clockwise around the island, starting and finishing at IOS Sailing Club, the race includes tidal sea, river & estuary sailing. It Is one of the longest dinghy and board races in Europe. Open to all classes of dinghy, catamaran and sailboard.
If you have been part of the Allen Endurance Series this year, we would love to have your feedback. Anything you would like to change, add or improve throughout the series? Get in touch with marketing@allenbrothers.co.uk
To find out more info and how to enter head over to the Allen Endurance Series web page
Top 20 Overall Results After 3 Events:
| | | | | | | | |
| --- | --- | --- | --- | --- | --- | --- | --- |
| | Sailor | | Boat | Whitstable | Hayling | ECPR | Nett |
| 1 | SIMON NORTHROP | Minnis Bay | F18 | 4 | 1 | 1 | 6 |
| 2 | NICK BARNES | Brightlingsea Sailing Club | F18 | 11 | 4 | 4 | 19 |
| 3 | GRANT PIGGOTT | Weston SC | Nacra F20 Carbon | 9 | 3 | 26 | 38 |
| 4 | WILL SUNNUCKS | | Vampire | 2 | 6 | 33 | 41 |
| 5 | CHRIS KING | Weston SC | Nacra F20 Carbon | 12 | 9 | 24 | 45 |
| 6 | TIM NEAL | | F18 | 7 | 2 | 94 | 103 |
| 7 | NICK ELMORE | Thorpe Bay Yacht Club | Nacra F20 Carbon | 3 | 94 | 7 | 104 |
| 8 | GHISLAIN MELAINE | | F18 | 18 | 5 | 94 | 117 |
| 9 | KEVIN DUTCH | Seasalter sailing club | Tornado | 15 | 94 | 12 | 121 |
| 10 | DOUGLAS WRIGHT | Yaverland Isle of Wight | Nacra F20 Carbon | 94 | 7 | 25 | 126 |
| 11 | TONY STOKES | Grafham Water Sailing Club | F18 | 19 | 94 | 18 | 131 |
| 12 | KYLE STONEHAM | Thorpe Bay Yacht Club | Vampire 1 | 1 | 94 | 40 | 135 |
| 13 | MARK ROBSON | UKIDA | Dart 18 | 10 | 94 | 39 | 143 |
| 14 | JOHN PAYNE | Brightlingsea Sailing Club | Tornado | 94 | 94 | 2 | 190 |
| 15 | CHRIS BROWN | RORC | RS 400 | 94 | 94 | 3 | 191 |
| 16 | ANDREW STICKLAND | Thorpe Bay Yacht Club | MUSTO SKIFF | 94 | 94 | 5 | 193 |
| 16 | MICK DAVIDSON | | A Class | 5 | 94 | 94 | 193 |
| 18 | BEN HARDEN | | Blaze | 6 | 94 | 94 | 194 |
| 18 | JOHN TUCKWELL | Bala Sailing Club | Nacra F20 Carbon | 94 | 94 | 6 | 194 |
| 20 | MIKE ELLIS | | F18 | 94 | 8 | 94 | 196 |
| 20 | NIGEL JAMES | Marconi Sailing Club | Sprint 15 Cat Boat | 94 | 94 | 8 | 196 |
| 20 | TONY DOD | | Dart 18 | 8 | 94 | 94 | 196 |