Szymon Matyjaszczuk Crewing Tips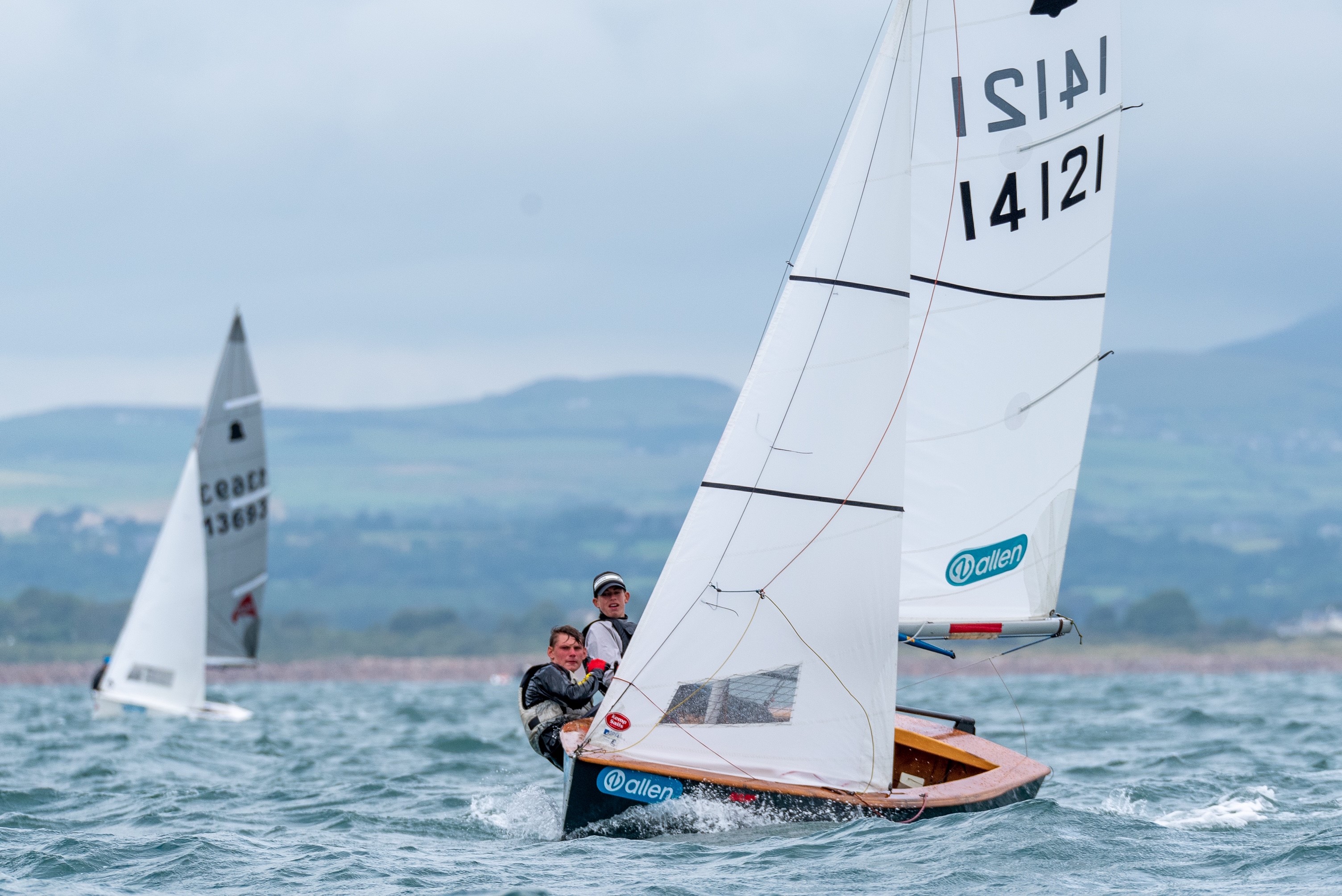 There is no one way of crewing, and the roles a crew must deliver from boat to boat differ but some fundamentals remain the same whether its sailing a 49er or the GP14. Now before I start I do not claim to be the expert on crewing as my journey and development is still growing, also I don't expect everything I will write in this article to work for everyone. But, nevertheless here are some of my views on how to improve your crew work in and out of a GP.
My first tip would be to practice manoeuvres.
This may be quite a generic tip, but it is so key as it needs to be done properly. This should be done by talking to your helm about each step of every possible manoeuvre. For example, coming up to the windward will look out for the next leg driver which will influence how the upcoming manoeuvre will play if its straight hoist the crew should prep the pole, twin and pull the guy so that the kite can clear the genoa or jib, then the crew should ease the kicker  and put the board up to ease the bear away and helm should put the kite up as soon as possible and it's the crews job to get the pole out as quickly as possible, if it's a reach hoist the helm and crew need to communicate to hoist the kite at the same time as there is a moment where putting the pole on is quite easy with this method. Now the reason I believe practicing manoeuvres is so crucial is first it will improve your sailing dramatically if you can have near perfect manoeuvres it also gives you confidents within the boat and gives you more options on the racecourse.
My second tip is to sail as many boats as possible with the best people you can find
This is the one tip that has improved my sailing the most, as I believe this has given me the most experience. Which in my opinion shapes a good crew as they are able to foresee different situations that may not happen so often within a class. For example on the start line 420s are extremely manoeuvrable meaning there are many different manoeuvres that can help out with holding a good position on the line. But to contrast this when I jumped into a merlin which is the complete opposite where doing a double tack is extremely risky/ near impossible in the last moments pre start, The merlin taught me to pick my spot on the line carefully and how to have accurate jib work.
My third tip is to have confidence in your controllables
This one is sometimes forgotten but keeping fit will help you make better decisions throughout any race day. Keeping your equipment working and too your preference will improve your ability to perform manoeuvres to your best ability, one addition that has made the biggest difference within the GP has to be adding an Allen ratchet to the genoa as it means I can play the sheet up wind easily reducing my fatigue during the day, This also lets you achieve the right leach tension in strong winds with ease. Also make your systems within your boat easily fixable as within the GP class we don't have coach boats and support boats that are going to carry all your spares.
Fourth tip is comms
Comms are so important but are very different within each boat, they are very dependent on who does what within each partnership. The main comms that a crew should be feeding into the helm are your position in comparison to others, shifts, pressure and speed compared to other boats as this will help you with your decisions on the course and what mode to sail in.
In my opinion time in the boat and experience is the best way to improve your crewing and playing around with different techniques will take you the furthest. Don't be afraid to explore and ask other sailors why they do things in the way they do. But if you try a wide range of techniques and methods, then you will realise what works for you or the boat your sailing.