Allen named as official hardware supplier to the Swedish Sailing Team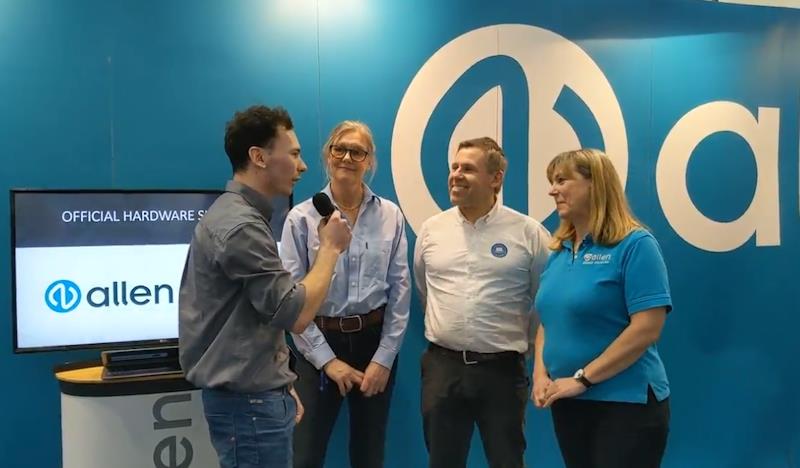 UK manufacturer of performance sailing hardware, Allen, has been chosen as the official hardware supplier to the SWE Sailing Team, the team incorporates the best talent in Sweden for both Olympic and youth classes.
The Swedish sailing team boasts an impressive 35 Olympic sailing medals and for Tokyo 2020 the targets for the sailors are set higher than ever. With four teams selected to represent the Swedish Sailing Team in the Finn Dinghy, 470 men, ILCA Standard and ILCA Radial classes in Tokyo it comes as no surprise that the team opted to choose Allen as its hardware of choice before the games.
Thomas Hansson-Mild of the Swedish Sailing Team, stated, "We will benefit a lot from this collaboration. Allen have a 60 year heritage of making good products. With your knowledge and your technical experience, and the quality of the products… well, we are super happy!"
Managing Director of Allen, Liz Adams, commented proudly, "It's very important for Allen, as a UK manufacturer, to build strong bonds with sailors around the world. It will help in our R&D programme. The Swedish Sailing Team will contribute to our product development, which will be a fantastic opportunity for all of us. We wish you every success and hope we have many happy years working together."
Allen is based in Essex, UK and the team of highly skilled engineers and designers work closely with some of the World's elite sailors to ensure the sailboat hardware they manufacture performs to the highest level. Allen can rapidly prototype products and produce custom parts for elite sailors with its impressive range of in-house resources including toolmaking, CNC machining, Injection moulding and assembly to name just a few.
To find out more about Allen and the huge range of hardware go to www.allenbrothers.co.uk
If you would like to find out more information about the Swedish Sailing Team go to www.svensksegling.se/SWESailingTeam