Nick Evans & Sam Webb 29er update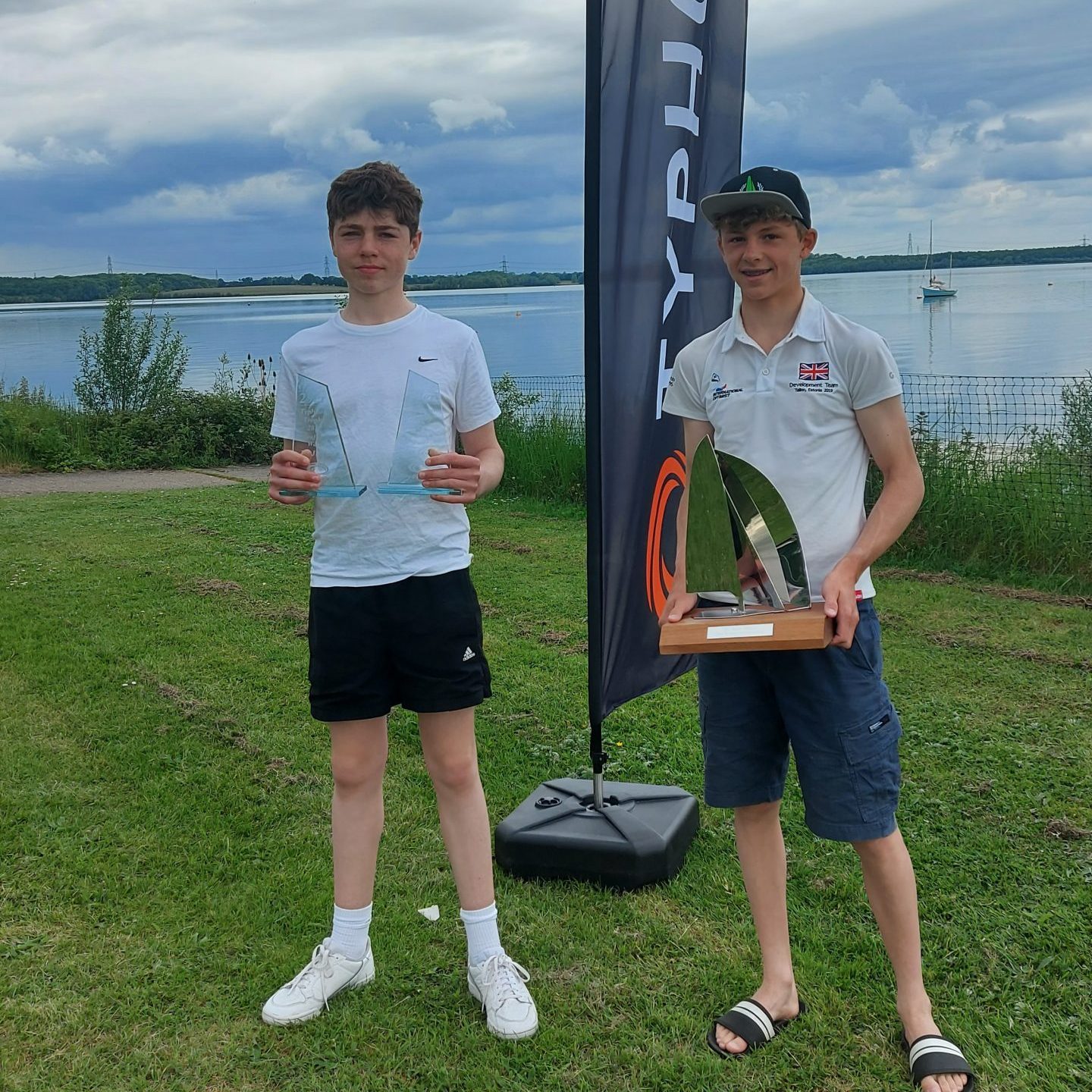 On the weekend of 5/6 June, we travelled to Grafham Water to compete in the Typhoon Trophy, our first competition since December last year. A very light forecast made for concerns that there would not be much racing and we were greeted on arrival with a 3 hour postponement. However, after a few games of rugby in the dinghy park, the wind started to fill in just as predicted by the race officer, and we launched for 3 races in a shift 4-8 knots of breeze. We were really happy to win the first two races, and a 6th place in the last race left us overnight leaders.
Sunday was forecast to be even lighter and, whilst we really wanted to go sailing, we have to confess to a bit of mixed feelings! A glassy lake and no wind meant the AP over A was displayed mid morning. We were sad not to sail, but thrilled with our first Regatta win together. We hope there will be more!
We were really pleased with our recently upgraded Cunningham system, using new lightweight 20mm Allen blocks, and we look forward to testing this across the range of wind strengths.