Billy Vennis-Ozanne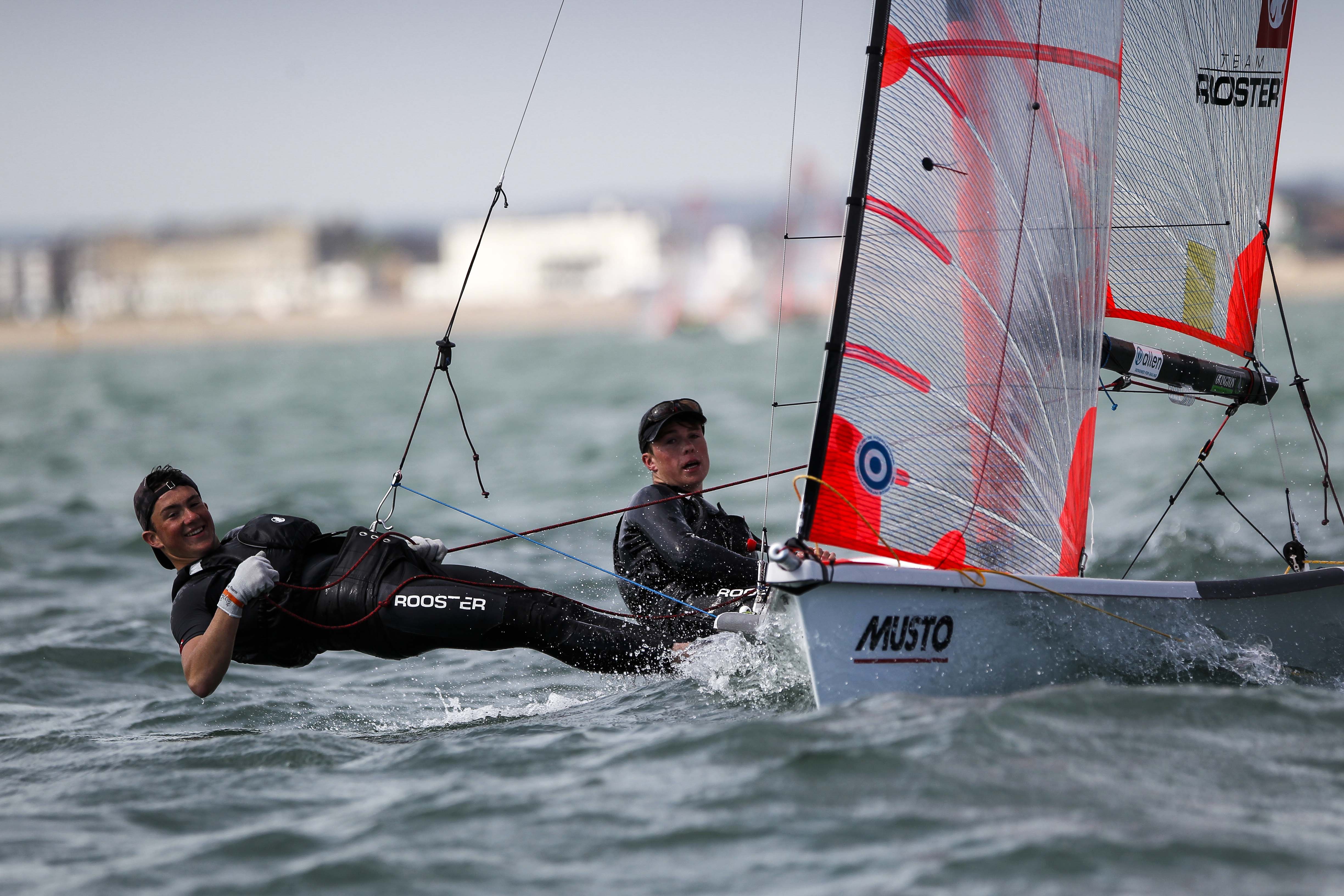 2019 Update: Billy Vennis-Ozanne was at the Allen supported J70 Worlds, so we had a quick catch up. Check out what Billy's been up to and what he thinks of the A2020Tii blocks.
2018 Update: We have now finished most of our winter training and are on our way to Palma which starts end of March. Princess Sofia is one of the first big events of the season and this year is no exception for lack of boats. I believe there will be almost 100 49er's entered and then there are many other classes too. It has been great this winter as this is the first time we have trained outside of the UK during the winter months. Our training base has been Vilamoura which has been incredible as many other nations like us decided to train somewhere warmer. I haven't had to put on a winter wetsuit once. Our kit has worked wonderfully I am especially pleased with the new auto ratchets, we have them for our kite sheets and with a combination of me getting stronger and using them it has been a less forearm intensive winter.
2017 Update: 2017 was a successful year for Nick Robbins and Billy Vennis-Ozanne so far. Starting off by improving on their result in last year's RYA Youth Nationals with a Silver in the 29er Class at Hayling Island, The Team Allen sailors fought down to the wire in a close match, but were ultimately unable to better the performance of James Hammett and James Eales. they then went on to the 29er Worlds in California where they sailed most of the week ranking in the top 7 but an unfortunate last day saw them drop to 14th overall. With barely enough time to get over there jet lag they where back to the UK for the Nationals at WPNSA. With conditions suiting them they managed to top off a winning week by winning the last race of the regatta. The 2017 season finishjed with 2nd in the 29er Nationals.
Interview with Yachts and Yachting.com