My Sailing Summer, Nick Evans – Allen Academy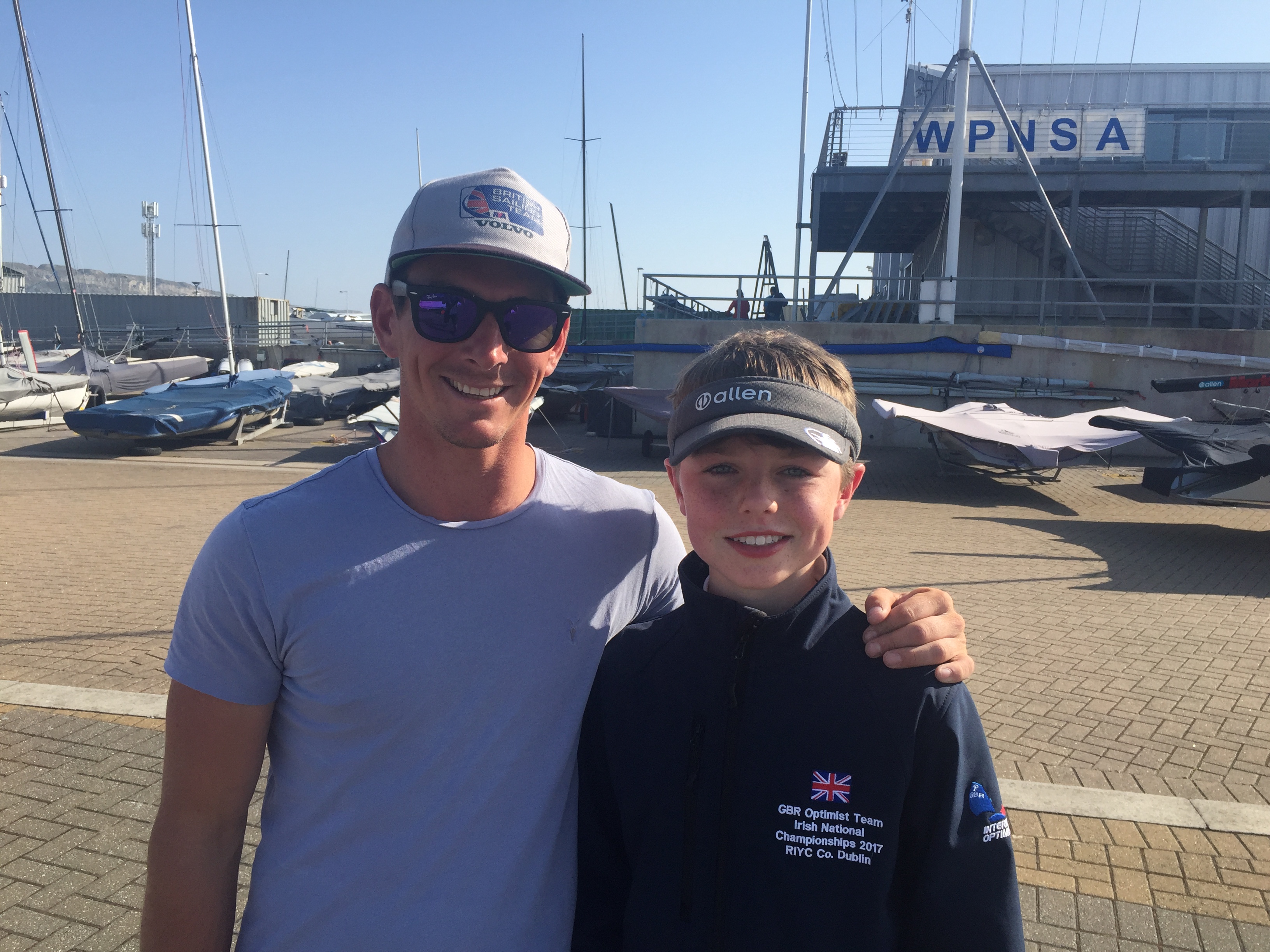 My summer of sailing kicked off with a fun and relaxing time in a Feva during Cadet week at my home club, the Blackwater Sailing Club.
Immediately after Cadet Week, I travelled up to Pwllheli in North Wales to compete in the Optimist British National Championships. It was a tough event with mixed wind speeds and directions. My best results were 6th and 10th in senior gold I finished 37th overall and 15th Brit.
Not only was there good fleet racing at the Nationals, but also team racing was featured on the schedule for the first time. It took place on the lay day and around 30 sailors took part to practice their boat handling and team racing manoeuvres. My team managed to win 6 out of the 7 races, so we came first.
I then hurried back to the Blackwater Sailing Club to compete in Club week, a social event for sailors of all ages. I sailed in my optimist and won both main and second series. A tradition at the BSC is for all the series winners to compete together to see who is the 'Cock of the Club'. I managed to win this beating my sister who was a close second.
Next up was the Europeans Team Racing in Lago di Ledro. This was the highlight of my summer. 30 degrees heat every day with a steady 7 knots, perfect team racing conditions. Our 4-person team took to the water wearing board shorts and rash vests, even in the 2 storms where it was still 25 degrees. We completed 17 races and won just under half, winning all our races on the first day so we had a really good start.
The penultimate event of my summer was the IOCA Late Summer Championships in Poole Harbour. It was 10 knots all weekend, gusty, shifty and sunny, champagne sailing. My first race was a respectable 13th. My 2nd race saw a big right shift kick in, and unfortunately, I was on the left-hand side of the beat so I was 50th around the windward mark, a good downwind and final beat saw me into 20th. The final race was my best one of the day with a hard-fought 2nd to the winner of the event Santi Sesto Cosby. We were tacking on each other constantly up the final beat. Day 2 started with a bang as I took the first bullet of the day! Race 2 was similar with a 5th and I got a 7th in the final race of the event. Overall I came 7th out of 180 sailors (5th senior) and the worst bit was I didn't even get a prize!
My final event of the summer was an Optimist open at my home club on Saturday. It was a one-day event with 4 tightly contested races. I managed to win 3 out of the 4 races so won the Open. I tried out a North R2 radial demo sail for North which was fun.
Thank you Allen Sailing for helping me throughout the summer with the new auto ratchet block, spars and sails, I've had an absolutely brilliant summer.