About us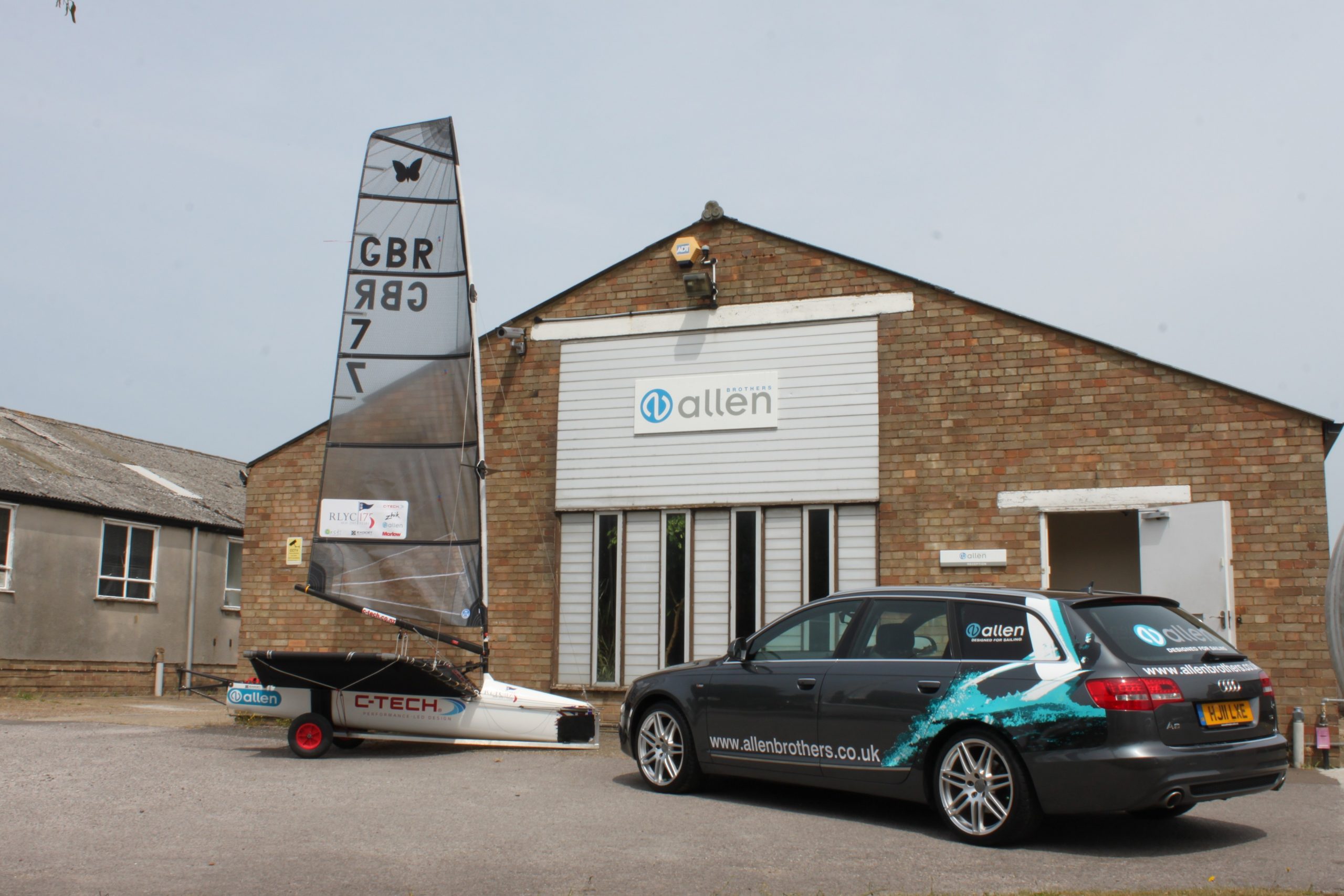 The Allen brothers, Tony and Glenn, started their business back in 1956 with a vision of performance sailing hardware driven by their passion for sailing and their love of engineering, innovation and technology. The first fittings, which they designed and made for their own race boats, were such an improvement on everything then in use, that they were persuaded to set up full production to meet the demand of the growing dinghy sailing market.
The principle of concept to completion still holds true and the company has grown in the past 60 plus years to become a major exporter, selling high-performance sailing hardware to the World. R&D, design, prototyping, toolmaking and production takes place at the Allen factory in Southminster, Essex, UK, which is now run by Tony Allen's daughter Liz Adams along with a highly skilled and dedicated Management Team.
We have invested heavily in Computer-Aided Design and Manufacturing and were one of the early adopters of 3D printing for rapid prototyping in 2010. In 2018, we updated our Vertical Machining Centres and invested in new production planning software to improve output and customer service. This gives Allen the ability to match the high quality/low production volume demands of boat builders, both in catalogue and custom products, so Allen is the choice of sailboat builders as well as being a leading supplier to the aftermarket.
Much of the inspiration for products come from our elite sailors, Team Allen, members of the British and European sailing teams, especially in the high-performance classes such as the 49er, 470 and Nacra 17 foiling catamaran, have long associations with the business and their feedback and knowledge are invaluable in driving the next generation of innovative sailing products.
Case Studies
For more info about our innovative design and engineering solutions for manufacturers go to www.allen-manufacturing.com