Dragons feature new Allen fitout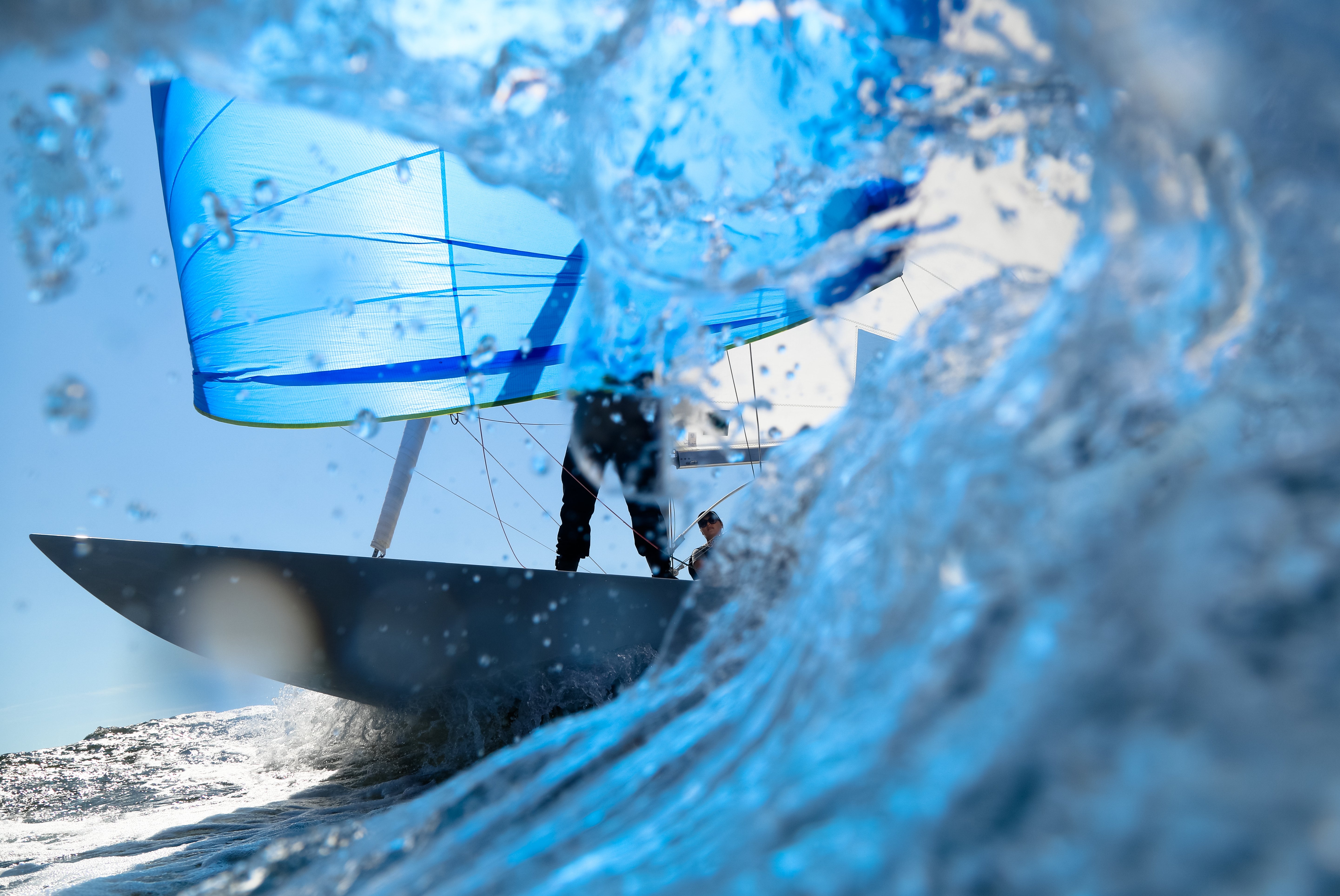 UK performance sailing hardware manufacturer, Allen Brothers, has been working with world-class boat builders and International Dragon Class experts, Petticrows, to deliver an 8-boat project that aims to promote international racing.
The 8-boat project is for 8th Dimension Sailing, an idea put together by Pedro Andrade. Pedro hopes to offer sailors the chance to sail a fully equipped and race tuned Petticrows V6 Dragon in various locations around Europe, without all the usual logistical nightmares included. 8th Dimension Sailing will provide a VIP service for all charters and will ensure the boats are race ready for any event.  To ensure a race winning and reliable boat can be delivered to each event, Pedro – the 2017 European Dragon Champion – chose to fit each of his boats with Allen Brother's range of hardware.
When asked about his choice of equipment Pedro said "Having a project of 8 boats for charter and to organize events is a lot of work, and for us to have the most reliable equipment is a priority. We have chosen Petticrows for the long experience they have in the class, which will give us the confidence that equipment failures are close to none.
Our choice to change to Allen fittings is for the same reason. What I have seen from their fittings is a robust reliable hardware that combines performance and weight control. We cannot afford breakage on our boats, but we also want the best equipment, and we are confident that Allen Brothers can provide us with what we are looking for."
Allen Brothers have been working with Petticrows for over 10 years. Manufacturing a range of bespoke items specifically for the Petticrows Dragon. Tim Tavinor, Managing Director of Petticrows, commented "It is great to be able to work with a local company that has a dynamic design and production team producing high-quality fittings which complement our Dragons. Building the new fully Allen fitted 8th Dimension Dragon fleet has provided an innovative solution for Dragon sailors to enjoy racing without the associated logistical problems."
Some of the bespoke items that Allen Brothers manufacture for the International Dragon include; a universal gooseneck fitting, through deck adjustable shroud assembly and rudder shaft. Pedro's fleet of Dragons will also feature some of Allen Brothers flagship blocks, such as; XHL blocks – an extremely high loading aluminium block – and the newly released 60mm X2 AutoRatchet.
The International Dragon Class has no restrictions on the supplier of the mast and boom. As with many classes, this typically means a mast supplied by one manufacturer will only fit a boom of the same supplier. Petticrows, also manufacturer their own mast and boom, wanted customers to have the freedom to be able to switch between different brands as well as the style of boom. To allow for this customisation Petticrows asked the Allen design team to create a universal gooseneck. The result, a gooseneck that can fit the more popular Dragon boom profiles, as well as a fixed gooseneck boom and a rotating gooseneck boom.
Darren Elwell, Allen Brothers Design Manager, commented on some of the bespoke work they have undertaken "The International Dragon class rules require the shrouds to be mounted onto chain plates below the deck. However, fore and aft movement is permitted. Working with Petticrows, we produced an elegant, flush mounted solution that provides precise and repeatable adjustment of the fore and aft position of the shrouds as they pass through the deck. This ingenious design allows for a wide range of rig set up. Allowing the sailor to get the most from their boat."
Allen Brothers are also responsible for a number of custom hardware products that can't be seen on a finished boat, for example, the rudder shaft. As with the shroud assembly, the International Dragon class has rules limiting the design flexibility in the rudder shaft. Using their extensive knowledge and experience of materials and, most importantly, staying within the class rules, Allen was able to produce a consistent precision shaft and bearing system that was not only lighter than previous products but got feedback from top sailors who claimed they could notice the reduction in friction.
Allen Brothers manufacture from their headquarters in Essex, UK. The company has a 60-year heritage and a reputation for innovation by incorporating feedback and development from its sponsored sailors into its products. For more about Allen and to see the full range of hardware head over to www.allenbrothers.co.uk