Joey Taylor Update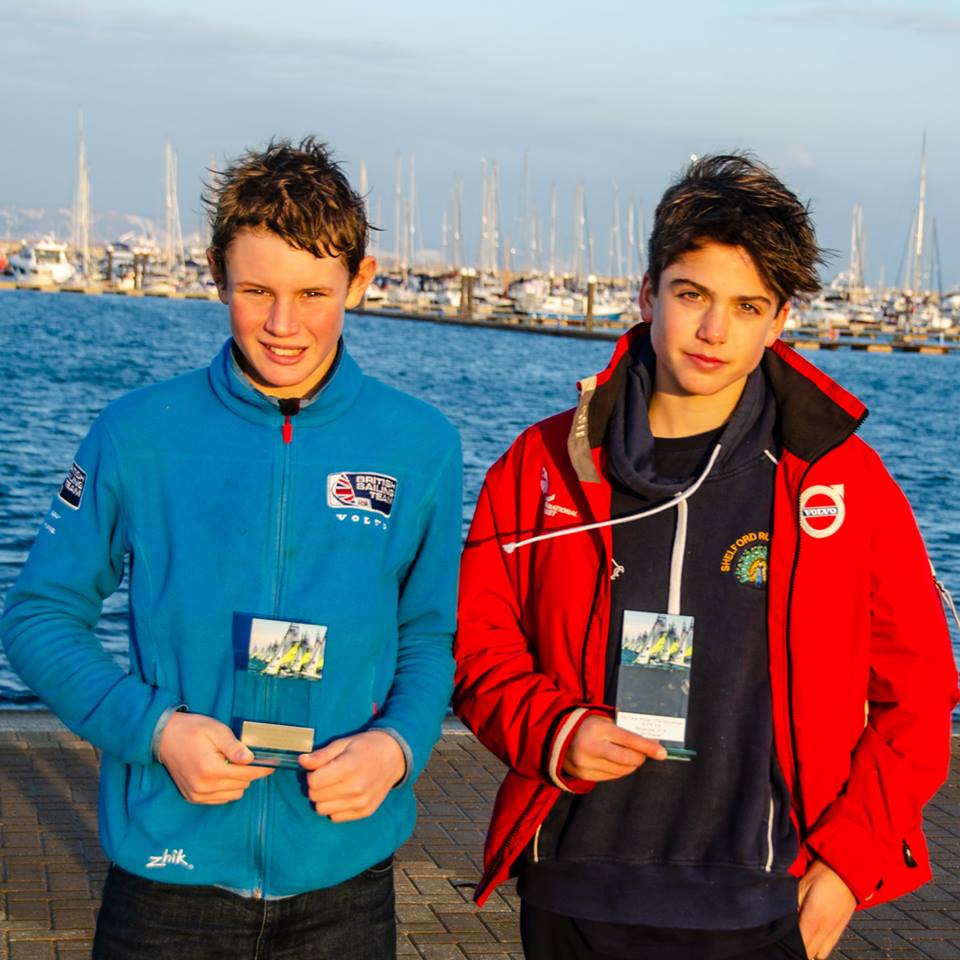 Terry and I started the winter with the RS Feva Winter Championships.  After 2 days of strong winds, we finished 4th in a fleet of 60 boats – this was only our second event together in the Feva and we were really pleased with the result.  My next event was the Spring Championships at Draycote with a stand-in crew as Terry couldn't make it.  This was a light and shifty event and we only really sailed near to our potential for the last 2 races.  Overall we came a disappointing 17th out of 53.  The Burnham Grand Prix was my next event, again with a stand-in crew.  It was breezy both days and after a difficult first day, we improved a lot on the Sunday with two firsts and a third from some really close racing.  This meant we came 3rd overall.
I have been training over the winter with the Burnham Squiddies in a mixture of conditions which has been a lot of fun.  I am training again with the Squiddies next weekend, with Terry crewing, and our next event is the Nationals at Abersoch at half term which we are really looking forward to.
I have also done some Oppie sailing over the winter, including the Spring Champs, the Easter Regatta at Braassemermeer and the Selections last weekend at Weymouth.  I have struggled this year as I am now right at the top of the weight range for the Oppie and have had to adjust my sailing technique because of this.  Also, most of my training over the winter was in the Feva and not the Oppie.  I think I probably will make the Flanders team in the Oppie but I haven't decided yet whether I will do the regatta as it feels like it is time to move on and focus on the Feva.