More than just hardware manufactures.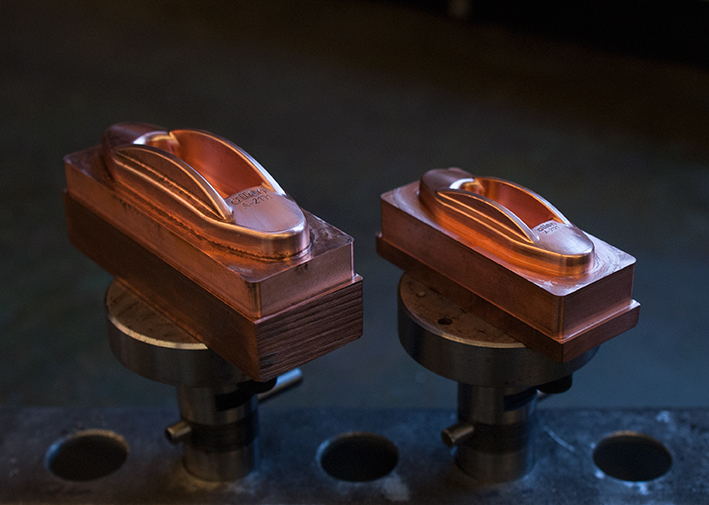 Here at Allen, we are much more than just marine hardware specialists. We are engineering experts who work with a wide variety of companies in different sectors, such as; medical equipment, automotive parts, window manufacturing, public and defence sector, theatre, advertising, aviation and much more.
We can work with such a wide variety of clients due to our multiplicity of in-house resources. Which includes our close-knit team of engineers and designers who can work to deliver premium solutions for custom or mass-production jobs. Allen is also an ISO9001 accredited business, which means we are capable of mass manufacturing high-quality products as well as ensuring a high level of craftsmanship is carried out for custom items.
"The marine sector, from small leisure boatbuilders to large commercial marine engineers all now face the same issue when outsourcing. We are all in the same boat," explains Liz Adams, Managing Director of Allen. "Sourcing from anywhere outside the UK now carries a higher level of risk to business continuity than it did before 1st February. Sourcing from multiple suppliers carries the risk they are buying in materials from abroad. The only way to de-risk is to use UK suppliers who, in turn, source from UK suppliers. If you want to see how it should be done, we have produced a video showing how our latest block, the A2060Tii has been designed and manufactured entirely using services we have in-house."
As a British family-owned business, we ensure 100% of our products are designed, manufactured and assembled in-house at our factory in Essex. All our materials, where possible, are sourced from within the UK. We also guarantee a competitive and fair price for any job we undertake.
To find out more about what we do watch the following video, which showcases our start to finish development and production of our new 60mm Dynamic Tii Block. Below you can also read some case study's about jobs undertaken for some World-class boat builders.
If you have any custom requirements, big or small, marine or non-marine, don't hesitate to get in touch to see how Allen can solve your problems.
Allen Sales Team – Sales@allenbrothers.co.uk – 01621 774689
Allen in house resources
Design & CAD modelling – Using advanced PTC Creo CAD software the Allen design team can quickly develop new ideas and designs into computer models, which can be structurally assessed with their Ansys computer simulated stress analysis software. Prototype models can be seen within hours using the Dimension 3D part printer.
Toolmaking – Finished designs are seamlessly progressed through the tool making stages using the parametric features of PTC Creo tool design and NC machining software. The toolmakers can produce single or multi-impression tools for injection moulding, sheet metal pierce and blank tools, secondary operation form tools, assembly jigs and fixtures.
Component parts – The factory is equipped to manufacture a diverse range of parts and can be particularly flexible in the production of short-run specialist parts, and low to medium volume quantities.
CNC injection moulding – We are experts in the use of advanced engineering polymers and composites such as carbon fibre filled acetals and nylons.
CNC turned parts – 5 axis sliding head lathes produce high precision parts in all materials.
CNC sheet metal forming – Presses produce pierced and blanked parts, with secondary forming.
CNC milled parts – Two HAAS 3-axis vertical milling centres allow us to make precision milled parts in a huge range of material.
Pressure die casting – Included in-house we have the facilities to die-cast aluminium designs using a hot-chamber die cast machine.
Aluminium gravity cast parts – can also be cast in our onsite foundry.
Fabrication – Our versatile and skilled workforce can provide fully assembled products, using a range of techniques such as welding, drilling, riveting, threaded fasteners, adhesives, pad-printing and packing.