Roller Fairlead Assembly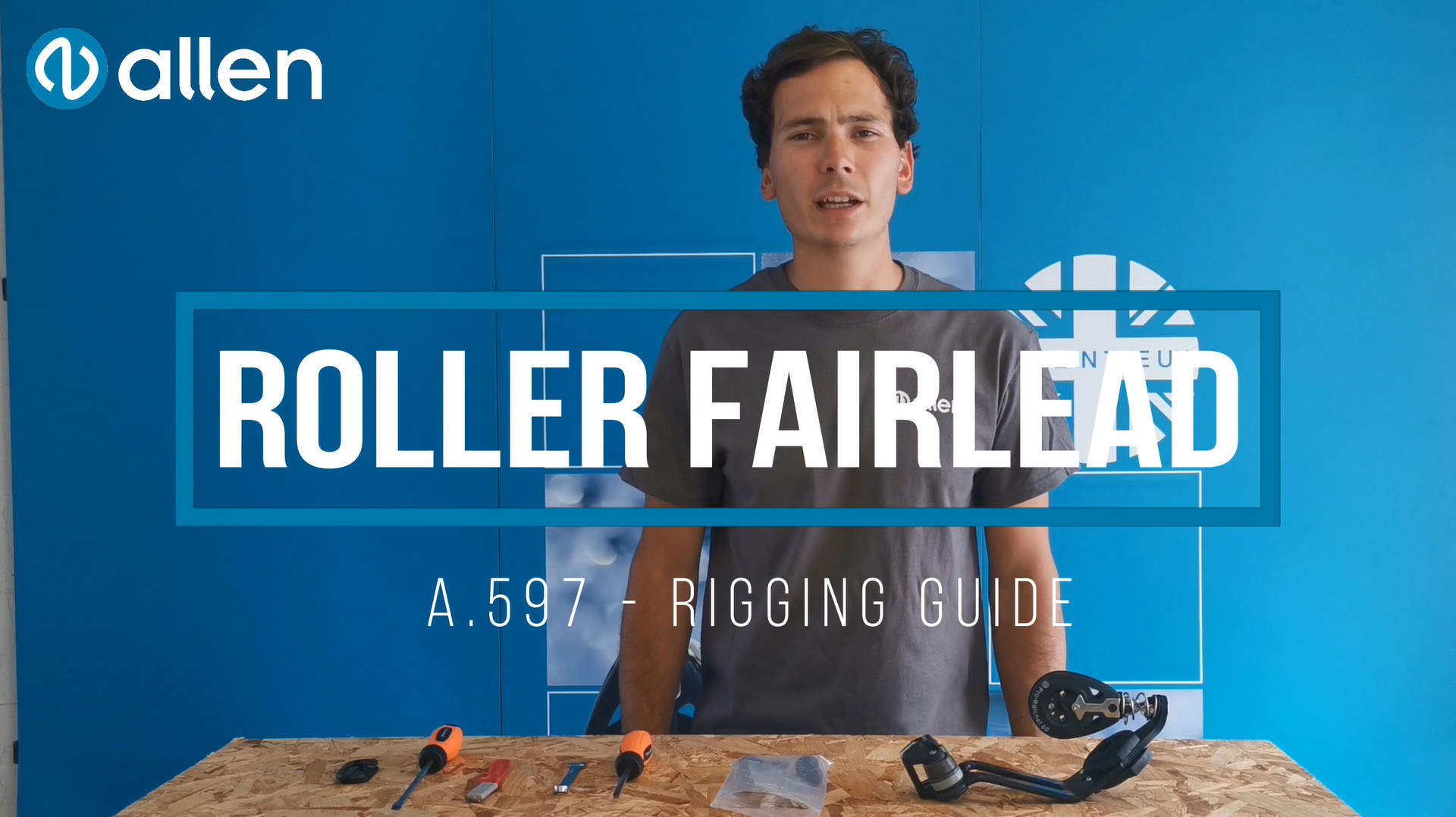 Introducing a new friction-reducing fairlead – The A.597 roller fairlead
The A.597 roller fairlead is a cam cleat accessory for mainsheet jammers and is designed to reduce friction and wear from your mainsheet system. This product was developed on feedback from some of the World's most knowledgeable Finn sailors at the 2019 Finn World Masters. Feedback from some of these greats in the sport included; reducing the friction involved when pumping or playing the mainsheet through a mainsheet jammer.
The A.597 replaces the standard fairlead on a mainsheet jammer with a roller system. Initially designed to fit with the range of mainsheet jammers available from Allen, but can also be easily installed to any cleat with a 38mm fixing hole centre.
Allen's sales team member, Ben Harden, commented "Fairleads are great accessories for cleats as they help guide rope through and into the jaws of the cleat. However, as rope rubs against the fairlead extra friction is added to the system. Not ideal if you are pumping or playing the mainsheet constantly throughout a long regatta – as its added energy expenditure for the sailor as well as extra wear on your rope. By removing that friction from the fairlead, the sailor will be able to pump the mainsheet harder for longer, making the A.597 a great choice for sailors of any dinghy that has a mainsheet jammer. Especially classes that run a spilt tale mainsheet or have class legal pumping."
The A.597 also comes with extra-long threads to allow for customisation with cleat lifters and wedges. The threads can then be cut to the desired length to suit your needs.
You can find out more about the Allen range of cleats and matching accessories in the news article – Choosing The Correct Cam Cleat – you can also learn how to assemble to A.597 roller fairlead in the following video.