Allen Hadron H2 Championship Preview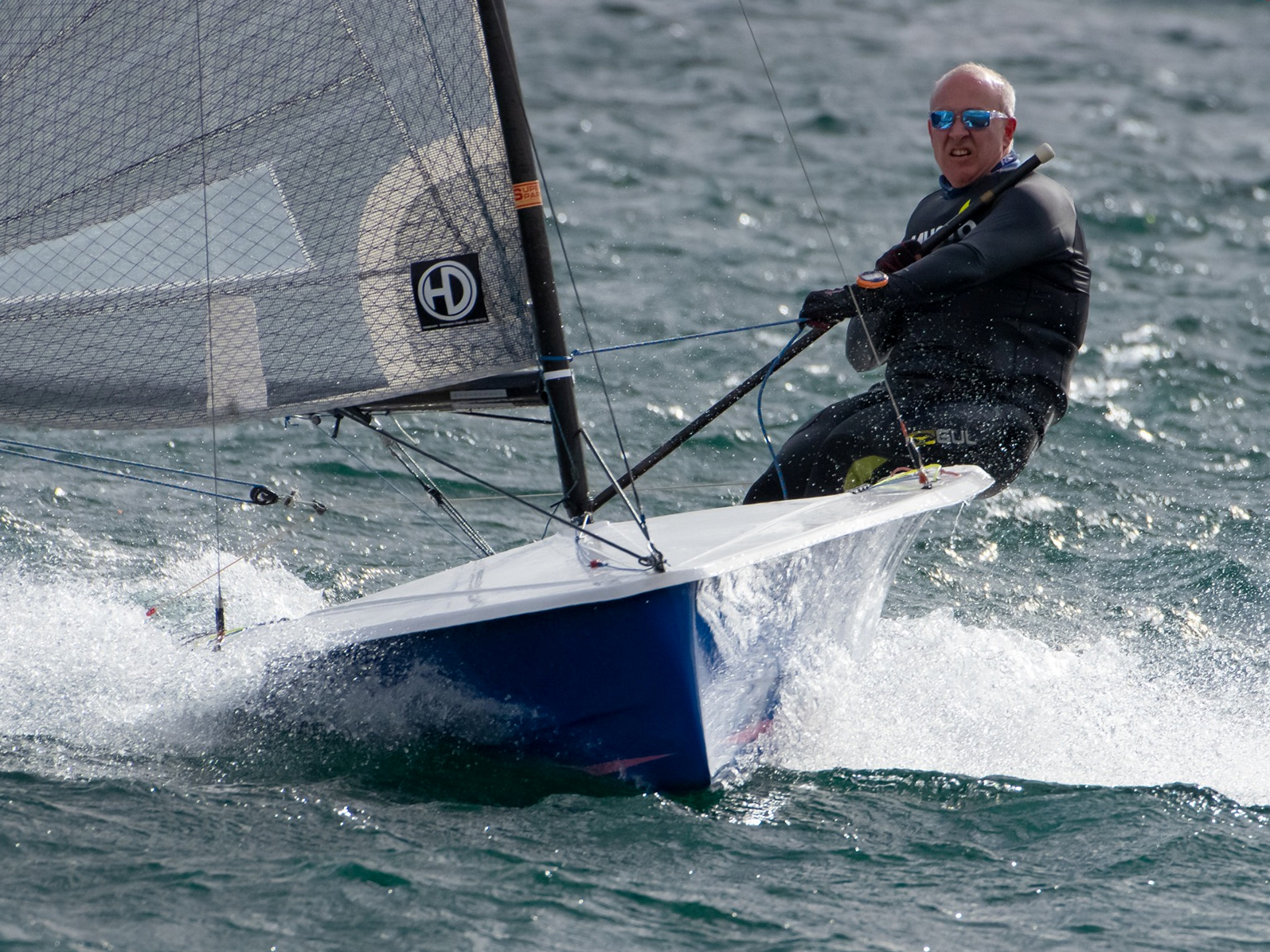 The 2020 Hadron H2 National Championships are taking place next week, September 11th to 13th. Hosted by RYA Club of the Year, Royal Torbay YC, this promises to be THE event for H2s in 2020.
Due to COVID-19 issues no doubt, entries are down on the previous years but the quality of the entries suggests that this will be a very competitive event. Foremost among the contenders for the Harold Smith Championship Trophy will be Ian Sanderson (Keyhaven YC) who has won the previous two champs and came second in 2016 in his dark grey H2 'Shifty Fades Away'.
Vying to topple Ian from his pedestal will be a group of keen and very experienced helms. Richard Leftley, the H2 Class Association chairman and current Inland Champion, has been relentlessly putting in practice at his club (South Cerney SC) but he admits that while he is super-fit and going well inland, he lacks practice on the sea. Nonetheless, he must be regarded as the number one contender for Ian's crown.
Close behind Richard (and with more sea sailing experience!) is Simon Hipkin. Simon, too, has been putting in a lot of practice – in waves – and in the heavier stuff he has been sailing on a par with the Phantoms at his home club so he could definitely swing it.
I have known Ian Dawson (Warsash SC) since the heady Merlin Rocket days of the 1970s. He was a great competitor then and he has forty years more experience now! That is why he won the Grand Master trophy at last year's Nationals and given the right conditions he could win outright this year.
Dave Barker (Draycote Water SC) is another possible who is very fast in light to moderate conditions. He is one of the lighter H2 helms so if there is plenty of reaching and little in the way of windward work (some hope!) he could pull it off.
There are too many more to mention but, knowing them all, I can say that any of them is capable of pulling off a surprise win. So it's all to play for! And wherever the competitors finish, every competitor will get a prize.
There will be one rather different boat competing – Julian Hines' Hadron H1, beautifully built in wood by Simon Hipkin. The H1 is the plywood multi-chine version of the H2 and the class welcomes Julian, and any other H1 owners, to their event. They will be sailing on equal terms with the H2s.
Necessarily, the social events will be curtailed this year but we are all looking forward to meeting old friends on and off the water, at the culmination of a season where little class activity has been able to take place.
AND FINALLY: Our thanks go to Allen Brothers, the fittings supplier of choice for the H2, for sponsoring the event with various prizes.