Classic Wooden Boat Building with Drew Wright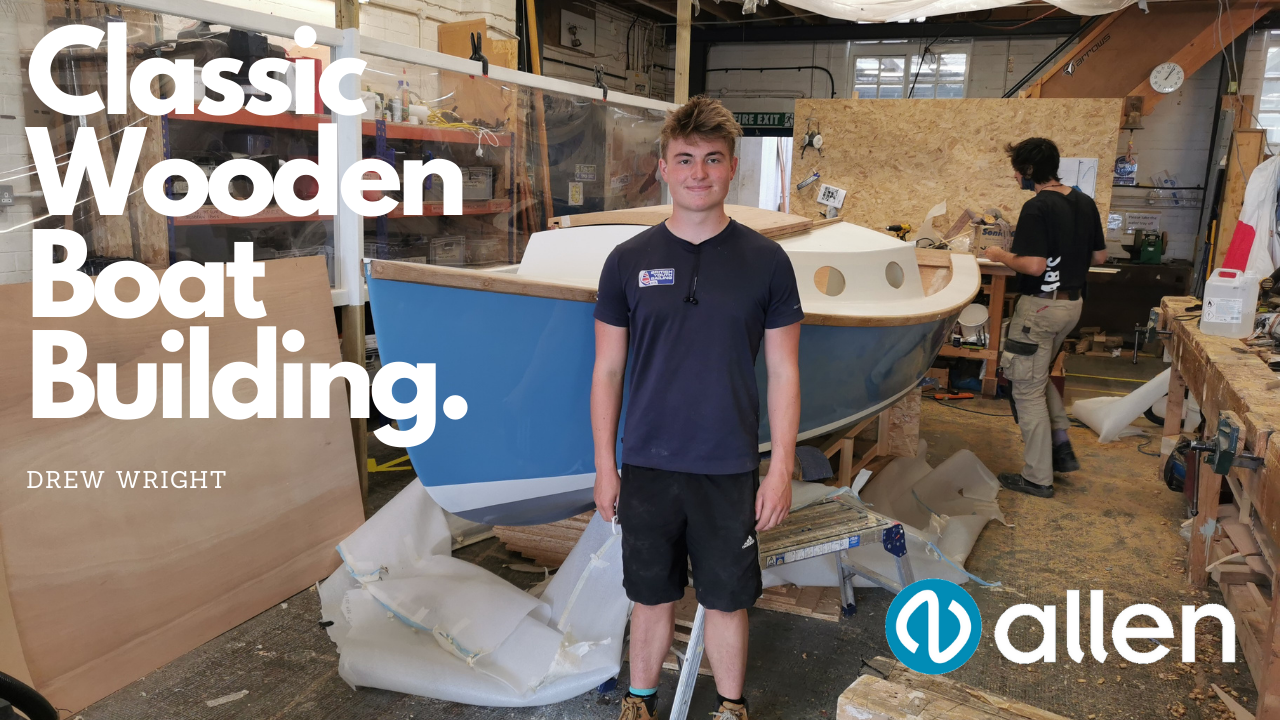 Drew Wright, a member of Team Allen, has been taking part in a boat building course at the Lyme Regis Boat Building Academy. On this course, he is constructing his very own 15ft cabin cruiser made from plywood with the help of fellow classmates.
Drew joined Team Allen as a 420 sailor at the start of 2018, it wasn't long after joining the team that himself and sailing partner Rhys Lewis went onto win the 420 UK Nationals. During his time in the 420 Drew realised that he had a passion for maintaining his boat and so decided to develop his skills further by joining a boat building course at the Boat Building Academy. The skills Drew is learning have enabled him to build his very own boat from start to finish, including spars and foils. Ben caught up with Drew when he dropped off a special delivery of hardware for his new boat. Find out how the project is going in the following video.
We look forward to getting further updates of the build in the coming weeks.