Allen Brothers Welcomes XPO as Exclusive Distributor in France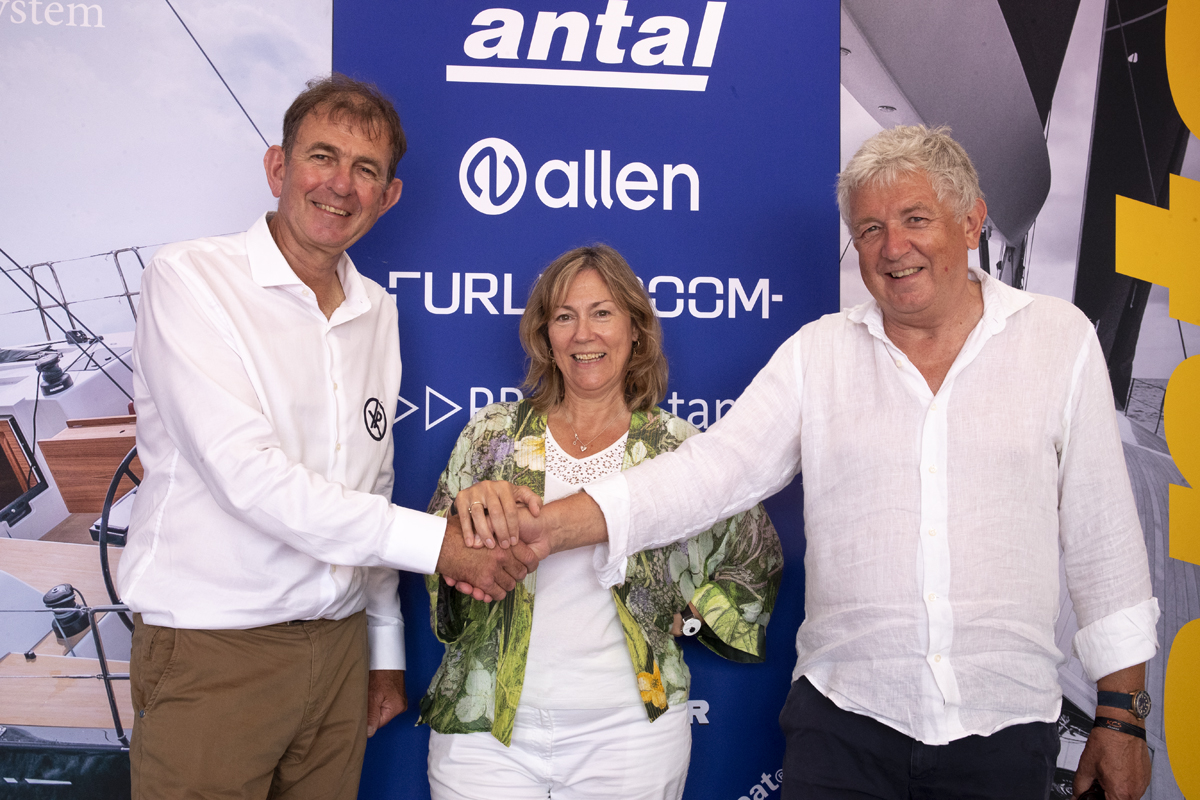 Allen Brothers, a leading manufacturer of high-quality products for the performance sailboat market, is pleased to announce a strategic partnership with XPO, a prominent distribution company, to serve as our exclusive distributor in France. This collaboration marks a significant milestone in our global expansion and reaffirms our commitment to providing top-tier products and services to customers in France.
The partnership with XPO is a reflection of our dedication to delivering unparalleled value and excellence to our customers. XPO, known for its expertise in the marine industry, brings an extensive network, unparalleled market knowledge, and a customer-centric approach to the table. Together, Allen Brothers and XPO aim to enhance accessibility to our premium products while ensuring exceptional customer service throughout France.
Key Highlights of the Partnership:
Expanded Reach: XPO's vast distribution network and robust supply chain capabilities will enable Allen Brothers to reach a wider audience in France, making our products readily available to a broader customer base.
Improved Efficiency: XPO's innovative technology and logistics solutions will streamline the distribution process, ensuring timely and efficient deliveries of Allen Brothers' products.
Enhanced Customer Experience: With XPO's commitment to exceptional customer service, Allen Brothers customers in France can expect an improved buying experience, including reliable order tracking and responsive support.
Liz Adams, Managing Director at Allen Brothers, expressed enthusiasm about this new partnership, stating, "We are thrilled to welcome XPO as our exclusive distributor in France. This partnership aligns perfectly with our mission to provide premium products and services to our customers. With XPO's expertise in sailing and logistics, we are confident that our customers in France will experience an even higher level of service and convenience."
Xavier Phelipon, Founder and Managing Director of XPO, excited about the growing relationship said "I am fully pleased with the agreement reached between XPO and ALLEN, which confirms a collaboration initiated at the end of 2017. Allen Brothers fittings have taken off considerably in the world of light sailing and sport keelboats mainly in Anglo-Saxon countries, even becoming a must in some Olympic series such as the 49er. It has become clear in recent years that this boom can be found on the French market. By choosing XPO as its exclusive distributor, Allen Brothers is giving itself the means to better structure its communication and distribution alongside other XPO distribution brands."
As a result of this partnership, Allen Brothers anticipates greater market penetration and a strengthened presence in France. Both companies are committed to providing the highest quality customer service, ensuring that customers receive the correct products to streamline their sailing experience.
About Allen Brothers: Allen Brothers, founded in 1956, is an engineering company specialising in the manufacturing of performance sailing hardware. With a rich history of providing exceptional products, Allen Brothers has gained a reputation for excellence and reliability. For more information, visit www.allenbrothers.co.uk.
About XPO: XPO was founded in 1998 by Xavier Phelipon who has a rich history in the marine industry. Most notably, Xavier took part in the Admirals Cup historic victory in 1991. XPO today specialise in the distribution of marine products to some of France's biggest boat builders and hardware dealers. For more information, visit www.xporganisation.fr.
For more information about this partnership or to inquire about Allen Brothers' products, please contact Allen Brothers at marketing@allenbrothers.co.uk.