Ben Purrier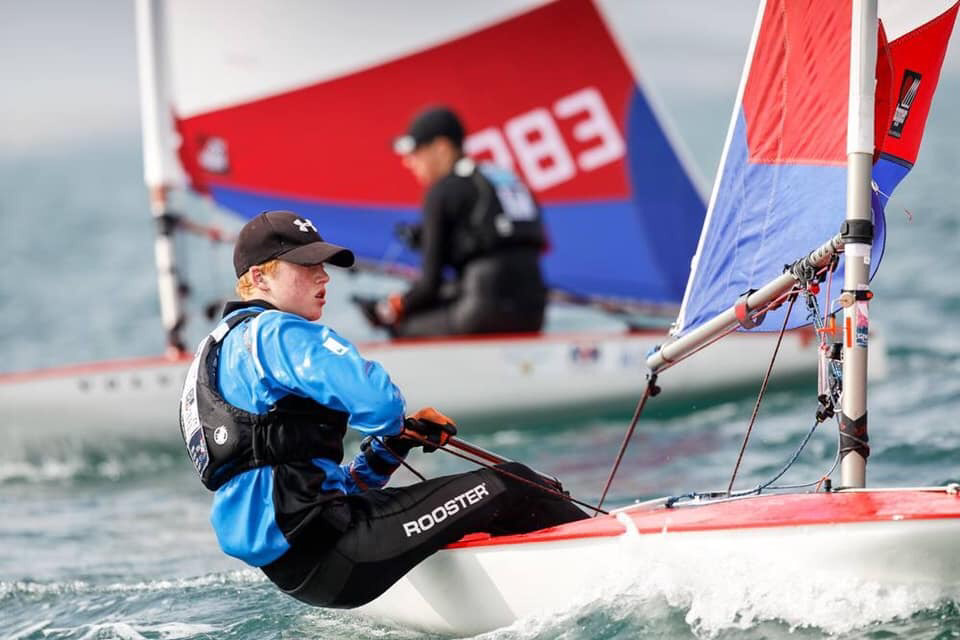 Name: Ben Purrier
Date of birth: 13/07/04
Home sailing club: Parkstone Yacht Club. This has the biggest Topper fleet in the country and probably the World!
Current Class: Topper and transitioning to a 29er in Sept 2019 with my best friend Tom from sailing, squads and school.
Interesting fact: I was born to sail! My Mum and Dad moved to Poole before I was born to be close to the sea for their sailing and windsurfing.
Favourite sailing achievement: RYA Topper Youth National Champion 2019.
Age I learnt to sail and type of boat: Age 7 in an AB From Poole.
Sailing role model: Sir Ben Ainslie. I realised how important Sir Ben is to sailing, and to my sailing style in particular, when he wrote to me in the middle of the Topper Worlds in 2017. I'd had a tough 8th race and a very tight disqualification call which went against me. This pushed me out of the top three places and I felt pretty gutted. Ben heard about the races and sent me an email out of the blue with five bits of advice to help get me back in the boat, reset my goals, learn from what happened and focus on what was right in front of me – the rest of the World championships. It was amazing advice; I ended up coming 4th and I still use it today when I need a lift.
Favourite sailing venue: Poole Harbour. It's the best in the world.
Favourite boat: It has to be the Topper because I've spent so much time perfecting how to sail it. That said, we've just bought a 29er and it's sick! Tom Campbell, my crew, and I are trying to practice in between the ITCA National Topper Series and UK Topper Junior Squad training. We're aiming to start the 29er Grand Prix circuit this September and win a place in the 29er class transition squad.
Facebook: @benpurriersailing
Instagram: @benpurriersailing