James Peters and Fynn Sterrit
James Peters and Fynn Sterrit are In the British Sailing Podium Potential Squad for the 2020 Tokyo Olympic Pathway.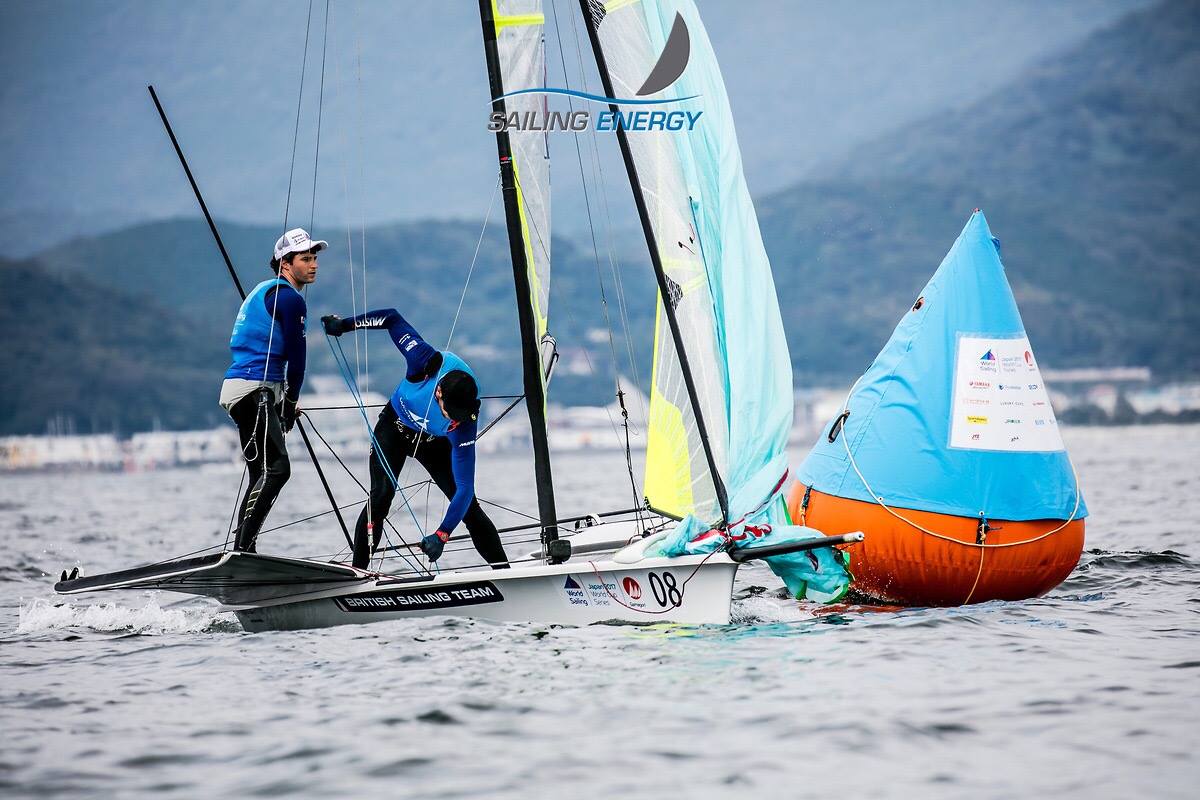 Gold Medal winners at the 2017 Princess Sofia regatta in March 2017, the pair came second to Dylan Fletcher and Stu Bithell in the Opening Round of the World Sailing Gold Cup, 49er Cklass 2018.
So far in his career, Fynn has also competed successfully in other classes, taking the J70 National Championships in 2016, Podium places in the Fireball Worlds and Nationals in 2015 and victory in the 2015 Semaine Olympique Francaise, amongst numerous other successes and places.27 year old Fynn Sterrit, from, Kingussie, Scotland started sailing on Loch Morlich in the Highlands of Scotland at 8 years old in Optimists, Toppers and Picos.
"Both my parents are very into their outdoor activities and sports. This obviously had a huge impact on my childhood, my siblings and I spent every summer getting to go rafting, sailing and canoeing and then skiing in the winter. Ultimately sailing was the sport that stuck and unfortunately for my parents meant a lot of driving around the country to various competitors. It was their enthusiasm and dedication which inspired me to see how far I could take it."
You can follow Fynn and James on the Team Allen Blog and by following them on social media:
http://www.telegraph.co.uk/sailing/2016/04/13/james-peters-and-fynn-sterritt-make-a-flying-start-to-the/
https://www.facebook.com/BBCGetInspired/videos/1747398018881620/