Quinn Edmonds & Finlay Oliver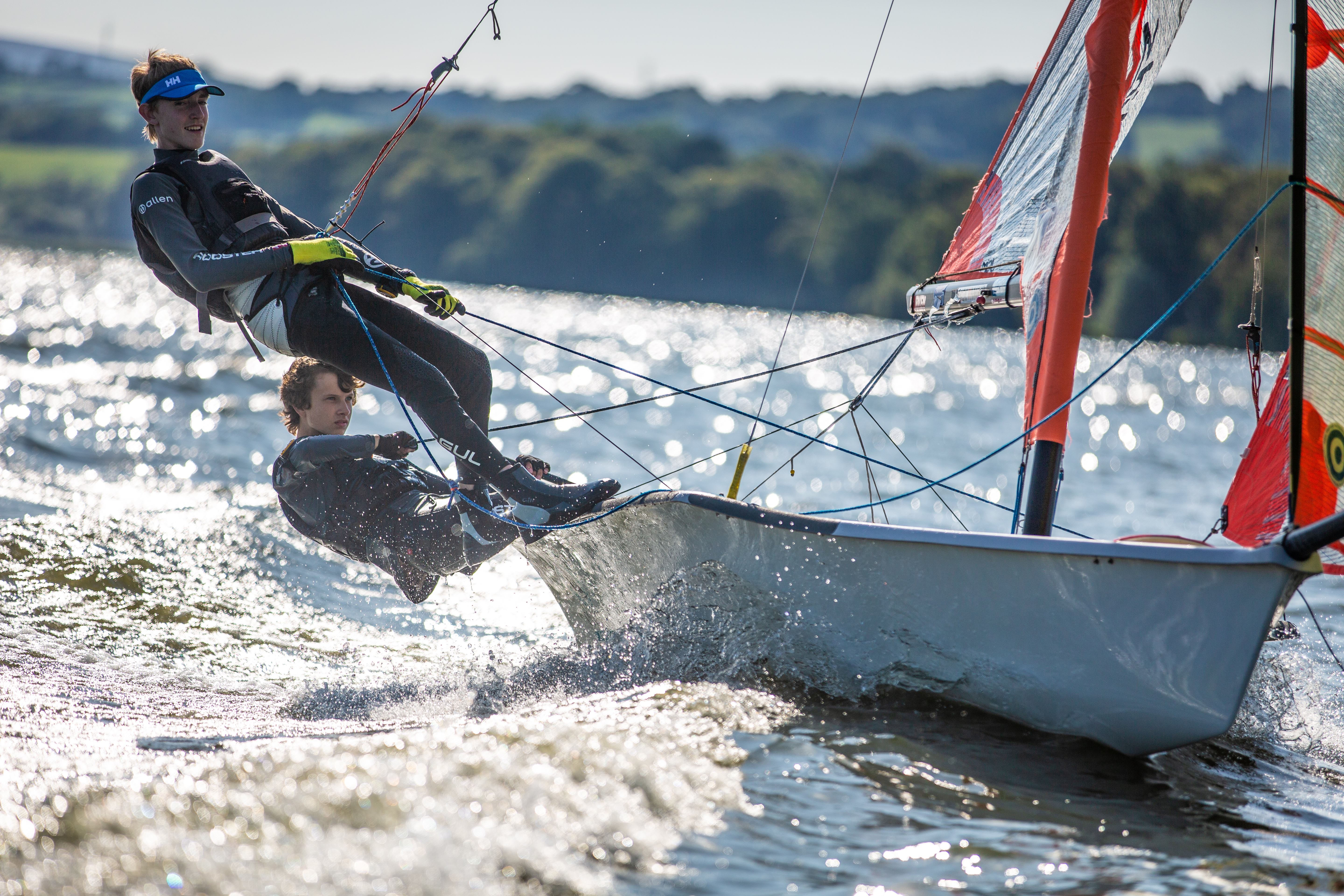 Photo Credit: Rudder Stock Photos – Quinn and Fin have just switched to the 29er and have started using the Allen Keyball Trapeze System.
Quinn Edmonds has been supported by Allen since he received the Allen Academy Optimist back in 2016. After moving on from the Allen Optimist Quinn teamed up with friend Finlay to campaign the RSFeva and more recently the 29er.
Name: Quinn Edmonds
Date of birth: 28th June 2004
Home sailing club: Chew Valley Lake Sailing Club
Current Class: 29er
Interesting fact: I really got into racing properly after taking part in a racing course in Optimists on a remote island in British Columbia, Canada, which was more directed at my brother and sister.
Favourite sailing achievement: Coming 1st and beating Simon Cooke (past Olympian and double world champion) in a race at the 2019 RS Feva Worlds Championships.
Age I learnt to sail and type of boat: 8, Optimist
Sailing role model: I didn't grow up following a lot of sailing outside of Optimists, so to me, my coaches were my role models, James Grant and Phil Sparks. Who both taught me so much about racing.
Favourite sailing venue: Abersoch
Favourite boat: 29er
Name: Finlay Oliver
Date of birth: 28/05/2003
Home sailing club: Chew valley lake sailing club
Current Class: 29er
Favourite sailing achievement: Beating an Olympic sailor at one race in the RS Feva worlds 2019
Age I learnt to sail and type of boat: I learnt at age 11 in an Oppie
Sailing role model: Stuart Bithell
Favourite sailing venue: Torbay
Favourite boat: 49er