Allen Academy Sailor Nick Evans At The Optimist Selections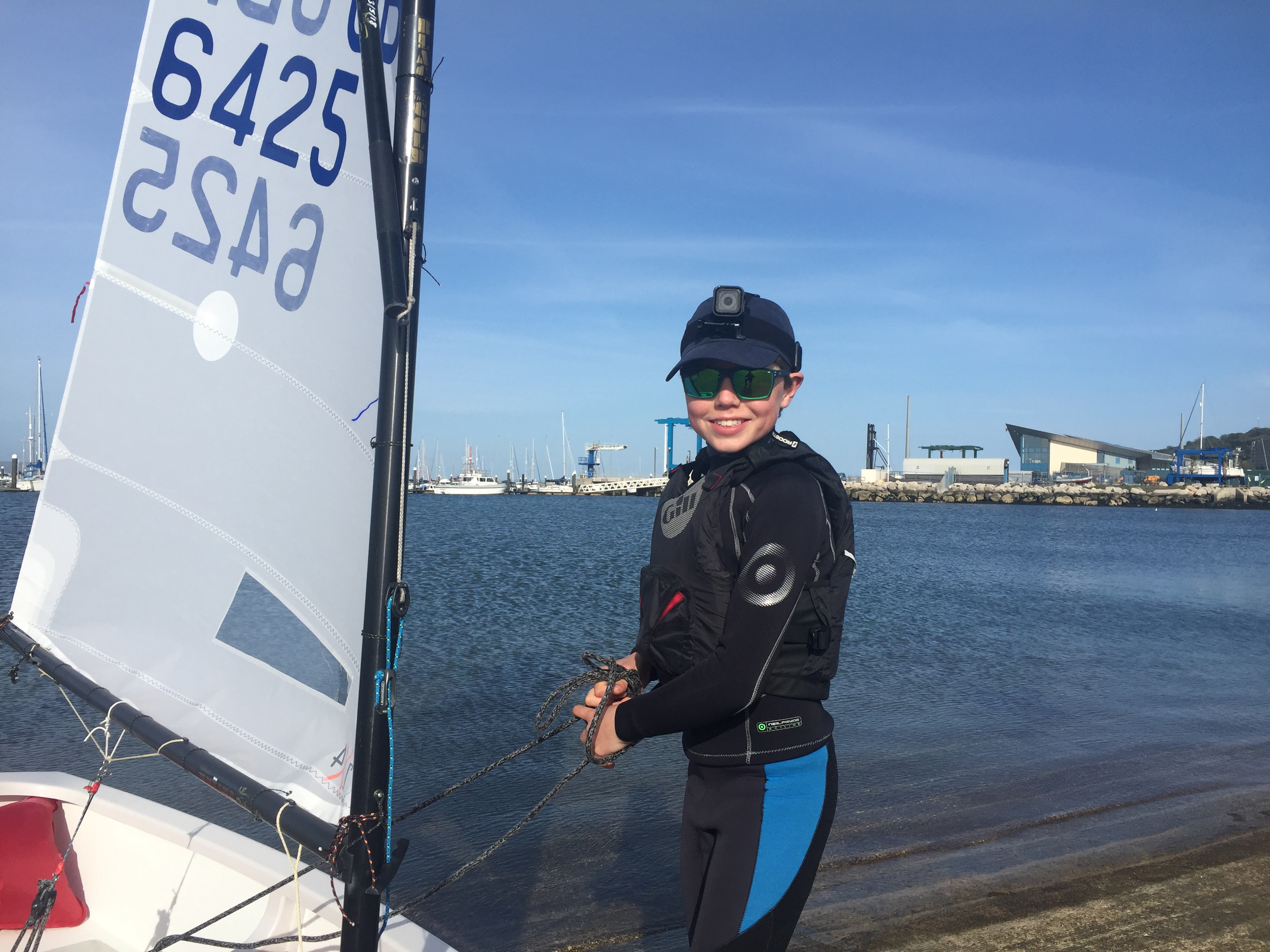 PRO, Adrian Stoggall, managed to get four races off on the first day. I sailed consistently which left me in the top 10.  Unfortunately, the wind died on the next two days – which meant a lot of sitting around and waiting; something that I am not very good at. On the last day, just as everyone thought the event would be abandoned, the signal was given to launch. One last race was sailed in light and shifty conditions. I managed to end up in ninth spot overall, securing a place in the European Team. This means I go to the European Championship to be held at Scheveningen in Holland next month. I am really pleased as I achieved my goal but disappointed for some of my friends who missed out, some by just a few points.
I used the new Allen X2 AutoRatchet – A2360 – on the mainsheet for the first time. It worked a treat – holding fast on the upwind and giving the ability to play the sail on the downwind legs.  I was also chuffed that fellow Team Allen member – and 49er World Champion – Dylan Fletcher was on hand to present the trophies. I chatted with him afterwards. It was very interesting to hear about his plans for the year. One day I hope to sail a 49er and I hope Dylan can give me a few tips once I am big enough!!!