New Products for METS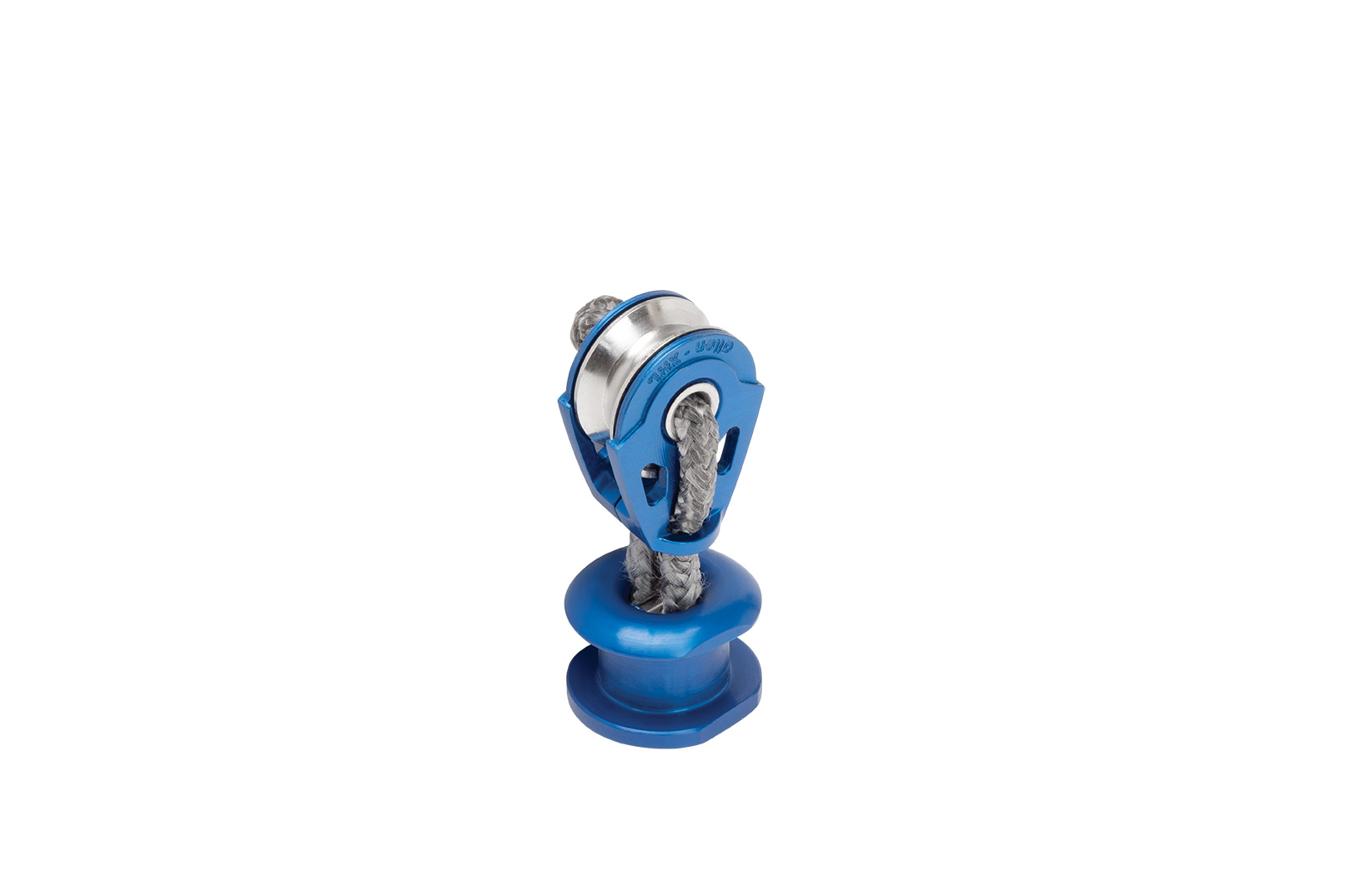 Allen's 2018 additions to its already substantial product range, launching at METS this November, builds on the British manufacturer's adoption of soft attachment systems and innovative block technology.
The new A2360 AutoRatchet, complementing the A2345 launched last year, has been submitted for 2018 DAME Awards and features Allen's unique "X2" pawl system for maximum holding power combined with enhanced response in light airs. The block has been comprehensively tested by Team Allen, the elite sailors who contribute to the Allen Research and Development programme. The design already has a number of wins to its credit. The 60mm AutoRatchet signifies Allen's move up from focussing on dinghies to take into the sports boats and small keelboats market, "we are now seeing our products fitted on racing yachts as large as Class 40s and TP52s," explained Liz Adams, MD of Allen Brothers. "We have worked with the leading rope manufacturers to accommodate the characteristics of the latest high tech materials, so our lightweight yet robust high-performance blocks have come to the attention of a wider audience of racers."
The business has a strong heritage of working with boat builders from the early design stages. This is evident in its new through deck block / soft shackle mountings, the "Pad Tii" system, (product codes A8639-6, A8639-8, A8639-10, A8739-6, A8739-8 and A8739-10). These come as a response to growing demand from boat builders for soft mounting systems, as the use of Dyneema rope shackles trickles down from larger classes.
Making up the 2018 launch package is a new cheek block range, starting with the A2126M and A2136M Double Composite Cheek Blocks. These are available in 20mm and 30mm sheave diameters, making the core Allen product suitable for a wider range of applications.