Megan Pascoe's 2018 year in review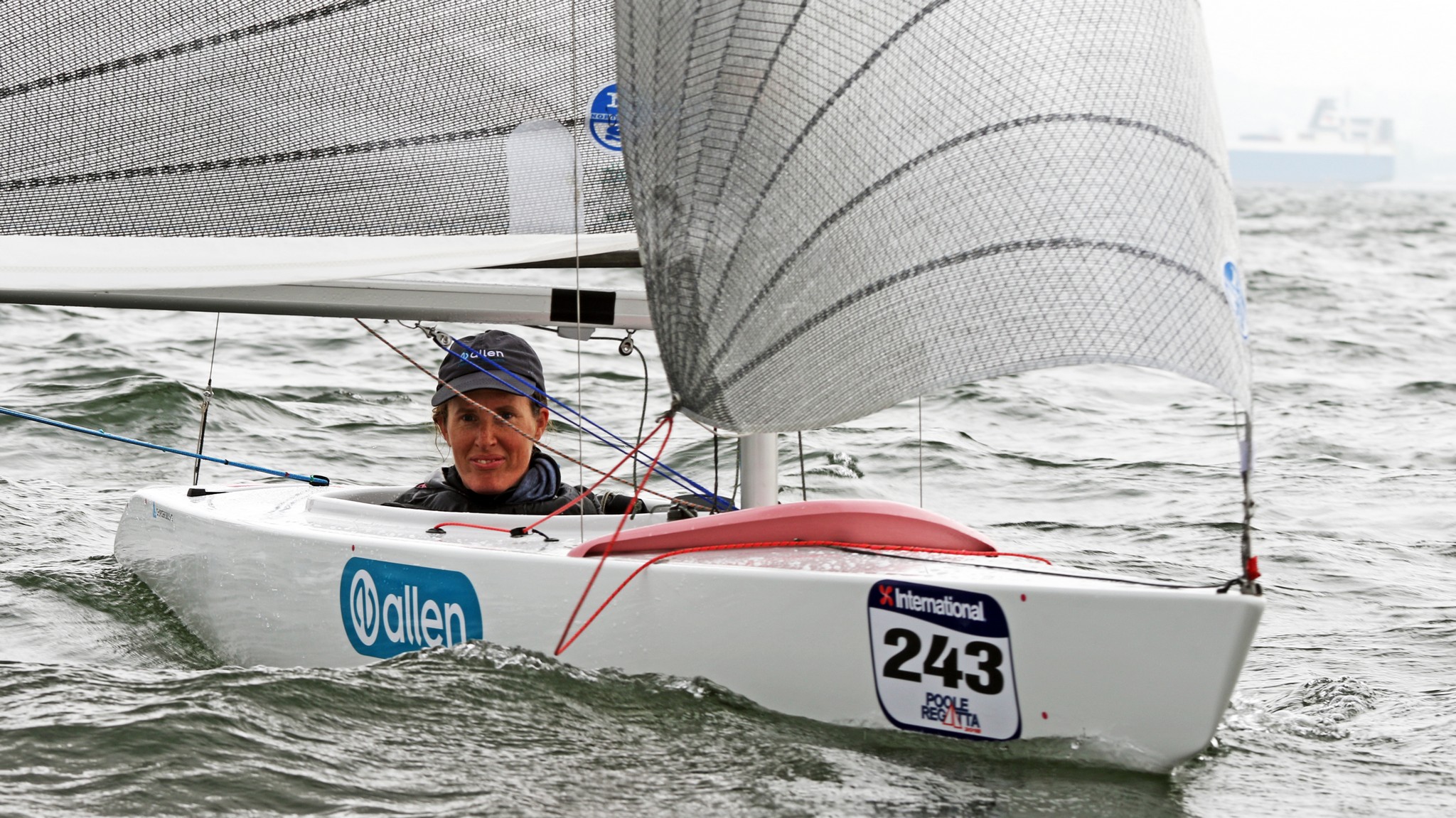 As the season closed in Antwerp last weekend it gave me a chance to look back at what an incredible year it has been in the 2.4mR.
I've had some amazing tight finishes to events this year with the Nationals in Poole, Frensham open, Dutch Nationals and the German Nationals all coming down to the wire. It was great to attend the UK Nationals, after so many years of missing it for one reason or another, and having it as part of the Poole Keelboat regatta is always a lot of fun. As was competing in Carrickfergus at the Irish Nationals. A great piece of water with the Irish hospitality that we all come to expect and love. Fortunately, I took the win at all 5!
The one that didn't go down to the wire was the Worlds in Sweden. I was never sure how this one was going to go as I hadn't been on open water in a big competition for a long time. Racing in Gavle in the past has been a bit hit or miss over my sailing carer, however, I love going back to big race courses and 75-minute races. The start of the event was great, scoring all top 5 results. the second half of the event, however, didn't go to plan with my worst results coming in the last 2 races. Overall I was very happy finishing 2nd and a long way from third but there's more work to go in order to get back to the top spot next year in Genoa.
Probably the biggest test this year was at the German Championships in Berlin. 48 boats entered into what turned out to be a very shifty and mostly light venue. We started with an exhibition knock out race which challenged me because I kept forgetting how to match race but it was a lot of fun. The real racing was even more challenging with a very high scoring regatta. Especially Saturday where the water was packed with every leisure craft and river cruise boats going. Most deciding that coming right through the middle of the course was a good idea. I was leading going into Sunday but a few mistakes made throughout the day meant I had to settle for second. Happy on reflection that in the light and shifty that I had managed to score well and consistent for most of the regatta.
Finally, we end in Antwerp, as always, on the Galgenweel. Antwerp is a great little city, with a lot of history, and is a nice place to hang out for a long weekend with friends celebrating the end of the season. Sailing as always on a small lake was tight and Ulli Libor and Dirk Jan Broertjes were going fast. In a long series of 13 races, it seems a long time to keep concentration over the 4 days. Saturday was fully wacky racing with more fluky conditions however, i performed well and managed to win for the 7th year in a row. Coming away with 7 from 7 makes a great culmination to my year.
It's now back to work for the busy Christmas rush and a nice bit of casual club racing!