NEW 60mm Tii block from Allen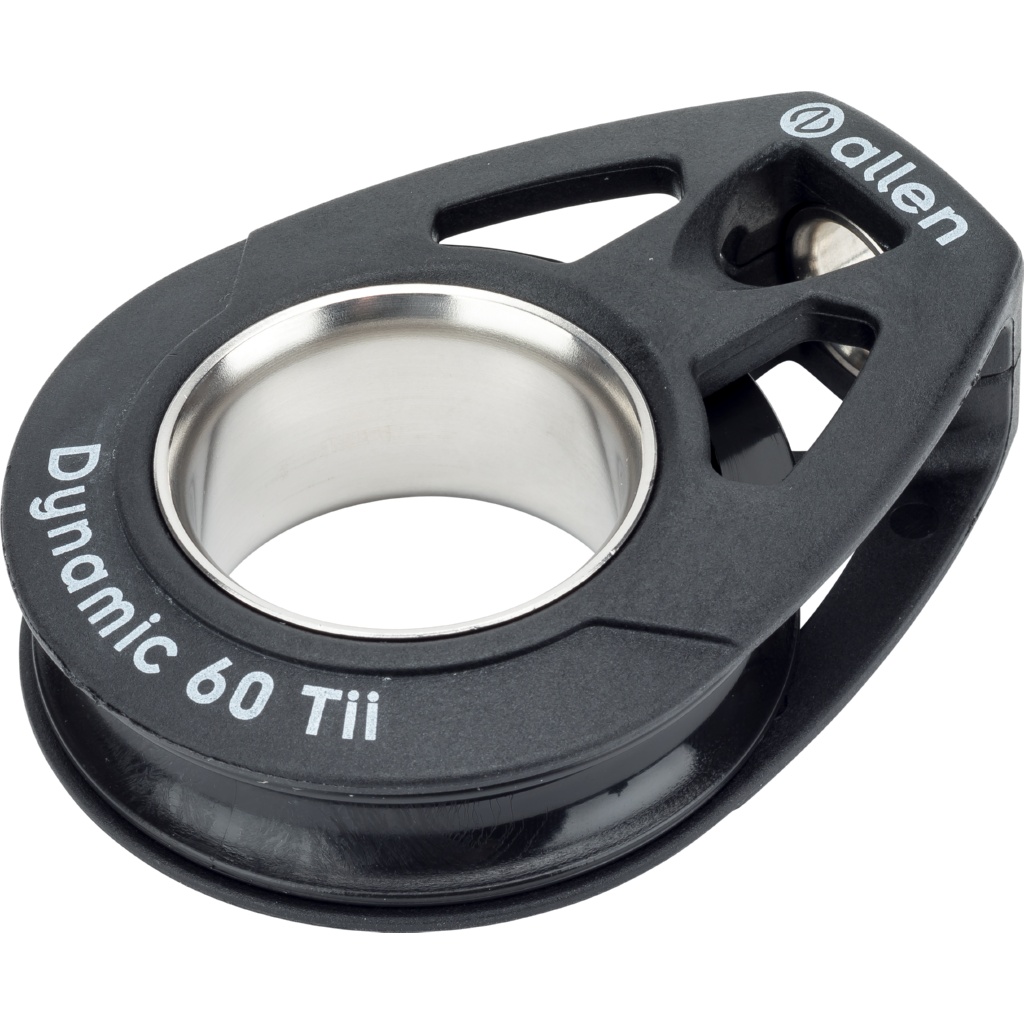 The popular performance range of Tii blocks from Allen has just gained a new addition, the long-awaited 60mm version.
 Allen Tii blocks are designed for soft attachment applications. Ideal for use in systems where weight saving is a necessity, there is no requirement for a metal shackle or maximum performance is demanded.
Design manager at Allen, Darren Elwell, commented "This is another product in our extensive range that shows we are no longer only aimed at dinghy's. Because the block can take standard working loads of 700Kg it's a great choice for sheets or control line applications where weight saving is essential. After our extensive testing, the A2060Tii has become the block of choice for World-class boat builders in the International Dragon, Etchell and Development Mini classes."
Allen Tii blocks feature a standout difference from their competition. A stainless-steel ring at the head of the block. The ring is designed to strengthen the block so that any cheek splitting loads are dissipated, allowing for higher working loads when compared to competitors tie on blocks in the same category.
To find out more visit the Allen website www.allenbrothers.co.uk
Max Working load – 700Kg
Breaking Load – 1400Kg
Maximum Working Load – The maximum load that the block will endure with the repeated sheave movement.
Breaking Load – The load at which a major failure is likely to occur.