Allen Endurance Series Wrap Up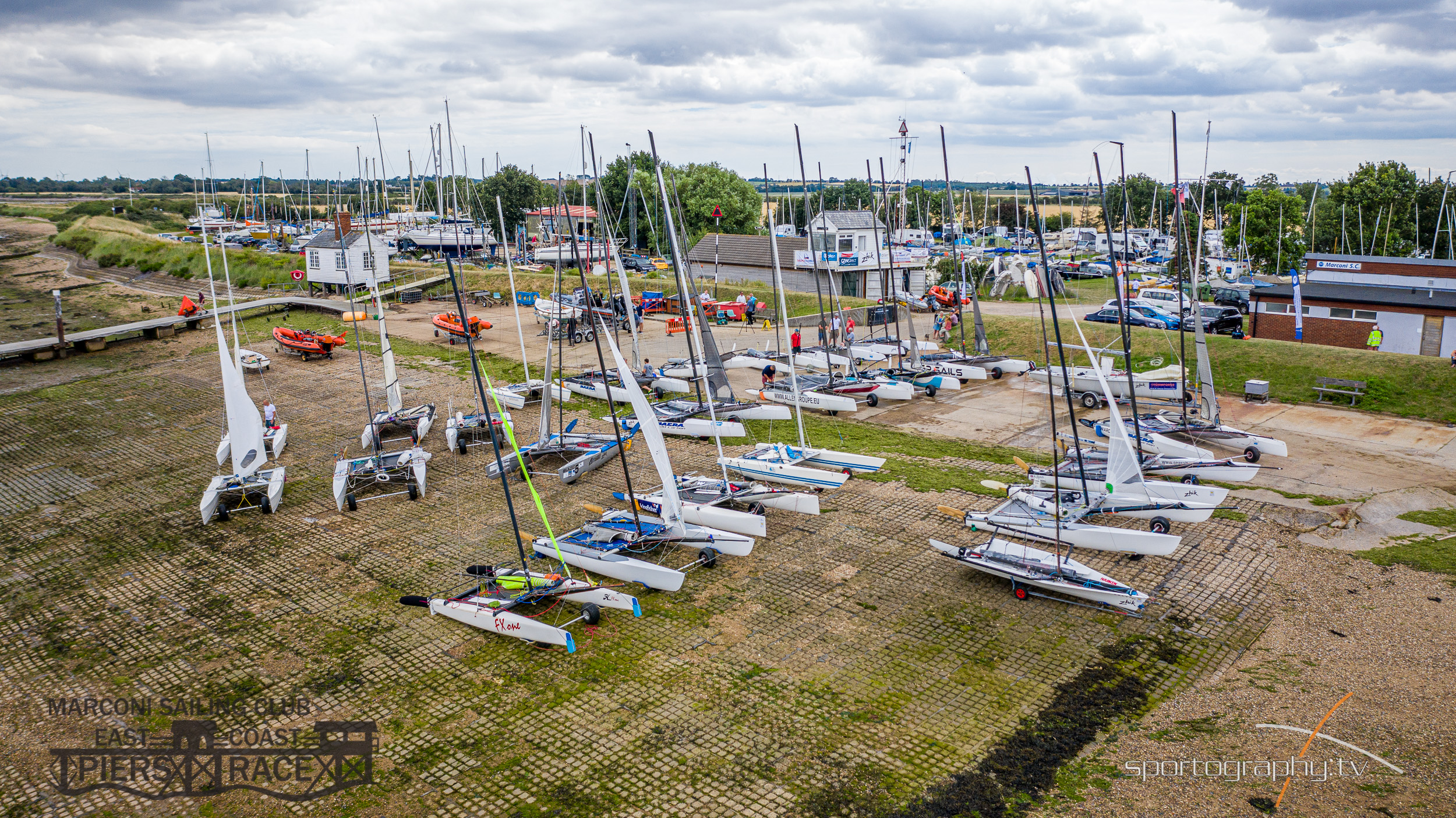 The second edition of the Allen Endurance Series (AES) wrapped up at the IOS Round Sheppey Race on the weekend of the 31st/1st September. The series which included a total of 150 different entries over the 4 events was again dominated by F18 sailors, with the high-performance catamaran claiming all 3 of the top overall podium spots for the second year running.
This year the AES showcased a wide range of conditions with each of the four long distance events experiencing varying wind speeds and sea states, ensuring each entrant got a good test of their sailing skills. Despite this, Simon Northrop of Minnis Bay managed to win two of the four events and after including one discard also takes the overall series win by just 4 points. Therefore, claiming a total of £700 worth of Allen vouchers.
Simon commented "We are pleased to have won the AES this year after finishing runners up in the first year. The series tests every skill from endurance to navigation and everything in between. We had some fantastic racing with the other competitors and we were hoping to take the Sheppey race to add to the other two wins in the series, but, we decided to sail over from Whitstable instead of trailing the boat and this was a bad call as we arrived late due to a light head wind and started 22 minutes late! We still managed a 6th overall, just 15 minutes behind the first boat, and we had a great blast chasing everyone down. The Sheppey race was the highlight of the series for me, despite this, as I last did this race in a Condor 30 years ago and it was great to come back again!
Thanks to Allen, Sail Racer and everyone else involved in the series, it's really great to have an overall title to race for all season and I look forward to competing again in 2020."
2nd AES overall place goes to Tim Neal, who claims a £200 Voucher and 3rd place along with a £100 voucher, goes to Nick Barnes.
The Allen Endurance Series will carry on into its 3rd season for 2020 and will consist of the following events
| | | | |
| --- | --- | --- | --- |
| Whitstable Forts Race | 23/05/2020 | 24/05/2020 | Whitstable YC |
| Solent Forts Race | 13/06/2020 | 14/06/2020 | Hayling Ferry SC |
| East Coast Piers Race | 27/06/2020 | 28/06/2020 | Marconi SC |
| Round Sheppey Race | 05/09/2020 | 06/09/2020 | IOS SC |
More details of the 2020 series will follow on the Allen Endurance Series website and Facebook page.
Click here for the overall series results.
Top 10 Overall
| | | | | | | | | |
| --- | --- | --- | --- | --- | --- | --- | --- | --- |
| | Sailor | | Boat | Whitstable | Hayling | ECPR | Sheppey | Nett |
| 1 | SIMON NORTHROP | Minnis Bay | F18 | 4 | 1 | 1 | 6 | 6 |
| 2 | TIM NEAL | | F18 | 7 | 2 | 151 | 1 | 10 |
| 3 | NICK BARNES | Brightlingsea Sailing Club | F18 | 11 | 4 | 4 | 7 | 15 |
| 4 | KEVIN DUTCH | Seasalter sailing club | Tornado | 15 | 151 | 12 | 3 | 30 |
| 5 | GRANT PIGGOTT | Weston SC | Nacra F20 Carbon | 9 | 3 | 26 | 151 | 38 |
| 6 | WILL SUNNUCKS | | Vampire | 2 | 6 | 33 | 151 | 41 |
| 7 | CHRIS KING | Weston SC | Nacra F20 Carbon | 12 | 9 | 24 | 151 | 45 |
| 8 | MARK ROBSON | UKIDA | Dart 18 | 10 | 151 | 39 | 38 | 87 |
| 9 | NICK ELMORE | Thorpe Bay Yacht Club | Nacra F20 Carbon | 3 | 151 | 7 | 151 | 161 |
| 10 | GHISLAIN MELAINE | | F18 | 18 | 5 | 151 | 151 | 174 |