New Racing Rules of Sailing Poster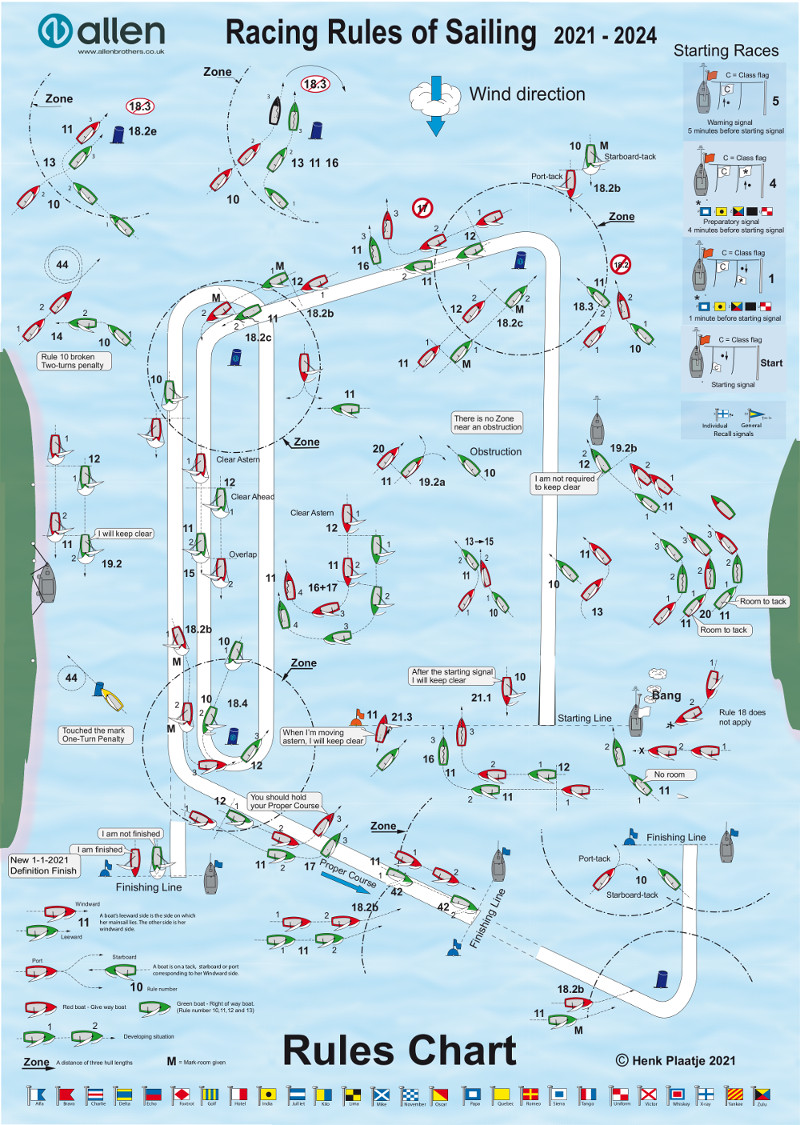 The marketing team at Allen has been working closely with Henk Plaatje for many years to develop the racing rules of sailing poster. Once each edition is ready, Allen kindly makes it available to the public to hang in sailing clubs around the World. This year is no different, the poster can easily be downloaded via the Allen website or a hardcopy can be ordered directly to your sailing club.
Download your free copy here – Racing Rules of Sailing 2021 – 2024
To order a printed copy, click here.
If you would like to find out more about Allen and our extensive range of products which are all manufactured in our factory in Essex, UK. Please download our catalogue or get in touch with the friendly sales team – Sales@allenbrothers.co.uk – +441621 774689