Joey Taylor 2020 Sailing Highlights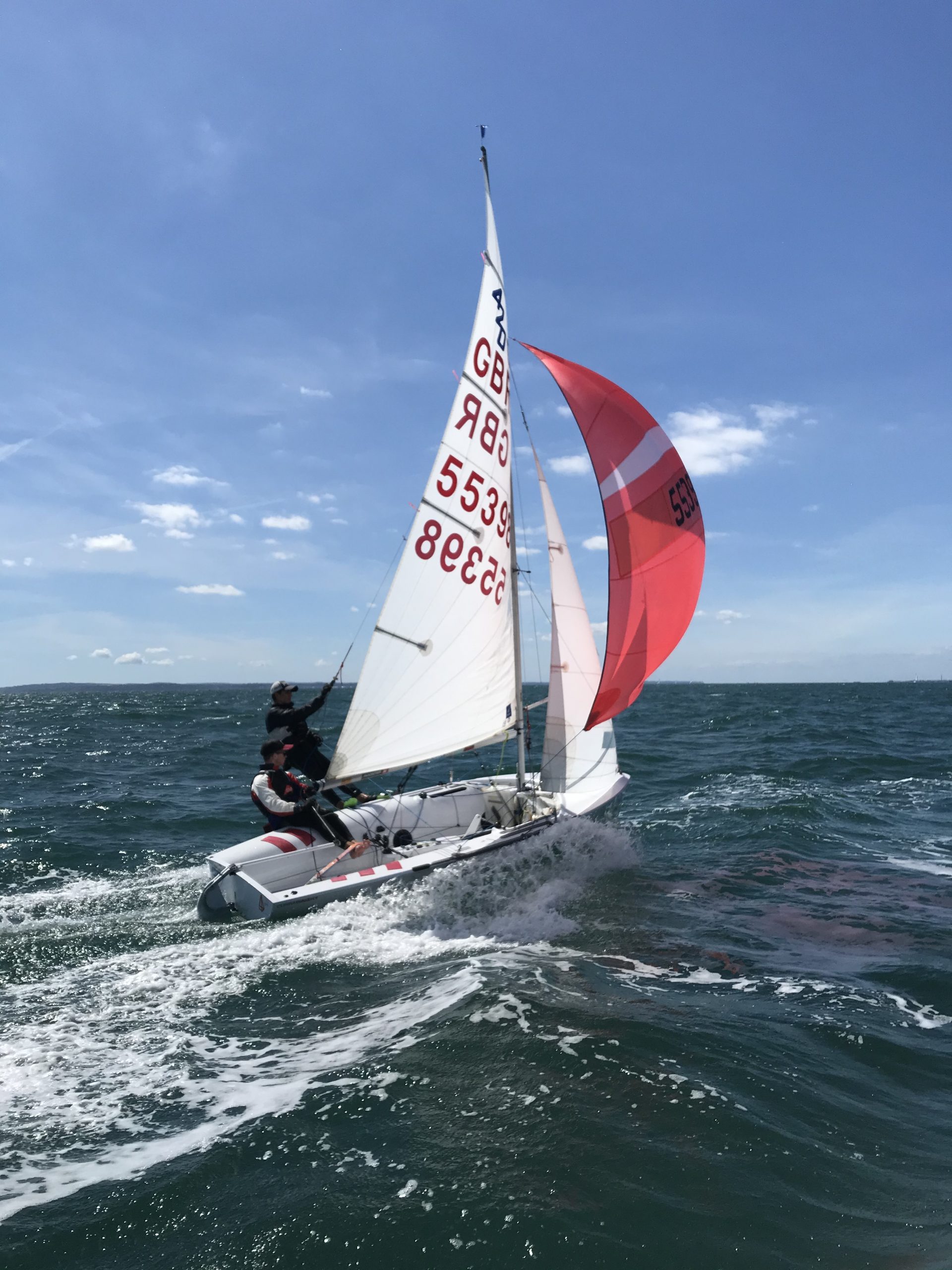 In late 2019 I moved from helming 420s to crewing and teamed up with Kuba Staite as my helm. After only a couple of weekends training together we went to our first 420 event, the Christmas Race in Palamos. The event was 4 days long with 3 days of training beforehand. Palamos is an awesome venue and it was a great experience having 4 solid days training and then being able to test ourselves against other crews from other countries. Having 8 solid days sailing and racing was a great start to our sailing partnership
After Christmas, we were straight back into training and preparing for the Spring championships in March. After lots of training and getting used to each other in the boat we arrived at Rutland with high hopes. We had two good days in light to medium conditions and managed to finish in 8th out of 30 boats. Unfortunately, this was the last time we were able to sail together until the summer as we were put into lockdown the week after.
As soon as lockdown lifted enough to be able to sail I made sure I was down at my local club (Blackwater SC) every weekend either sailing my laser or windsurfing. Luckily soon after, Kuba and I were able to sail the 420 together again. I joined HISC (Kuba's home club) over the summer and we trained as much as possible whenever we could to prepare for the Youth Nationals and events leading up to Christmas.
The first event after lockdown was the late summers held at Brixham. With a new (to us) boat and a very mixed bag of conditions, we missed the chance to go into 5th place overall on the last race and so finished in 8th. However, we were still very happy with how we sailed and had a great time. Unfortunately, the Youth Nationals were cancelled but we had done enough at Brixham and class training to qualify for the British youth 420 squad. This had been our aim for the year and we were really pleased to achieve it. Since then we have had the first two youth squad training camps where we feel that we have already made great progress, particularly with heavy wind gybing at Poole.
To finish off the year Itchenor Sailing Club held a 420 Christmas regatta on the 19/20th of December. On Saturday the racing was called off due to too much wind so Kuba and I went windsurfing, however, Sunday brought sun, rain, light and strong winds. We sailed really well and after 5 races in one day, we finished 3rd overall.
We have a full schedule planned for 2021 including class events, the RYA Youth Nationals, the UK Nationals, and we are aiming to qualify for the Euros and Worlds. Hopefully, we will all return to enough of a normal state to allow this to happen.