Allen employee's bring home the silverware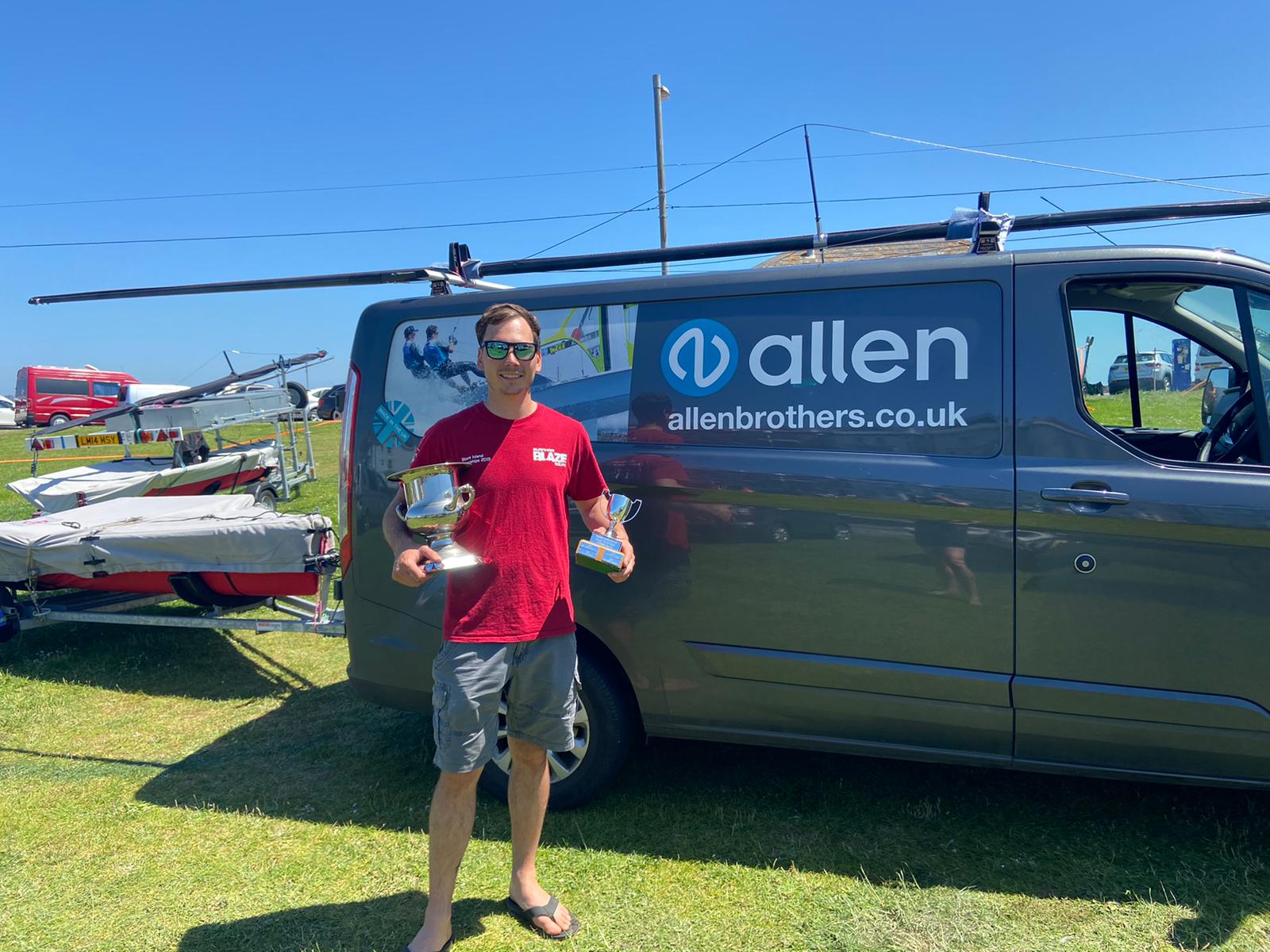 Ben Harden, Head of Marketing, and Nic Tolhurst, Warehouse Distribution Assistant at Allen, recently took part in the Blaze National Championships in the waters of Torquay.
The event was held at Paignton Sailing Club and had a record-breaking turnout of 70 boats for the 3-day event.
After the first two days of racing in a mix of light and medium wind conditions, Ben managed a score line of four firsts, a second and a fifth. Which meant with only two more scheduled races it wasn't possible for him to be beaten and as such took the Nationals win after the second day of racing.
Nic Tolhurst finished 9th overall as well as first Master with an impressive string of top 10 results. Unfortunately, a UFD hindered his overall score and with the last day of racing being cancelled due to lack of wind he wasn't able to make up for it.
Liz Adams, MD at Allen commenting on the results said 'congratulations go the race officer and team at Paignton Sailing Club for putting on an excellent event, to Hartley Boats for the Blaze and it's success in attracting so many keen sailors to the class, and to Ben and Nic for their great results'.