Product Feature – V Cleats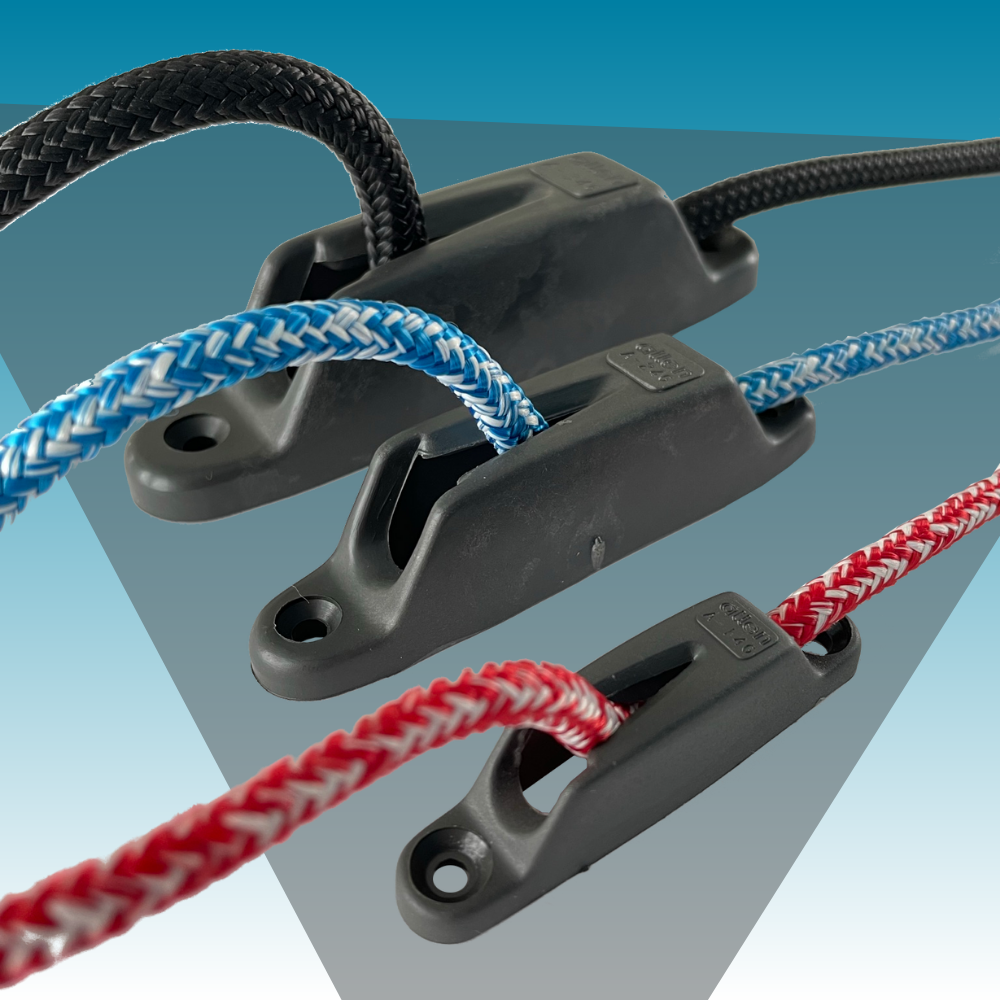 Simple and cost effective. The V Cleat is one of the original methods for cleating rope and to this day is still the favoured option for many applications.
Injection moulded from Nylon 6 to give a strong and UV stable product to ensure it can endure a long life outside in harsh weather.
V Cleats are the perfect choice for low to medium loaded applications where a quick and easy adjustment or release of rope is required. V cleats are commonly used to cleat tensioning systems for awnings, flag poles and simple boat control systems.
Available in 3 sizes and suitable for rope diameters from 2mm to 12mm.
SKU

title

fixing hole centres mm

fixing hole diameter mm

height mm

length mm

max rope

diameter mm

weight g

Small

Nylon V Cleat

53

4

15

65

6

5

Medium

Nylon V Cleat

80

4

23

97

8

18

Large

Nylon V Cleat

108

5

32

129

12

51