Allen sponsored Contender open at Castle Cove Sailing Club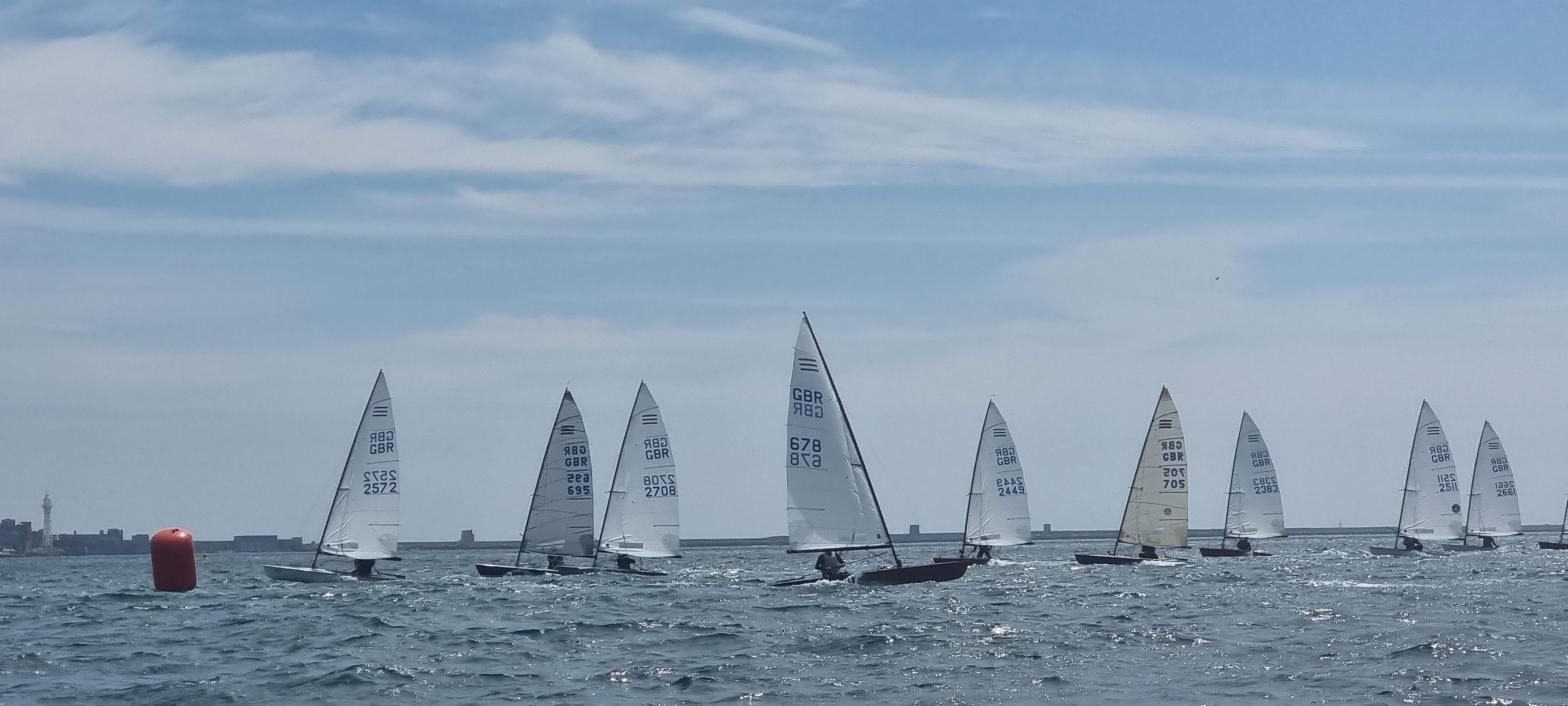 What % chance would you give the confluence of all the right factors coming together to make an epic open meeting, in this strangest of seasons?
A great venue, manageable restrictions, perfect wind, sun, and the hope of a beer on the terrace? Low odds, especially the wind bit, as so far this year every weekend has been all or nothing. So it was for the 2nd Allen headlined Contender TT of the year at Castle Cove. Forecasts predicted light breeze, but such is the clamour for competitive racing that 28 boats made a considerable investment in nothing but hope; One even came from Scotland to add to the finger crossing.
Early morning arrivals noted the no wind, mirror like finish to Portland harbour, but were compensated by the hospitality of Castle Cove welcoming party of volunteers. As racing closed in, the beginnings of a sea breeze looked possible in the glorious sunshine. The RO backed that up with staunch confidence in a good day's racing that proved to be bang on.
By the time of the first starting signal, a happy 12 -14 Knot breeze had kicked in from the south but it's desire to track to the right made start and beat strategies very simple; Close to the boat, go right in Garda like conditions.