Which Block Do I Need?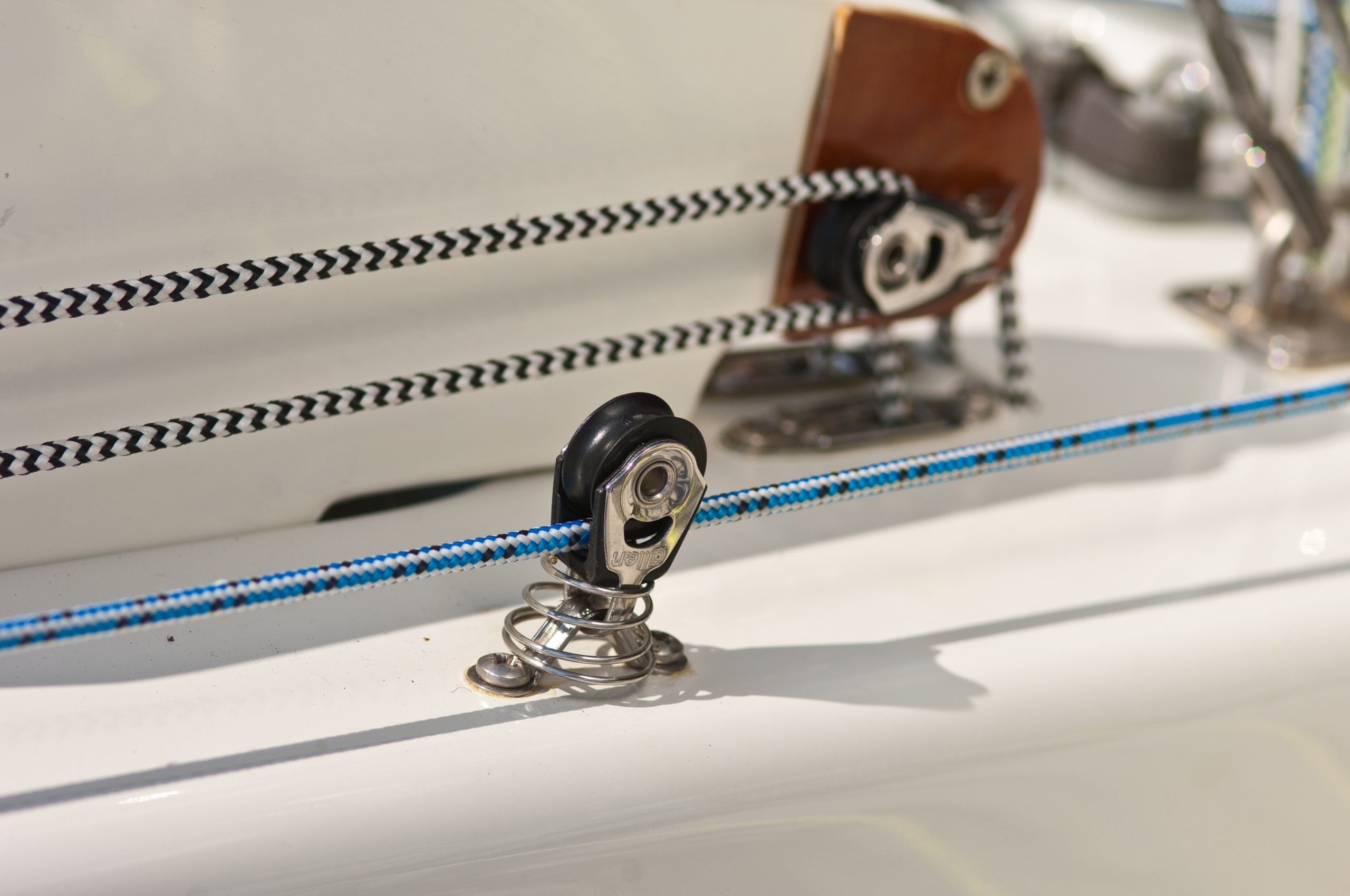 Choosing the correct piece of hardware when making a system upgrade or replacing a broken piece of kit can sometimes be more difficult than first thought. So, we have put together this article to try and help you make an informed decision on which block to choose.
The most common reason for an aftermarket block replacement is usually down to breakages and, in most cases, sailors tend to stick to what they know and simply replace a broken piece of kit with a like for like swap. This method is usually the easiest option but, in most cases, isn't the correct one.
Choosing a like for like replacement when the existing piece of hardware has already broken will usually lead to another major failure, in the same way, this means the piece of equipment your choosing isn't designed for the job it performs. So, what factors should you consider when choosing a new replacement?
Firstly, determining which part of the block has had a major failure. Was it the strap, sheave or if it's a block with an additional accessory such as a cleat mounting, swivel, hook or becket that has broken? Once you have determined which part of the block had the malfunction you should next look at how the block was being used and what might have caused it.
The most common reason for failure is because of overloading but you may also come across a block failure in a system where the rope has not entered the pully at the correct angle causing twisting or side loadings.
If you suspect the failure has occurred because of a twisting or sideloading issues, then you may need to consider replacing the broken part with something that will tolerate these issues better, for example, a swivel block. A swivel block will allow for better articulation and should rotate to accommodate for the bad lead angle. However, you may also need to rethink the system and perhaps add rope guides or lacing eyes to create a better lead for the rope into the block.
Overloading being the most common issue for a block failure is usually quite easy to resolve. With hardware becoming stronger and stronger with each new product that is being designed. If you've have had a failure in the strap of the block due to overloading, you should first check how the block was attached. Sailors love shackles, and why not! They're easy to use and make attachment simple. However, when using a stainless-steel shackle with a block that has a stainless-steel strap you will notice that over time the strap of the block will start to tarnish where the two materials meet. This is where the metals are rubbing, causing heat from the friction and over time leading to a weakened state for the metal. Over a long period, this will lead to a failure at a lesser load than the block was originally designed for and usually, an unexpected failure as the signs are minimal.
To resolve this issue, you could consider using a soft attachment block. Our range of Tii blocks is designed for exactly this purpose, to be attached via a rope shackle. Ensuring that you use the correct strength rope for attaching the block should then put your mind at ease as random failure will be less likely to occur, however, It's important to check these attachments regularly as the rope will still be subject to wear over time but, will show a noticeable wear paten and won't require a completely new block when its time for a replacement.
Sheaves can sometimes be the failure point in a broken block. These failures occur because the static loads on the block have been too high or the line running around the sheave has acted like a cheese grater. When a block is loaded in a static state it loads up around the sheave unevenly and can cause it to misshape. Once the sheave has misshaped several issues can occur. Firstly, the nylon can crack causing the sheave to break into pieces. Secondly, the misshaped and now oval sheave will allow the ball bearings to drop out or jam the sheave, stopping it from turning.
When a sheave failure happens the first thing to look at is the application and how much dynamic movement the block is required to do. An example of this could be a block used for adjustable shrouds or rig tensioning, a block in these applications will generally not undergo much dynamic movement except when the rig tension is first set or when moving between upwind and downwind settings. The rest of the time it will be subject to lots of static high loads.
A good solution for this problem is to use a block which can withstand static loads better, such as our high load or wire block ranges. These blocks feature a stainless-steel sheave which can withstand the static loads and will not crack or misshape. Another good option for applications that have a high static load and do not require dynamic performance is our range of plain bearing blocks. Plain bearing blocks still utilise a nylon sheave but don't have any ball bearings. This means more material is used to fill the void where the bearings would usually be resulting in a stronger than usual nylon sheave.
To help you make an even more informed decision below is some more detailed information about each range of blocks. You can also view the complete Allen range here.
Dynamic Blocks
Our Dynamic range of blocks covers sizes from 20mm to 60mm and is available with a variety of accessories such as cleats, swivels, hooks and beckets.
Bearings – The complete Dynamic range features our patented bearing system which uses twin rows of stainless-steel ball bearings running on a stainless-steel rail. This provides a superior load-carrying ability and longevity when compared to other bearing systems which run on a plastic rail.
Ultra-Strap – Our patented Ultra-Strap is used in our 20, 30 & 40mm Dynamic blocks. The Ultra-Strap is unique when compared to other designs because of its coining process. This process strengths the strap, making it more reliable and hard-wearing as well as making it much more rope friendly than other designs. The Ultra-Strap was the first marine industry block designed to work specifically with a rope attachment.
Becket – The 20 & 30mm Dynamic range offers a large central rivet which not only reduces the overall weight but also offers a rope friendly attachment, perfect as a tie-off point when being used in a cascade system. The 40, 50, and 60mm ranges also feature a large central hole for the same benefits.
Locking Swivel – The 50 & 60mm ranges are designed with a full 360 swivel at the head of the block. This swivel can be locked in two orientations via the small black switch at the top of the cheek. This allows for the option of a fully swivelling block or a permanently locked position.
Tii Blocks

Our range of Tii blocks is the modern design for soft attachment. The range features the same bearing system as our Dynamic range but loses the Ultra-Strap to save weight. What differentiates our Tii blocks from other tie on designs is the large stainless-steel ring at the head of the block. This ring is designed to stop the block from capsizing once tied into a system as well as reducing the chance of the cheeks splitting apart. However, when splicing these blocks to an attachment that is wider than the block, a boom for example, it is still recommended that a cross splice is used to reduce the chance of splitting the cheeks.
High Load Blocks

High Load Blocks fit between the standard dynamic range and the XHL range. The blocks feature a stainless-steel sheave which runs on a double race of stainless-steel ball bearings. By utilising a stainless-steel sheave with a slight V shape profile, the Allen High Load range offers the ability to be paired with both wire and Dyneema®. This design also reduces the deformation of the sheave under high static loads. These combinations result in less friction, higher working loads, better performance and durability over the acetal sheave Dynamic Block range.
XHL Blocks

This range has been designed to deal with extremely high loads without compromising on low load dynamic performance. By combining the Allen patented dynamic bearing technology with a plain bearing peek washer we have created a bearing technology that has extreme dynamic performance even after being subject to static loads of up to 1500Kg. Coupled with CNC machined aluminium side cheeks and a precision turned stainless-steel sheave the range is perfect for use in vang cascades or halyard turning points where loads can be extremely high.
Wire Blocks (High Tension)
Previously known as high tension blocks – this range was originally designed for use in applications where wire was used before Dyneema® was a common replacement. This range uses stainless-steel side cheeks to give maximum strength in the smallest form possible. The sheave runs on a single row of stainless-steel ball bearings with spacers to allow for a much narrower form than our other ranges.
Plain Bearing Blocks
Plain bearing blocks offer great static loading capabilities at a low weight and cost. This makes them perfect for take-up systems or applications that don't require high dynamic performance. Our range is made using 100% recycled plastics and reuses the outer cheek and ultra-strap from the 20 and 30mm dynamic range to utilise component parts. The range has a grey sheave to differentiate it from the black sheave of the dynamic range.
For more information on any of the above please get in touch with the Allen sales team – Sales@allenbrothers.co.uk – you can also check out the complete manufacturing process of a 60mm Tii block in the following video.
High Load Range Expands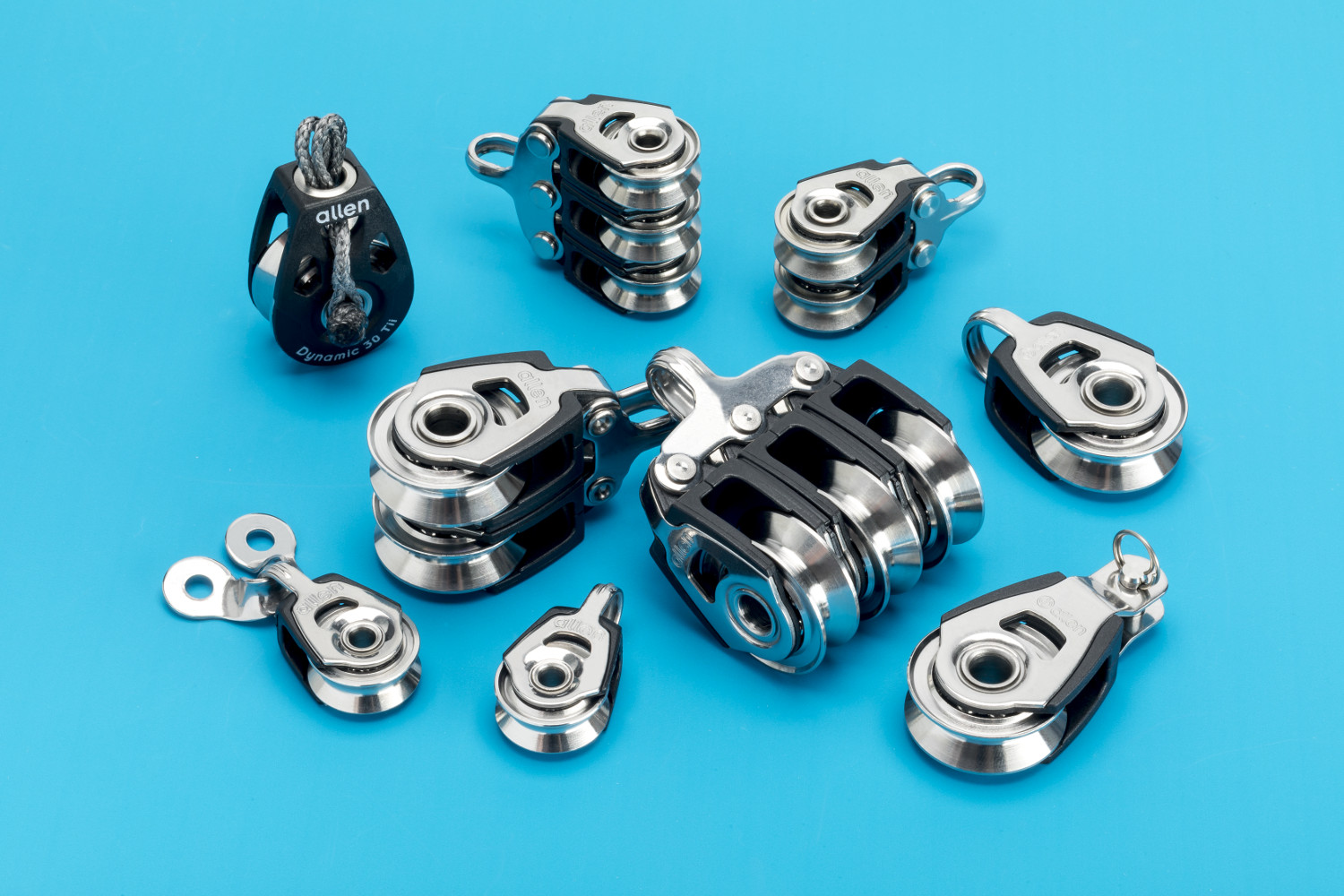 The range of High Load Blocks from Allen is expanding with additions such as doubles, triples and Tii-On's now available.
As technology and design have evolved over the past few years it has led to the loads on sailboats increasing and rope diameters decreasing. These changes denote smaller but stronger blocks are required. To meet the needs of our ever-evolving sport Allen has broadened its range of High Load Blocks to facilitate these changes.
Allen High Load Blocks fit between the standard dynamic range and the XHL range. The blocks feature a stainless-steel sheave which runs on a double race of stainless-steel ball bearings. By utilising a stainless-steel sheave with a slight V shape profile, the Allen High Load range offers the ability to be paired with both wire and Dyneema®. This design also reduces deformation of the sheave under high static loads. These combinations result in less friction, higher working loads, better performance and durability over the acetal sheave Dynamic Block range.
New variations of the High Load Range are;
A2030TiiHL – 30mm Tii-On High Load Single.
Tii blocks are designed for soft attachment applications. Perfect for use in systems where weight saving is a necessity or there is no requirement for a metal shackle. More info about the Tii-On Range.
Working Load – 300Kg
Breaking Load – 800Kg
A2030HLF – 30mm Fork Head High Load Single.
Ideal for use as an ILCA Dinghy Vang top block or any other application that benefits from a removable clevis pin at the head of the block.
Working Load – 300Kg
Breaking Load – 750Kg
A2022HL / A2032HL – 20 & 30mm High Load Double.
For reducing friction in any system or using in a highly static loaded application which still needs to be dynamic, such as a rig tension system.
Working Load – 325Kg / 450Kg
Breaking Load – 600Kg / 1250Kg
A2024HL / A2034HL – 20 & 30mm High Load Triple.
For reducing friction in any system or using in a highly static loaded application which still needs to be dynamic, such as a rig tension system.
Working Load – 400Kg / 650Kg
Breaking Load – 650Kg / 1750Kg
A2020HL-4036 – 20mm High Load Single with Offset Lacing Eye.
Can be used to attach an A2020HL directly to surface whilst eliminating the need for a shackle.
Working Load – 250Kg
Breaking Load – 540Kg
Working Load – The load at which a component part may fail and cause a reduction in performance.
Breaking Load – The load point at which a major failure is likely to occur.
For further information about the range please get in touch with the Allen sales team.
Allen Endurance Series 2020 launched at the RYA Dinghy Show 2020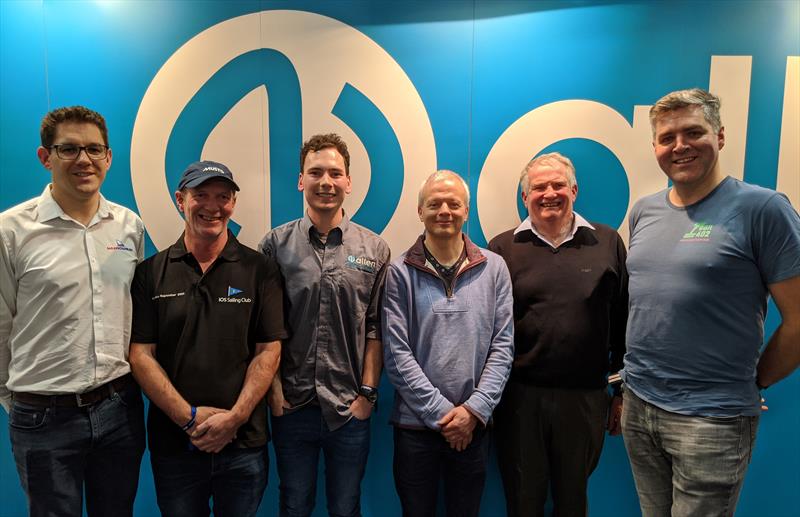 Announced at the RYA Dinghy Show were the dates for the third season of the Allen Endurance Series, which now includes an additional event and prize fund for 2020.
Over £1000 worth of vouchers and other merch will be available throughout the 5 events, as well as, the overall series prizes of £500, £250 & £100 vouchers for 1st, 2nd and 3rd respectively. Competitors will also be in with the chance of winning a complete Catamaran mainsheet system worth £600, drawn at random, just by entering an AES Event. For each entry into an AES race, the competitor will receive an entry to the random draw.
After the launch, there was also a brief prize-giving for the 2019 overall winners, of which Simon Northrop and Caleb Cooper took first place and the £500 voucher. Simon commented "I would just like to thank Allen as the title sponsor of the Endurance Series. As Catamaran sailors this is the support we need and it's very much appreciated. So, thanks to Allen and may 2020 be as good as 2019."
Allen Endurance Series Events
The Whitstable Forts Race – 23rd & 24th May (2019 write up and results here)
A long-distance race which has evolved over its 24-year history into a well-balanced test of sailing and racing skills, attracting top national helms as well as experienced club racers and international entries. For 2020 the Saturday afternoon will feature a shake down race to the Forts and back – a single leg for boats with 1000 PY and below. For those boats of 1000+, there'll be an inshore race. On the Sunday, laid out in hub and spoke format with each leg returning through a gate near the club, will be the Endurance Race. The full course covers 85 kilometers in estuary, coastal and open sea conditions, and provides racing at all points of sailing. The flexibility of this format differentiates the Forts Race from other marathon events.
Solent Forts Race – 13th & 14th June (2019 write up and results)
The Solent Forts Race is a long-distance event for sports Catamarans and is set in the Eastern Solent, with Hayling Island and Portsmouth to the north and the Isle of Wight to the west. The race comprises several legs radiating out from a gate (like a star), allowing the course configuration and length to be adjusted according to the conditions prevailing on the day. The race gets its name from the Napoleonic Channel Forts that comprise two of the marks of the course. The race has a unique 'time out' feature that allows boats to take an optional 30-minute break during the race. This time may be used for a comfort break or for tactical purposes. Saturday also features a shake down race.
East Coast Piers Race – 27th & 28th June (2019 write up and results)
Open to fast dinghies and Catamarans, the East Coast Piers Race is a major charity event raising funds to support "The Cirdan Trust" to further support their important work with socially or physically disadvantaged children. The race is based at Marconi Sailing Club on the River Blackwater in Essex and goes all the way up the East Coast to Walton and back again. There are three course options available, the Bradwell Race – 13 miles long open to fast dinghies. The Colne Point Race – 27 miles long open to fast dinghies and Catamarans. And the Endurance Race, the full ECPR which is 48 miles long open to Catamarans only. Saturday Features a round the cans shake down race with an excellent party in the evening.
Anglesey Offshore Dinghy Race – 1st / 2nd August (view advanced NoR)
The Anglesey Offshore Dinghy & Catamaran Race is The North West's premier offshore dinghy race, covering over 15 nautical miles around the South East coast of Anglesey. Frequent visitors include Olympic sailors, and past and present National Champions. The race starts on the Royal Anglesey start line at Beaumaris in the picturesque Menai Straits. Then through Puffin Sound and passing the rugged cliffs of Anglesey. After crossing the glorious sandy beaches of Red Wharf Bay, the fleet head for the famous Lifeboat station at Moelfre. The finish is at Red Wharf Bay Sailing Club at Traeth Bychan. Rated by Yachts and Yachting as one of the top events to compete in. For 2020 the event will also include a shake down race from the Royal Anglesey Yacht Club on the Saturday night followed by a social evening before the Endurance Race on Sunday.
IOS Round the Island Race – 5th & 6th September (2019 write up and results)
IOS Round the Island Race is a long established, long distance event designed to test sailing skills and endurance over a 40-mile course. Sailed clockwise around the island of Sheppey, starting and finishing at IOS Sailing Club. The race includes tidal sea, river & estuary sailing. The event is the longest dinghy and board race in Europe —The race is open to all classes of dinghy, catamaran and sailboard and there is a shake down race on the Saturday.
Visit www.allenenduranceseries.com for more details and entry.
Allen named as official hardware supplier to the Swedish Sailing Team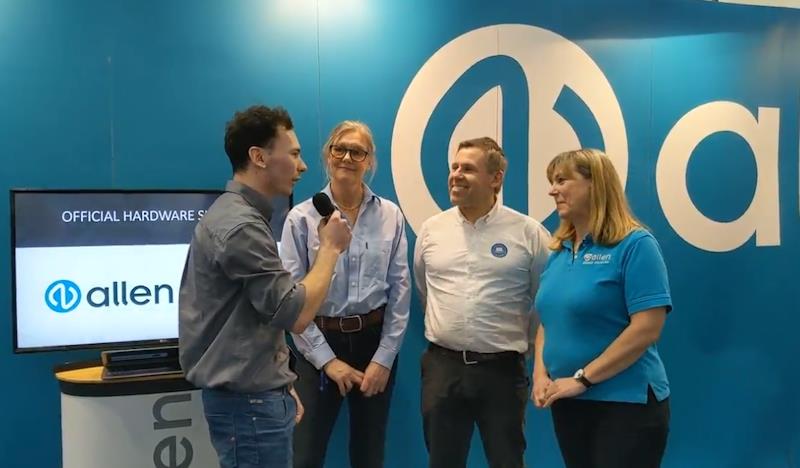 UK manufacturer of performance sailing hardware, Allen, has been chosen as the official hardware supplier to the SWE Sailing Team, the team incorporates the best talent in Sweden for both Olympic and youth classes.
The Swedish sailing team boasts an impressive 35 Olympic sailing medals and for Tokyo 2020 the targets for the sailors are set higher than ever. With four teams selected to represent the Swedish Sailing Team in the Finn Dinghy, 470 men, ILCA Standard and ILCA Radial classes in Tokyo it comes as no surprise that the team opted to choose Allen as its hardware of choice before the games.
Thomas Hansson-Mild of the Swedish Sailing Team, stated, "We will benefit a lot from this collaboration. Allen have a 60 year heritage of making good products. With your knowledge and your technical experience, and the quality of the products… well, we are super happy!"
Managing Director of Allen, Liz Adams, commented proudly, "It's very important for Allen, as a UK manufacturer, to build strong bonds with sailors around the world. It will help in our R&D programme. The Swedish Sailing Team will contribute to our product development, which will be a fantastic opportunity for all of us. We wish you every success and hope we have many happy years working together."
Allen is based in Essex, UK and the team of highly skilled engineers and designers work closely with some of the World's elite sailors to ensure the sailboat hardware they manufacture performs to the highest level. Allen can rapidly prototype products and produce custom parts for elite sailors with its impressive range of in-house resources including toolmaking, CNC machining, Injection moulding and assembly to name just a few.
To find out more about Allen and the huge range of hardware go to www.allenbrothers.co.uk
If you would like to find out more information about the Swedish Sailing Team go to www.svensksegling.se/SWESailingTeam
Walk around the Rockatross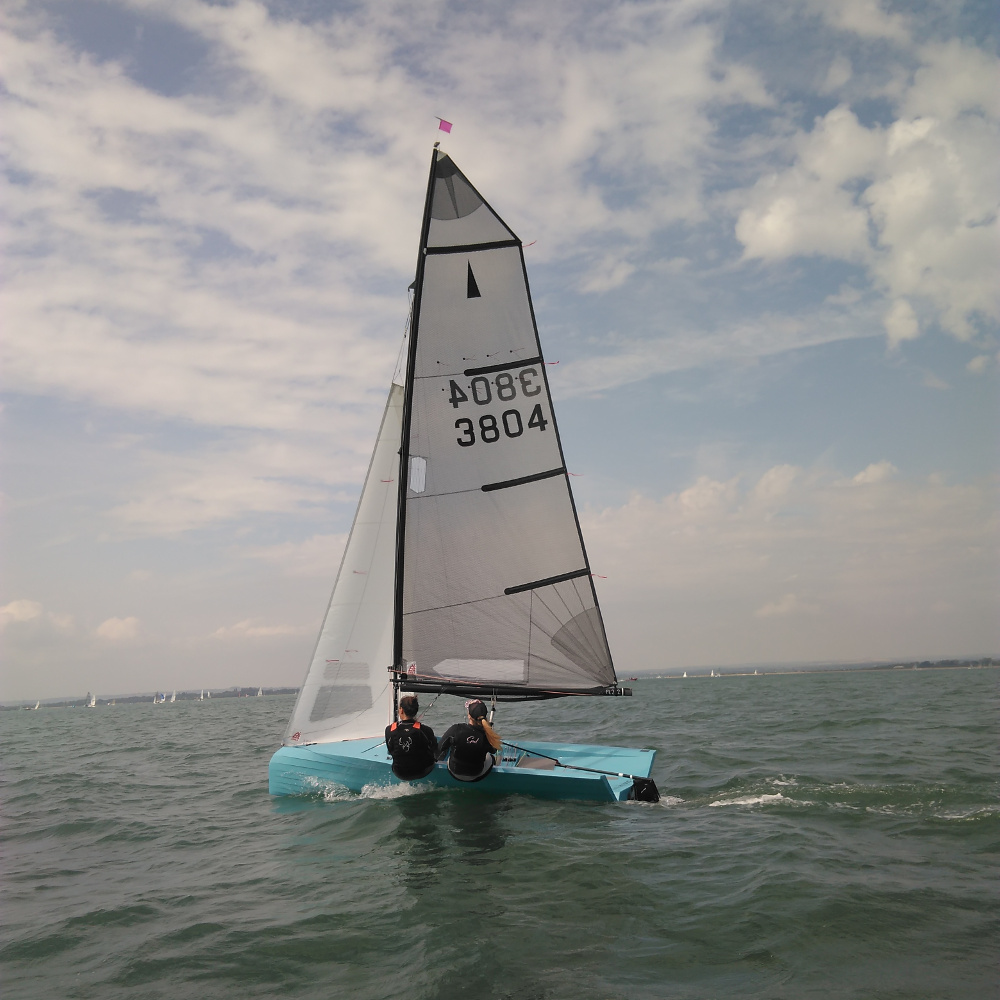 Take a closer look at the Rockatross in this walk-around video with Team Allen sailor Stuart Bithell, boat owner Charlotte Fildes and SailJuice's Andy Rice.
We are also pleased to announce the winner of our "Guess the number of fittings" competition we ran over the weekend of the RYA Dinghy Show in which you could win £300 worth of hardware just by guessing the number of fittings on the Rockatross Merlin Rocket we had on display.
The winner is Jude Perrot, with the closest guess of 411 Allen fittings.
The correct number was in fact 420!
Thank you to all who entered and congratulations to Jude, who will now be able to pimp her Byte or Wayfarer with plenty of Allen kit!
Win a £300 Allen voucher at the 2020 Dinghy Show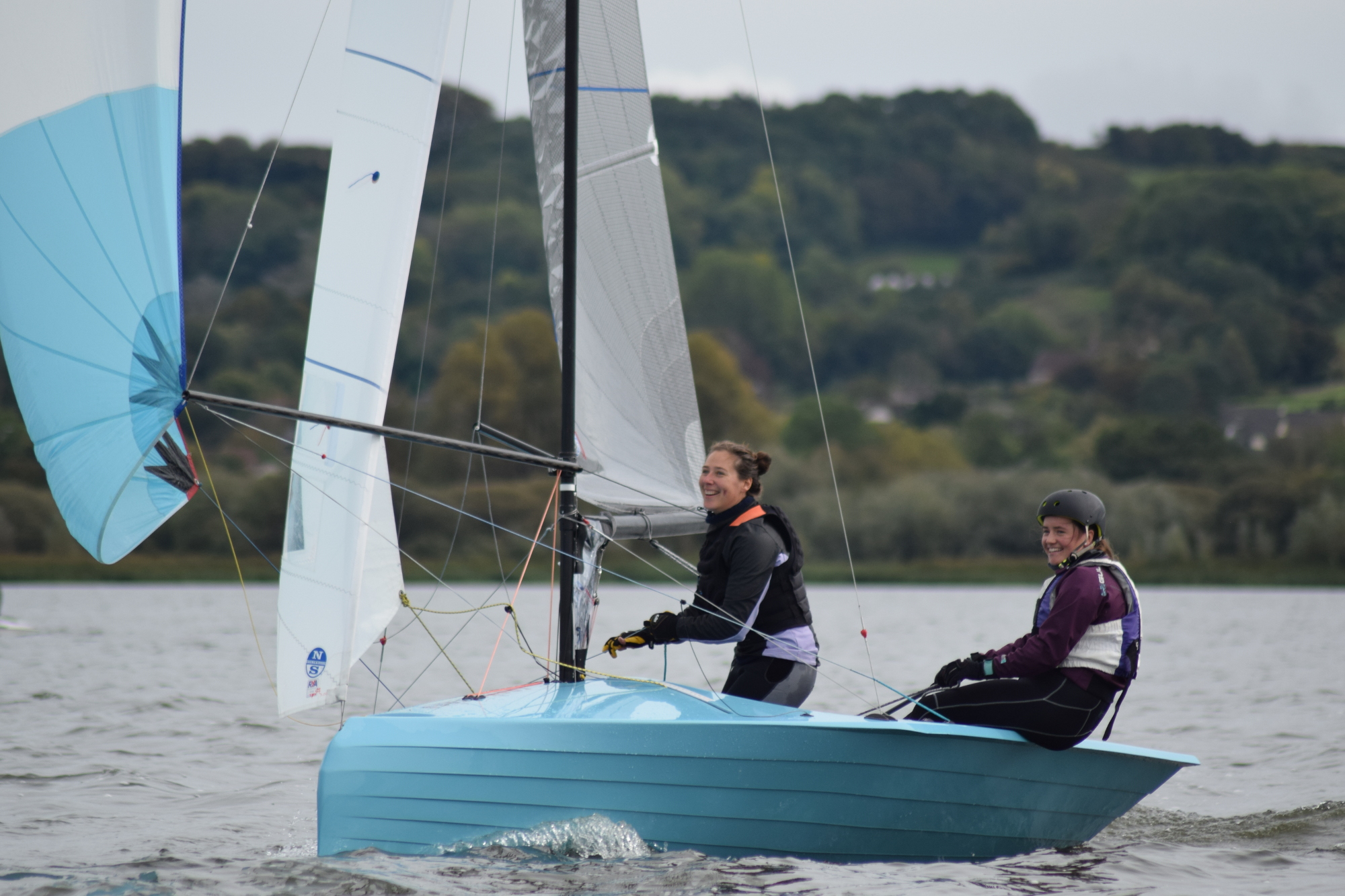 We will once again be exhibiting at the RYA Dinghy Show 29th Feb – 1st March, Alexandra Palace, London. Situated on stand B34 in The Great Hall, we will be hosting a bunch of exciting launches, competitions and showcasing a range of new and existing products.
On the Allen stand will be the fully Allen fitted and very exciting looking "Rockatross" Merlin Rocket built by Hipkin Boats. Running in conjunction with the launch of the Rockatross will be a competition where sailors can guess the number of Allen fittings being used onboard the boat. The sailor who gets the closest guess will win £300 worth of Allen retail vouchers and some Albatross merchandise. Make sure to come by the Allen stand over the weekend to find out more.
Other events taking place at B34 include the launch of the Allen Endurance Series 2020, Team Allen meet and greets and the 2019 prize giving for the AES winners.
Some of the Team Allen members floating around the stand include;
Dylan Fletcher – 49er British Olympic representative, 49er World Champion, GBR Sail GP Helm, UK Moth National Champion.
Stuart Bithell – 49er British Olympic representative, 49er World Champion, GBR Sail GP flight controller, 2012 Silver Medallist 470.
Charlotte Dobson – 49erFX British Olympic representative.
Saskia Tidey – 49erFX British Olympic representative.
Megan Pascoe – 2.4mR 2019 World Champion.
Chris Taylor – Youth Americas Cup winner. 49er BST.
Billy Vennis-Ozanne – 29er National Champion, RS 800 National Champion, 49er BST.
More than just hardware manufactures.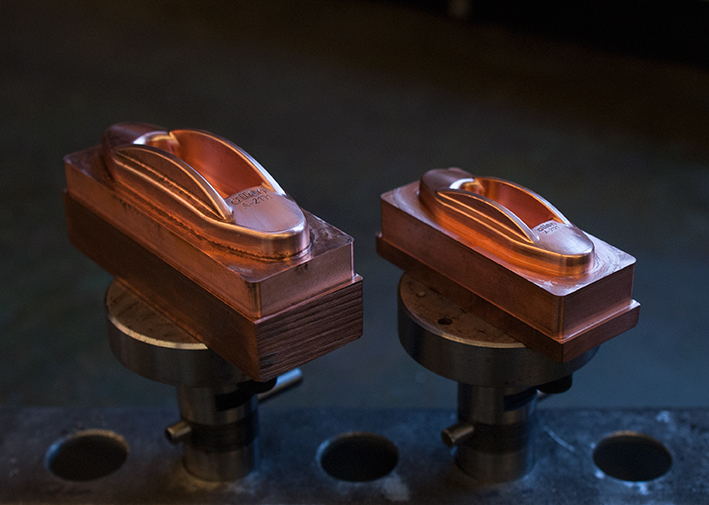 Here at Allen, we are much more than just marine hardware specialists. We are engineering experts who work with a wide variety of companies in different sectors, such as; medical equipment, automotive parts, window manufacturing, public and defence sector, theatre, advertising, aviation and much more.
We can work with such a wide variety of clients due to our multiplicity of in-house resources. Which includes our close-knit team of engineers and designers who can work to deliver premium solutions for custom or mass-production jobs. Allen is also an ISO9001 accredited business, which means we are capable of mass manufacturing high-quality products as well as ensuring a high level of craftsmanship is carried out for custom items.
"The marine sector, from small leisure boatbuilders to large commercial marine engineers all now face the same issue when outsourcing. We are all in the same boat," explains Liz Adams, Managing Director of Allen. "Sourcing from anywhere outside the UK now carries a higher level of risk to business continuity than it did before 1st February. Sourcing from multiple suppliers carries the risk they are buying in materials from abroad. The only way to de-risk is to use UK suppliers who, in turn, source from UK suppliers. If you want to see how it should be done, we have produced a video showing how our latest block, the A2060Tii has been designed and manufactured entirely using services we have in-house."
As a British family-owned business, we ensure 100% of our products are designed, manufactured and assembled in-house at our factory in Essex. All our materials, where possible, are sourced from within the UK. We also guarantee a competitive and fair price for any job we undertake.
To find out more about what we do watch the following video, which showcases our start to finish development and production of our new 60mm Dynamic Tii Block. Below you can also read some case study's about jobs undertaken for some World-class boat builders.
If you have any custom requirements, big or small, marine or non-marine, don't hesitate to get in touch to see how Allen can solve your problems.
Allen Sales Team – Sales@allenbrothers.co.uk – 01621 774689
Allen in house resources
Design & CAD modelling – Using advanced PTC Creo CAD software the Allen design team can quickly develop new ideas and designs into computer models, which can be structurally assessed with their Ansys computer simulated stress analysis software. Prototype models can be seen within hours using the Dimension 3D part printer.
Toolmaking – Finished designs are seamlessly progressed through the tool making stages using the parametric features of PTC Creo tool design and NC machining software. The toolmakers can produce single or multi-impression tools for injection moulding, sheet metal pierce and blank tools, secondary operation form tools, assembly jigs and fixtures.
Component parts – The factory is equipped to manufacture a diverse range of parts and can be particularly flexible in the production of short-run specialist parts, and low to medium volume quantities.
CNC injection moulding – We are experts in the use of advanced engineering polymers and composites such as carbon fibre filled acetals and nylons.
CNC turned parts – 5 axis sliding head lathes produce high precision parts in all materials.
CNC sheet metal forming – Presses produce pierced and blanked parts, with secondary forming.
CNC milled parts – Two HAAS 3-axis vertical milling centres allow us to make precision milled parts in a huge range of material.
Pressure die casting – Included in-house we have the facilities to die-cast aluminium designs using a hot-chamber die cast machine.
Aluminium gravity cast parts – can also be cast in our onsite foundry.
Fabrication – Our versatile and skilled workforce can provide fully assembled products, using a range of techniques such as welding, drilling, riveting, threaded fasteners, adhesives, pad-printing and packing.
Bloody Mary Champions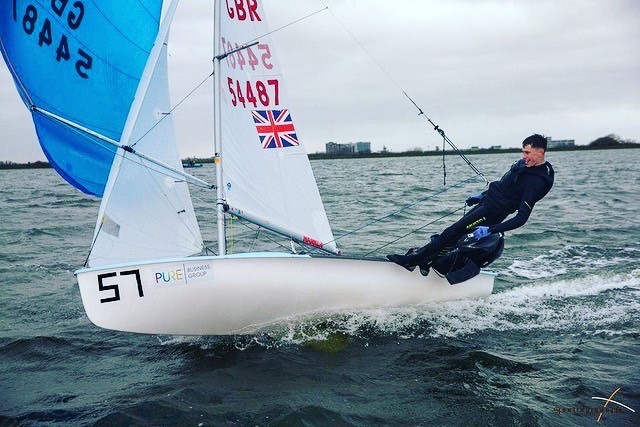 A huge congratulations to Team Allen's Dylan McPherson Sailing & Jack Lewis for winning the Bloody Mary!
The Bloody Mary is a huge pursuit race, this year with almost 300 boats entered. Dylan and Jack took the win after an awesomely windy event!
Dylan commented – "Jack and I had an amazing time last Saturday at the 2020 SailJuice Winter Series Bloody Mary pursuit race at Queen Mary Sailing Club! There were 288 top boats sailing at the regatta with a maximum of 30 knots breeze across the lake with the occasional drop of wind at times, perfect for our 420 in a pursuit race! We managed to finish 10 minutes in front of the boat in second place which was crazy, and we are so happy with our performance considering the difficulty of the event in such challenging conditions!"
Allen Endurance Series Wrap Up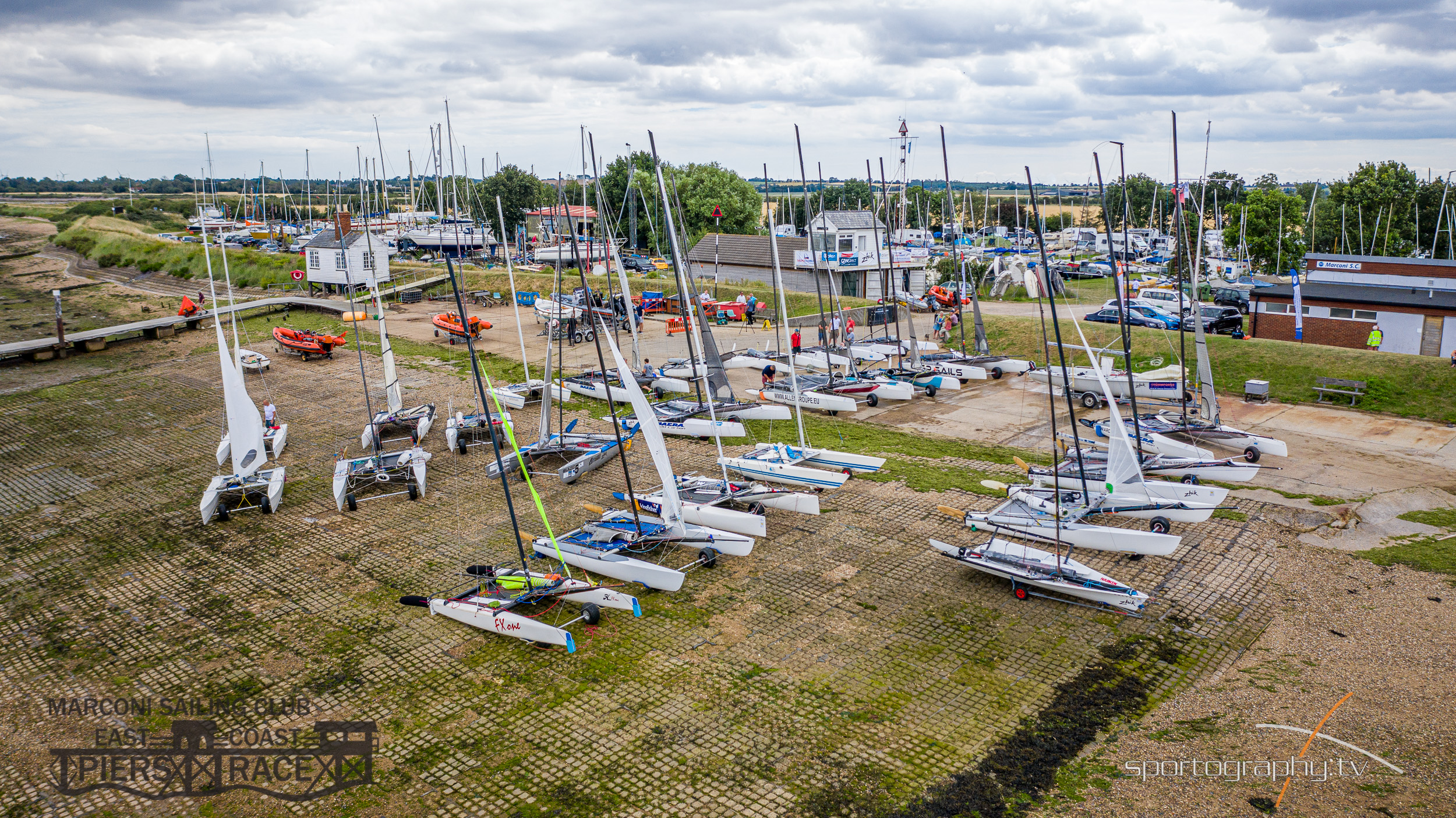 The second edition of the Allen Endurance Series (AES) wrapped up at the IOS Round Sheppey Race on the weekend of the 31st/1st September. The series which included a total of 150 different entries over the 4 events was again dominated by F18 sailors, with the high-performance catamaran claiming all 3 of the top overall podium spots for the second year running.
This year the AES showcased a wide range of conditions with each of the four long distance events experiencing varying wind speeds and sea states, ensuring each entrant got a good test of their sailing skills. Despite this, Simon Northrop of Minnis Bay managed to win two of the four events and after including one discard also takes the overall series win by just 4 points. Therefore, claiming a total of £700 worth of Allen vouchers.
Simon commented "We are pleased to have won the AES this year after finishing runners up in the first year. The series tests every skill from endurance to navigation and everything in between. We had some fantastic racing with the other competitors and we were hoping to take the Sheppey race to add to the other two wins in the series, but, we decided to sail over from Whitstable instead of trailing the boat and this was a bad call as we arrived late due to a light head wind and started 22 minutes late! We still managed a 6th overall, just 15 minutes behind the first boat, and we had a great blast chasing everyone down. The Sheppey race was the highlight of the series for me, despite this, as I last did this race in a Condor 30 years ago and it was great to come back again!
Thanks to Allen, Sail Racer and everyone else involved in the series, it's really great to have an overall title to race for all season and I look forward to competing again in 2020."
2nd AES overall place goes to Tim Neal, who claims a £200 Voucher and 3rd place along with a £100 voucher, goes to Nick Barnes.
The Allen Endurance Series will carry on into its 3rd season for 2020 and will consist of the following events
| | | | |
| --- | --- | --- | --- |
| Whitstable Forts Race | 23/05/2020 | 24/05/2020 | Whitstable YC |
| Solent Forts Race | 13/06/2020 | 14/06/2020 | Hayling Ferry SC |
| East Coast Piers Race | 27/06/2020 | 28/06/2020 | Marconi SC |
| Round Sheppey Race | 05/09/2020 | 06/09/2020 | IOS SC |
More details of the 2020 series will follow on the Allen Endurance Series website and Facebook page.
Click here for the overall series results.
Top 10 Overall
| | | | | | | | | |
| --- | --- | --- | --- | --- | --- | --- | --- | --- |
| | Sailor | | Boat | Whitstable | Hayling | ECPR | Sheppey | Nett |
| 1 | SIMON NORTHROP | Minnis Bay | F18 | 4 | 1 | 1 | 6 | 6 |
| 2 | TIM NEAL | | F18 | 7 | 2 | 151 | 1 | 10 |
| 3 | NICK BARNES | Brightlingsea Sailing Club | F18 | 11 | 4 | 4 | 7 | 15 |
| 4 | KEVIN DUTCH | Seasalter sailing club | Tornado | 15 | 151 | 12 | 3 | 30 |
| 5 | GRANT PIGGOTT | Weston SC | Nacra F20 Carbon | 9 | 3 | 26 | 151 | 38 |
| 6 | WILL SUNNUCKS | | Vampire | 2 | 6 | 33 | 151 | 41 |
| 7 | CHRIS KING | Weston SC | Nacra F20 Carbon | 12 | 9 | 24 | 151 | 45 |
| 8 | MARK ROBSON | UKIDA | Dart 18 | 10 | 151 | 39 | 38 | 87 |
| 9 | NICK ELMORE | Thorpe Bay Yacht Club | Nacra F20 Carbon | 3 | 151 | 7 | 151 | 161 |
| 10 | GHISLAIN MELAINE | | F18 | 18 | 5 | 151 | 151 | 174 |
"More Grip, Less Slip" With New Wave Ratchet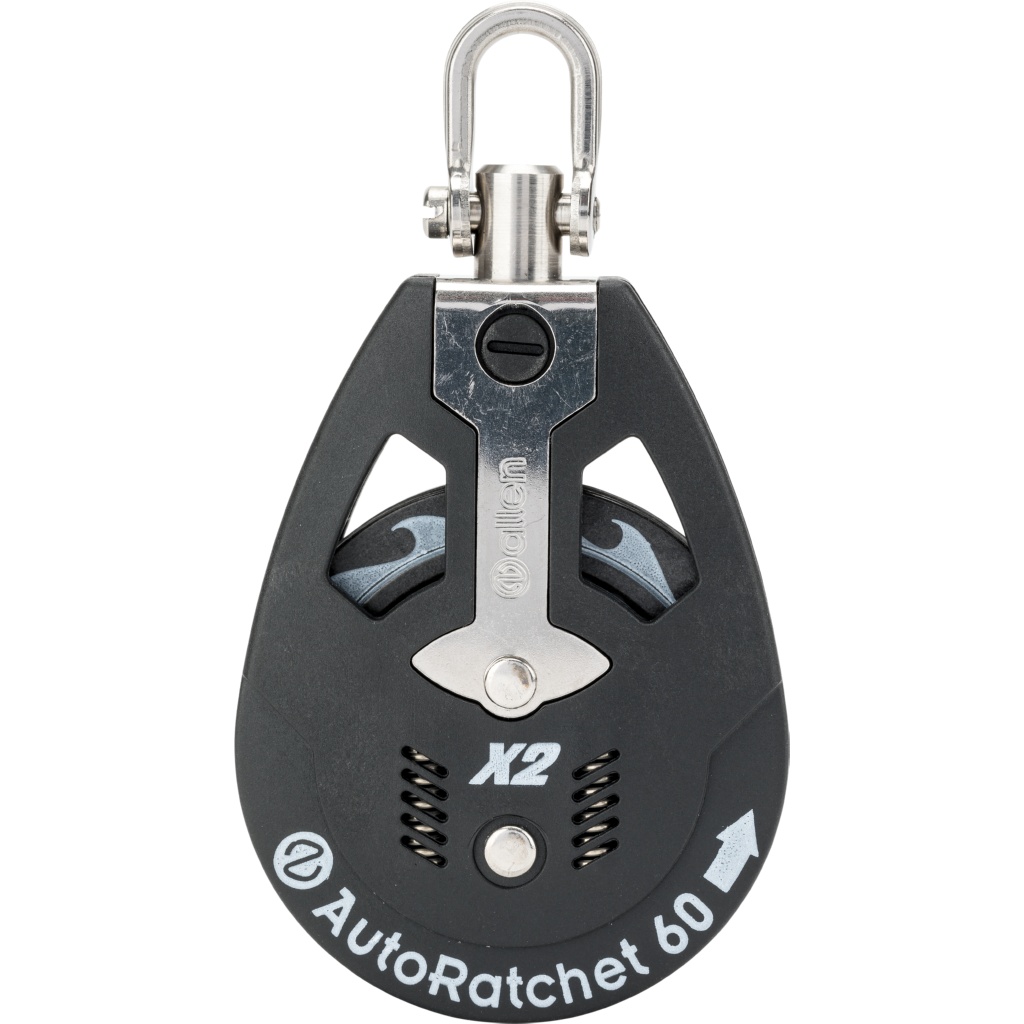 Introducing an additional option for our range of ratchet blocks, dubbed the Wave Ratchet, which will offer between 20 to 40%* more grip without adding any additional wear to the rope. 
Ratchet blocks are a very important part of performance sailing and can give the sailor a huge reduction in fatigue, when used appropriately. The ratchet block works by increasing friction to the rope that is being trimmed. The more friction a ratchet block adds to the system, the easier it is for the sailor to hold onto higher loads.
But, by adding more friction to a system the rope ends up taking the brunt of the punishment and will wear out more quickly. Fine, if you're a professional sailor and receive monthly care packages of rope.
The most effective way to increase friction is to add sharp edges to the ratchet sheave, but this quickly deteriorates and wears away the rope. So, after working alongside leading rope manufacturers the Allen design team came up with a simple solution which improves grip without chewing away at your expensive rope.
The Wave Ratchet sheave has an offset V style grip, made from a hard-wearing recycled plastic nylon, which does not have sharp edges that will eat into the rope. Instead, by adjusting the V formation in the sheave to be slightly offset, the ratchet now grips the rope at additional points around the sheave, resulting in more grip. However, the new Wave Ratchet not only improves grip but as a result of the design it also allows for a less 'jumpy' feel when easing the sheets.
We will be offering the new Wave sheave in both the 60mm Pro-Ratchet and X2 AutoRatchet blocks.
Details
 A2160WAVE – 60mm Pro-Ratchet with Wave Sheave – 1000Kg Breaking Load
A2360WAVE – 60mm X2 AutoRatchet with Wave Sheave – 1000Kg Breaking Load – 10Kg Trigger Load.
*Grip will vary depending on the type of rope in use with the wave sheave.
Below – Standard sheave design vs Wave sheave design.