420 Class Association Development Programme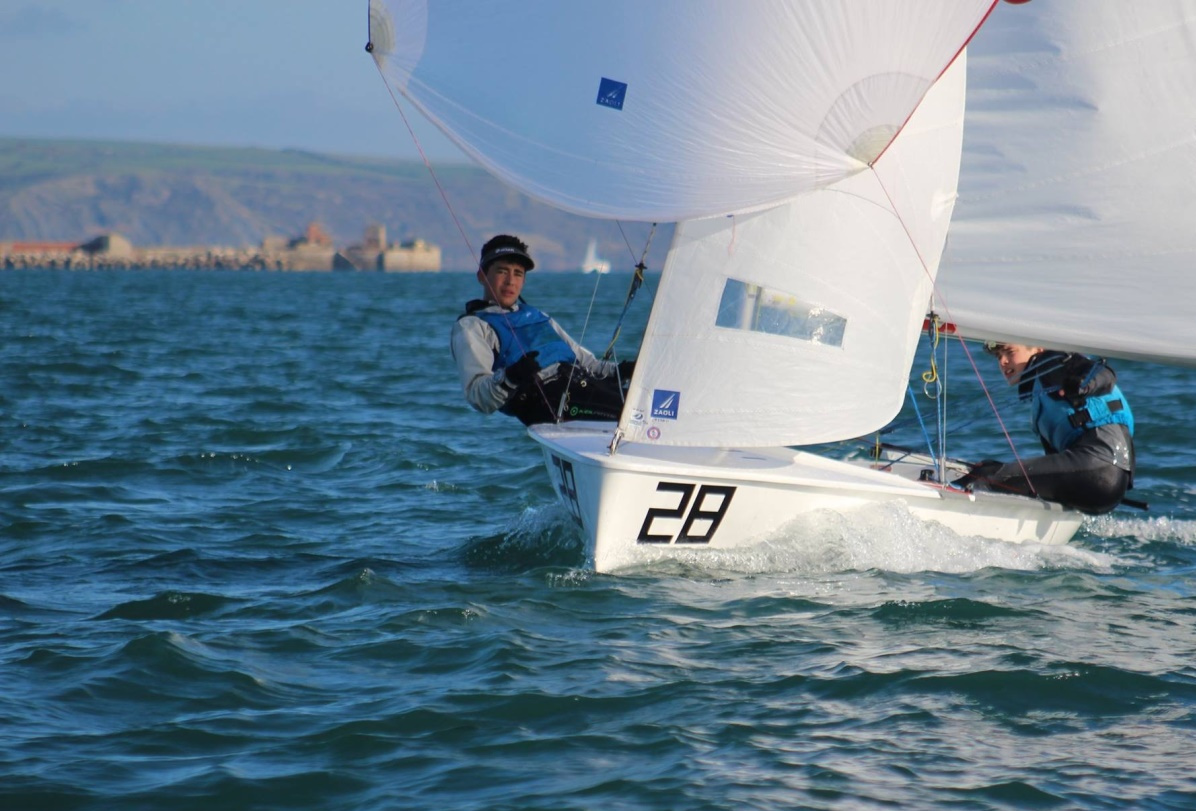 We have been supporting the International 420 Class Association development programme by proving new hardware to the boats that need it most!
The aim of the clinics is to share knowledge and coaching techniques, to both coaches and sailors from all youth classes, to help grow a well-informed sailing progression.
Find out more about the project here – http://www.420sailing.org/…/2019-420-class-development-prog…
NEW PLAIN BEARING RANGE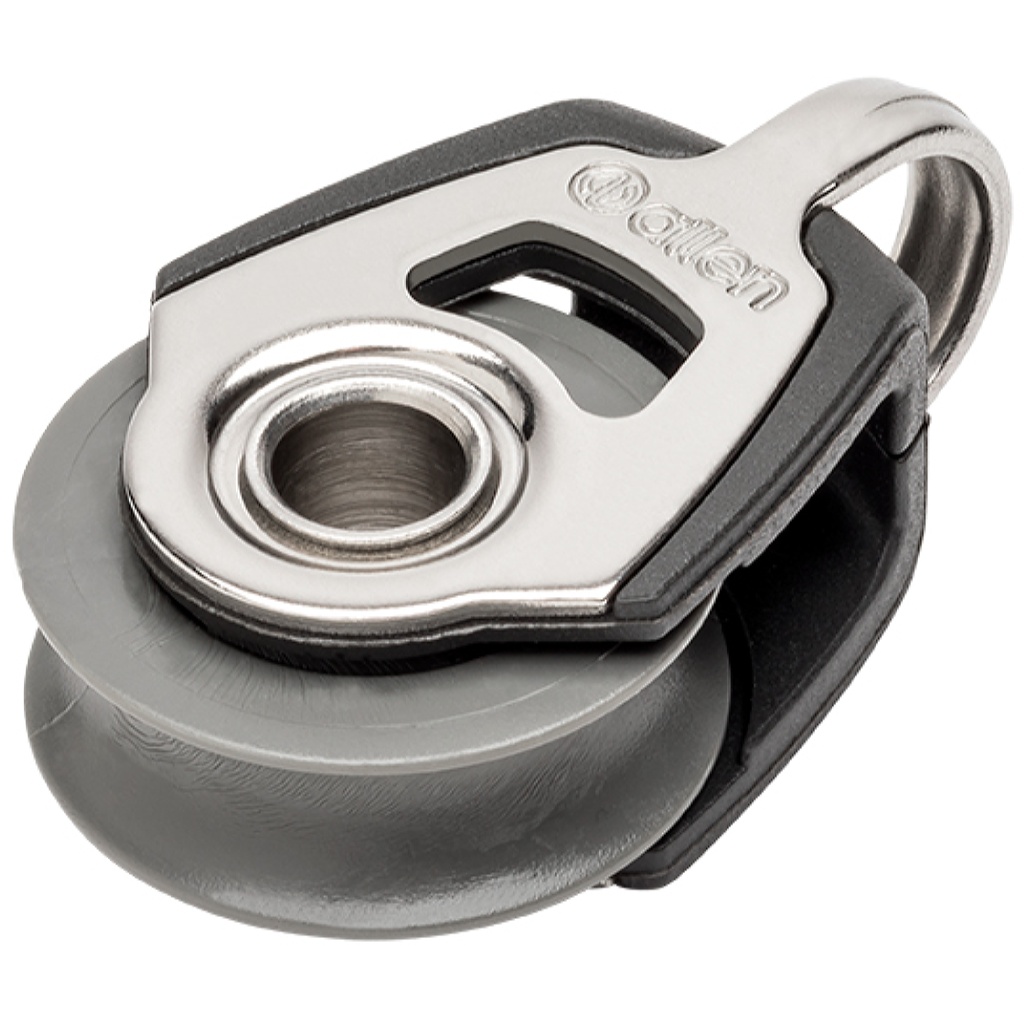 We are pleased to announce a new range of plain bearing blocks, using modern design, materials and state of the art manufacturing to ensure a more eco-friendly product, delivering enhanced performance.
The new range will be made using 100% recycled plastics as well as using 20% less material than the previous version. Using the outer cheek and strap from the 20 & 30mm dynamic range allows us to manufacture the new range of plain bearing blocks more efficiently. This will help to reduce the long-term impact of plastics and un-recyclable materials on the environment.
The new range of plain bearing blocks will also feature a grey sheave to differentiate them from the existing dynamic range, which has black sheaves.
Plain bearing blocks offer great static loading capabilities at a low weight and cost. This makes them perfect for take-up systems or applications that don't require high dynamic performance.
More variations will become available in the coming months.
Click on the links below to see the complete specifications.
OTHER NEW PRODUCTS
Snatch Block With Additional Sheave
The A1375-S Snatch Block features the same dynamic bearing technology as our 40mm dynamic block range. With an easy to use mechanism for opening and closing the cheeks and the addition of the small sheave between the opening point. It makes for a perfect choice for spinnaker sheet tweakers that need an additional purchase.
The pivoting mast step is designed for dinghies or small keelboats that have easily adjustable rigging whilst sailing. By allowing the mast heel to pivot it reduces loading points in the deck of the boat and spreads the forces more evenly. Having a pivoting mast step also allows for a consistent mast bend profile resulting in more accurate rig setup.
Ben Purrier finished 3rd at the Topper NS5 racing at Carsington.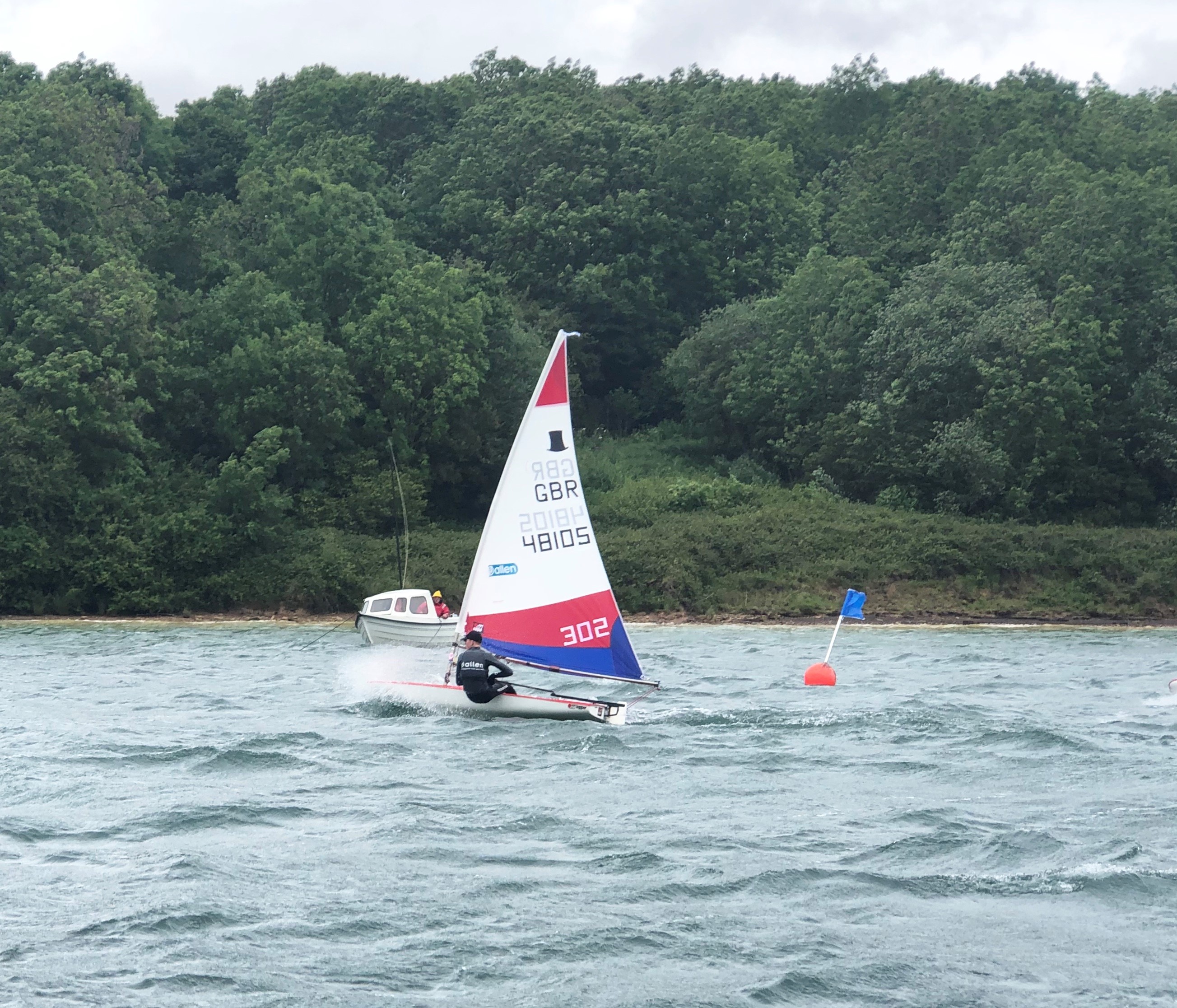 Team Allen's Ben Purrier finished 3rd at the Topper NS5 racing at Carsington.
Bens review;
"Very windy on the first day hitting 30 knots in the gusts, I was working really hard to fight my way to the front of the fleet, and was rewarded with 3 wins out of three.
Finishing day 1 leading the fleet was a brilliant feeling but I was too tired after working so hard in the heavy winds to really enjoy it! It was straight to bed ready for day 2.
Sunday was a completely different day, with light and shifty winds. The lulls we saw made it feel like snakes and ladders, and being on the right side of the course when the wind filled gave big gains. I maintained consistent top 10 results and finished the event 3rd overall (where just a few points separated the top 6). It was good to be on the podium at the end of this great event with the biggest range of conditions we could have raced in."
Allen continues Blaze Nationals sponsorship

For a second year running Allen will be supporting the Blaze Nationals which are taking place at Brixham Yacht Club on the 7th to 9th June.
The class, which regularly gets 40+ at its nationals looks like they are set for another bumper year with 42 competitors already entered. Some competitors will be coming from as far as Essex and the West Midlands for an exciting, long weekend of racing, in the well know sailing area of Torbay.
Ben Harden, marketing assistant at Allen and a keen Blaze sailor, commented "The Blaze is a great class to get involved in. The boat is relatively simple to set up and sail, but tricky to get the peak performance from. Ive got one of the older boats in the fleet, but with a few hardware upgrades from Allen and a new sail, the boat goes just as well as some of the newer ones!"
Allen has kindly provided plenty of vouchers and other goodies for overall winners of the event as well as prizes for the Fire and Halo Fleets. The Fire and Halo are additional sail choices giving lighter or heavier sailors a chance to get involved in racing if the conditions don't suit their body weight.
Allen manufactures performance sailing equipment from its headquarters in Essex, UK which it exports around the world. The company has a 60 year heritage and has a reputation for innovation by incorporating feedback and development from its sponsored sailors into its products.
For more info on Allen visit www.allenbrothers.co.uk or https://www.facebook.com/AllenBrothersSailing/
Joey Taylor/ Terry Hacker – RS Feva National Champions 2019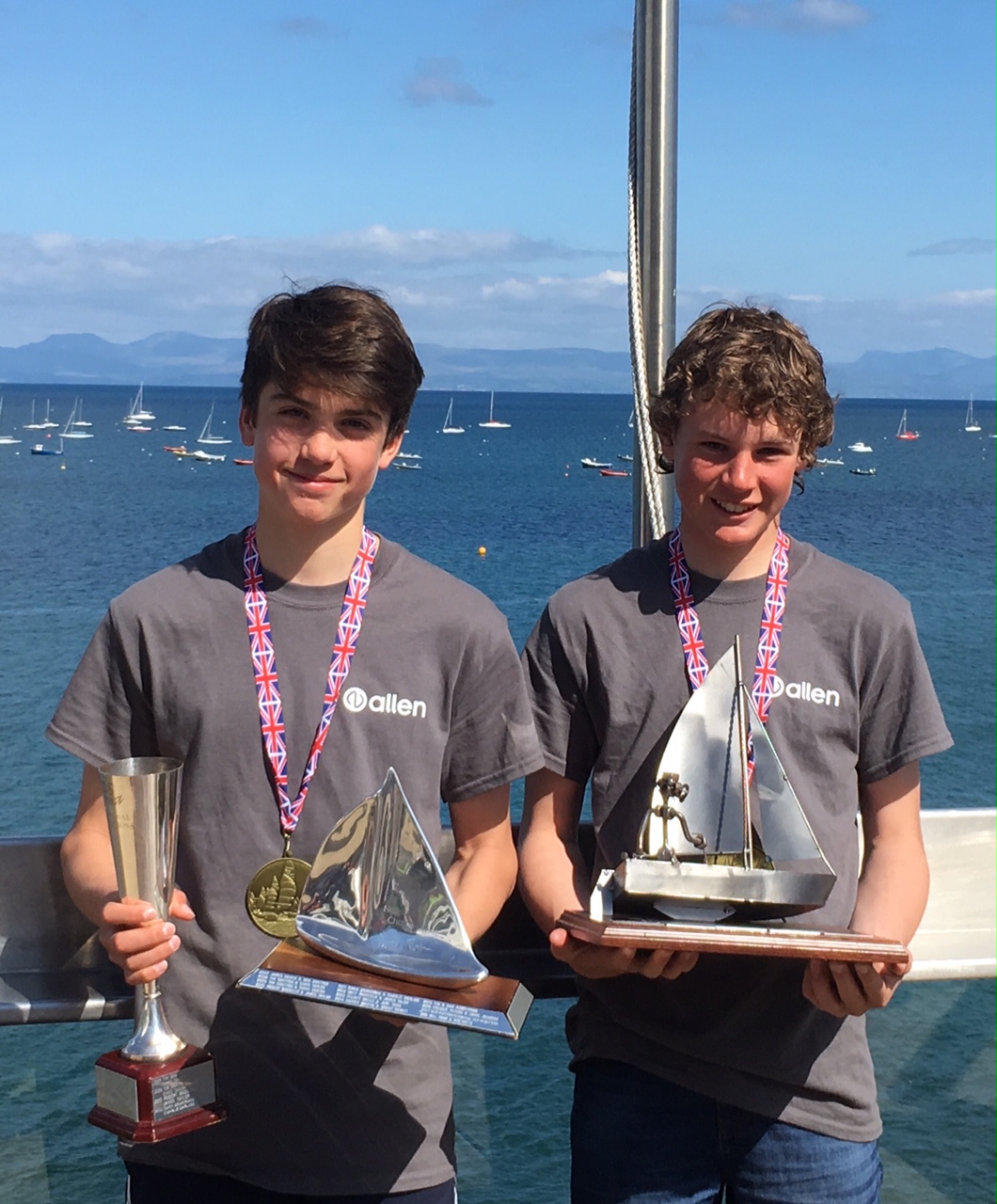 A summary of the RS Feva Nationals by Team Allen sailors and recently crowned RS Feva National Champions. Joey and Terry. 
The RS Feva fleet headed to South Caernarvonshire Yacht Club, Abersoch, for their 2019 National Championships.  With a forecast of building winds through the 4 days of the regatta, Saturday morning was all about boat preparation and getting our heads in the right place for 4 days of the challenging racing the venue is known for.
We launched late morning with the aim of getting 3 races in on the day.  The winds were lighter and shiftier than expected, with a little bit of chop but no large swell.  With the 94 boat fleet split into 2 flights we were in the first start and headed right up the first beat rounding the windward mark in about 10th.  After a lot of place changing, both up and down, we had a strong second beat ensuring we started the regatta with a safe 8th position.  For the second and third races the fleet was getting more aggressive on the start line, we managed to avoid any black flags and posted a 7th and 4th to finish the day comfortably placed in 7th overall.
Day 2 dawned and the predicted wind had arrived.  Start time was earlier and the beach was busy with sailors ensuring their boats were properly set up for a tough days racing.  On the water the chop had increased with a 15kt to 20kt steady North Westerly providing some testing conditions.  We set our stall out early with a great pin end start in the first race, getting to the windward mark in 2nd before taking the lead on the first downwind.  Once ahead we increased our lead to the finish to get our first bullet of the championship.  Race 2 followed a similar pattern, but we were caught out by the wind dropping on the final run allowing the boat behind to ride a gust past us to the finish, with us a close 2nd.  The wind dropped further for race 3, although the odd big gust was still around to keep the fleet on its toes.  After another good start we led all the way to the last mark, just losing out with a poor rounding to finish 2nd.  These were the final races of the qualification series and posting a 1,2,2 for the day was enough to go into gold fleet leading the championship.
The following morning the nerves were beginning to show as we prepared to launch wearing the gold championship leaders race bibs.  This was probably the most pressure I have felt at an event, knowing that all the other teams would be looking for us and wanting the no 1 spot for themselves.  Our nerves were temporarily calmed after another good pin end start in the first race, unfortunately after tacking to cross the fleet we capsized and found ourselves back in about 30th at the windward mark.  At this point we felt we had nothing to lose and with great boat speed both down and upwind we clawed ourselves back to 10th at the finish.  We knew we needed a good result in the next race if we were going to be in contention for the overall win, and after winning the pin end again we made no mistakes posting a bullet by some distance.  We carried this form into the last race of the day finishing 2nd leaving us 1st overall overnight with a discard still to come.
Waking up on the final day the nerves were in full flight as we were coming to terms with having the opportunity to win the event.  Our Squiddies coaches were great in calming us down before racing and we began to feel a lot calmer once we launched.  Conditions were even windier than previous days but, with the waves, were great fun and really suited our style of sailing.  Our biggest concerns were black flags, protests and gear failure but we kept ourselves out of trouble, the boat stayed strong (thank you Allen for providing the fittings) and we put our nerves behind us to close out the championship with a 1,1,1 scoreline for the day.
Overall, we really enjoyed the regatta and the SCYC were fantastic hosts.  Terry and I worked really well together as a team and this definitely contributed to our win.  Next event for us is the Inlands at Rutland at the end of June before the Worlds in Italy in July.
Check out the RS Feva rigging guide by 2018 World Champion and Team Allen sailor Ben Hutton-Penman here.
Allen to support Finn World Masters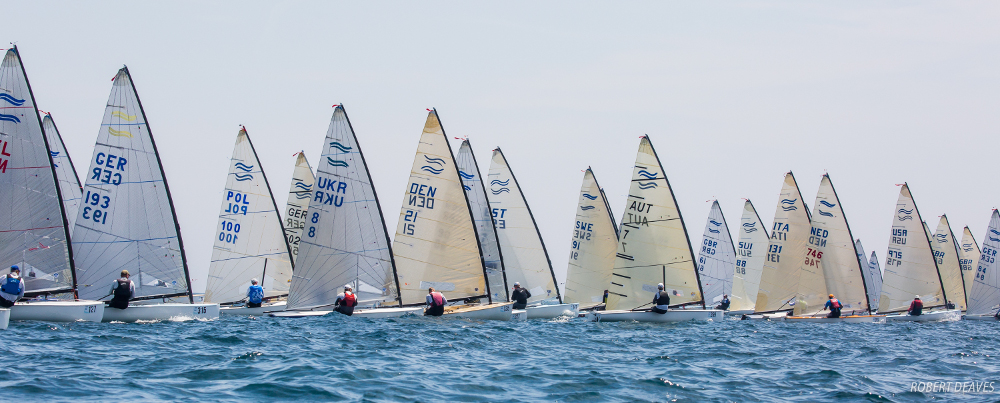 Allen Brothers is pleased to announce its sponsorship of the 2019 Finn World Masters, hosted by the Royal Danish Yacht Club in Copenhagen, Skovshoved, between the 7th and 14th June.
The Finn World Masters is a prestigious event which has been ongoing since 1970. Open to sailors above the age of 40, it is expected that around 250 Finn's will descend upon this idyllic Danish port for the 2019 edition. The fleet will be split into different age categories: Master (40-49), Grand Master (50-59), Grand Grand Master (60-69), Legend (70 – 79) and Super Legend (80+). Whilst there is a wide range of ages attending the event, there will remain one thing in common, the love for Finn sailing in a friendly but competitive fleet.
Liz Adams, Managing Director of Allen Brothers, commented "The Finn has a huge international following, and although its now been dropped from the Olympics, I doubt that will ever change! Its great to be part of such a huge event and rather than awarding those at the front of the fleet, who no doubt have won their fair share over the years! We will be rewarding the competitors who finish bang in the middle of each race."
Allen Brothers is awarding a very impressive haul of prizes for sailors finishing exactly middle of the fleet in every race. With a total of 56 potential winners, there is certainly going to be some happy faces once the week is through.
Allen Brothers have had a long relationship with the class, working closely with some of the leading class manufacturers they have designed and produced many of the custom hull fittings, booms, tillers etc. All of Allen Brothers hardware is designed, fabricated and distributed from its factory in Essex, UK. The company ensures all products are vigorously tested by its elite team of Olympic squad sailors. The company ensures race leading equipment by developing on the sailor's feedback.
Allen Endurance Series Round 1 – Whitstable Forts Race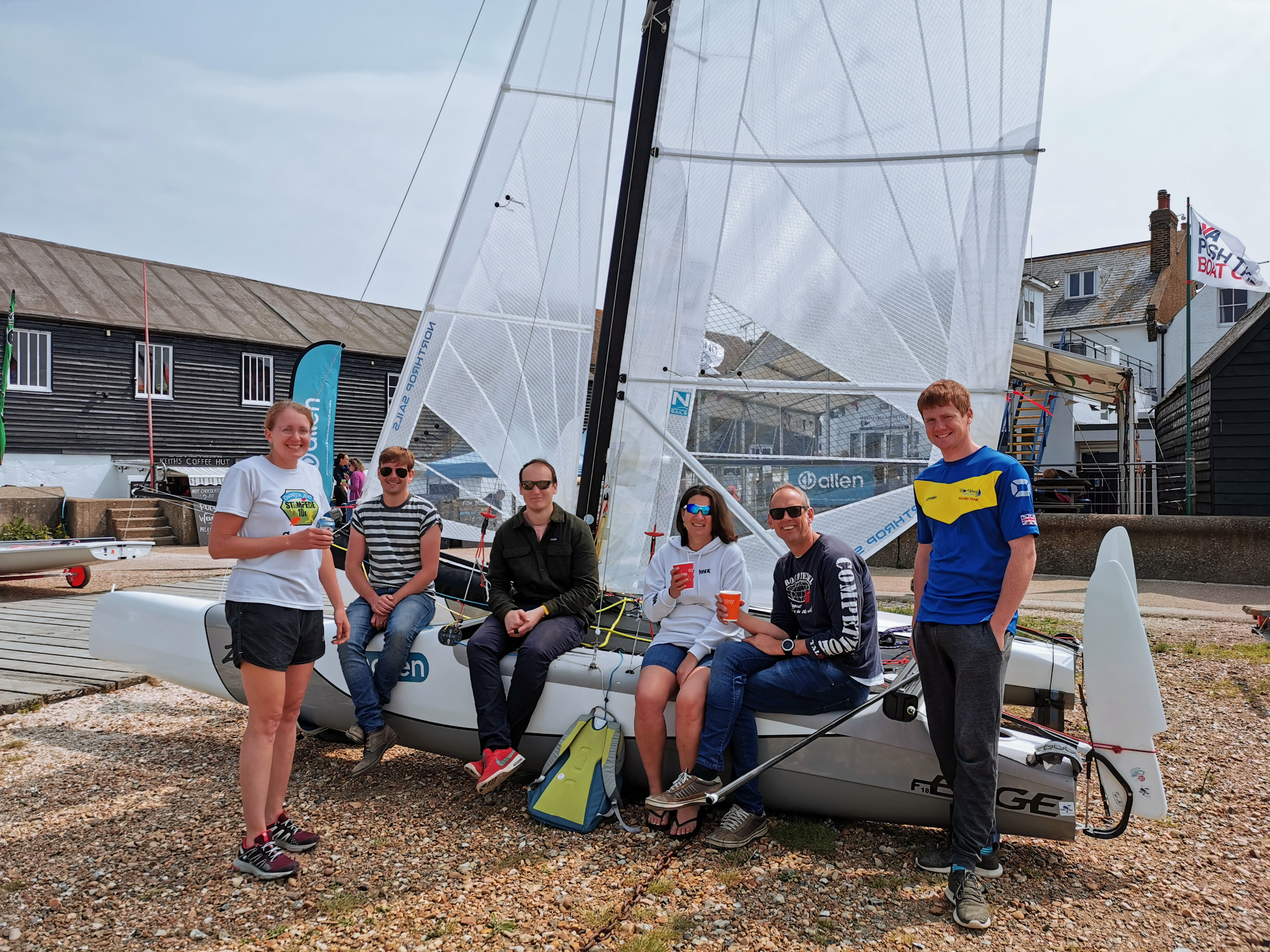 The weather for the weekend of the 18th/19th of May was forecast to be very light but that didn't stop 28 fast catamaran and monohull dinghies from entering the first round of the Allen Endurance Series at Whitstable Yacht Club.
Whitstable Yacht Club, which is located on the South side of the Thames Estuary in a lovely fishing town with a fantastic sailing area, each year hosts the Whitstable Forts Race. A race out to the Maunsell Forts and back. The race also includes other points of interest around the coastline such as Herne Bay Pier.
Most of the competitors arrived Friday afternoon or early Saturday morning to rig and ready their race machines. Racing on Saturday was not scheduled to start until the relaxed time of 2PM giving everyone plenty of time to tinker and fill up on bacon rolls. The wind slowly filled in thanks to a sea breeze and racing soon got underway on a large windward leeward course set not too far from the shore.
Thanks to the sea breeze there was plenty of wind for some of the foiling boats to get up and go. With club racing also taking place alongside the forts shake down race there was plenty of action to watch out on the water! When Saturday's racing was done, with some competitors glad for the shakedown race due to breakages, it was into the bar to await the result whilst making the most of the free pints and a BBQ put on by the club. Kyle Stoneham and Josy O'Brian (Vampire) took a convincing win with a corrected 25-minute lead to second place Grant Piggot and Simon Farren (F18).
Sunday morning looked a lot like most of the sailors who had been out in Whitstable the night before, gloomy and grey. After a short briefing explaining the days format and rules for taking part, paying special attention to tallying on and off (we wont name names), it was soon time to launch and head out to the start area with a steady 6 or 7knot North Easterly wind. The Fleet got away first time and headed North off the start out into the flooding tide. William Sunnucks/ Mark Self got to the forts first in their foiling Vampire followed by Kyle Stoneham/ Josy O'Brian in the other foiling Vampire. Not far behind was Nick Elmore/ Andrew Wood in their F20. First F18 (the largest fleet with 10 boats) to round the forts was Simon Northrup/ Caleb Cooper.
After rounding the forts, it was then a long downwind leg back to the start gate where Kyle/Josy managed to take the lead. After crossing through the start gate, the sailors could then head east to Herne Bay Pier. As a separate part of the race, the leg from the start gate to Herne Bay Pier and back classifies as the "Endurance Race" which includes the slower monohulls and single man catamarans. By the time the slower fleets had got half way along the leg back to the start gate the front markers in the fast cats soon went roaring past. By this point the wind was also starting to ease off. After a few more legs, out to some of the channel markers in the estuary, the race committee then decided to call it a day as the wind was looking like disappearing.
After a quick pack down, the race organisers held a prompt prize giving allowing those from further a-field to set off as soon as possible.
The full race is watchable online thanks to tracking supplied by SailRacer. Watch the race here.
The Allen Endurance Series combines 4 already well-established endurance events. The Whitstable Forts Race, Solent Forts Race, East Coast Piers Race and Isle Of Sheppey Round The Island Race. The winner of each event will claim a £100 Allen voucher whilst the top 3 boats in the overall standings after all 4 events will take home an additional £100, £200 and £500 Allen voucher respectively. The next event in the series is the Solent Forts Race taking place on the 8th & 9th June. Head over to allen.sailracer.org to enter online.
Results as follows:
Forts Race – leg from start line to Maunsell Forts and back. Fast Cats only.
1st Kyle Stoneham & Josy O'Brian – Vampire – Corrected Time: 2:22:28
2nd Will Sunnocks & Mark Self – Vampire – Corrected Time: 2:22:28
3rd Tim Neal & Chris Neal – F18 – Corrected Time: 2:26:07
Endurance Race – Herne Bay Pier and back. All fleets.
1st Kyle Stoneham & Josy O'Brian – Vampire – Corrected Time: 1:52:36
2nd Will Sunnocks & Mark Self – Vampire – Corrected Time: 1:54:52
3rd Nick Elmore & Andrew Wood – Nacra 20 – Corrected Time: 2:06:54
Full Endurance Race and Forts Race results below
Endurance Race
| | | | | |
| --- | --- | --- | --- | --- |
| Class | Sail number | Helm | Crew | Corrected Time |
| Vampire | GBR2 | Kyle Stoneham | Josy O'Brien | 1:52:36 |
| Vampire | GBR1 | Will Sunnocks | Mark Self | 1:54:52 |
| Nacra 20 | 167 | Nick Elmore | Andrew Wood | 2:06:54 |
| F18 | GBR522 | Simon Northrup | Caleb Cooper | 2:07:04 |
| A Class | GBR61 | Mick Davidson | 0 | 2:07:06 |
| Blaze | 661 | Ben Harden | 0 | 2:08:10 |
| F18 | GBR1577 | Tim Neal | Chris Neal | 2:09:33 |
| Dart 18 | 7735 | Tony Dod | 0 | 2:14:23 |
| F18 | GBR521 | Grant Piggott | Simon Farren | 2:15:55 |
| Dart 18 | 7962 | Mark Robson | Kerra Pearce | 2:18:33 |
| F18 | GBR514 | Nick Barnes | Neil Baldry | 2:21:16 |
| Nacra 20 | 44 | Chris King | Alasdair Rish | 2:22:49 |
| F18 | GBR503 | Matt Young | Robbie-Jay Barka | 2:27:30 |
| F18 | 1234 | David White | Harry Willett | 2:27:43 |
| Tornado | 435 | Kevin Dutch | David Oakley | 2:28:10 |
| Feva | 4102 | Clara Jones | Amelie Curtis | 2:28:11 |
| F18 | 1421 | Richard Golden | Charles Howting | 2:35:08 |
| F18 | GBR29 | Ghislain Melaine | James Stacey | 2:38:54 |
| F18 | 524 | Tony Stokes | Natasha WilsonT | 2:43:08 |
| Tornado | 400 | Richard Ledger | Paul Moore | 2:44:03 |
| Tornado | 402 | Robert Govier | David Figgis | 2:44:23 |
| Laser Vago XD | 1218 | John Berrington | Fef Griffin | 2:49:05 |
| F18 | 5 | Peter King | Cherri Farren | 3:14:19 |
Forts Race
| | | | | |
| --- | --- | --- | --- | --- |
| Class | Sail number | Helm | Crew | Corrected Time |
| Vampire | GBR2 | Kyle Stoneham | Josy O'Brien | 02:20:24 |
| Vampire | GBR1 | Will Sunnocks | Mark Self | 02:22:28 |
| F18 | GBR1577 | Tim Neal | Chris Neal | 02:26:07 |
| F18 | GBR522 | Simon Northrup | Caleb Cooper | 02:27:43 |
| F18 | GBR521 | Grant Piggott | Simon Farren | 02:30:19 |
| F18 | GBR514 | Nick Barnes | Neil Baldry | 02:30:41 |
| F18 | GBR29 | Ghislain Melaine | James Stacey | 02:32:17 |
| F18 | 1234 | David White | Harry Willett | 02:36:06 |
| Nacra 20 | 167 | Nick Elmore | Andrew Wood | 02:37:17 |
| F18 | GBR503 | Matt Young | Robbie-Jay Barka | 02:37:21 |
| Tornado | 435 | Kevin Dutch | David Oakley | 02:37:55 |
| Tornado | 402 | Robert Govier | David Figgis | 02:46:56 |
| Nacra 20 | 44 | Chris King | Alasdair Rish | 02:48:28 |
| F18 | 524 | Tony Stokes | Natasha WilsonT | 02:55:52 |
| Tornado | 400 | Richard Ledger | Paul Moore | 03:01:16 |
| F18 | 5 | Peter King | Cherri Farren | 03:07:06 |
| F18 | 1421 | Richard Golden | Charles Howting | 03:08:47 |
ALLEN ANNOUNCED AS SUPPORTING SPONSOR FOR 420 WORLDS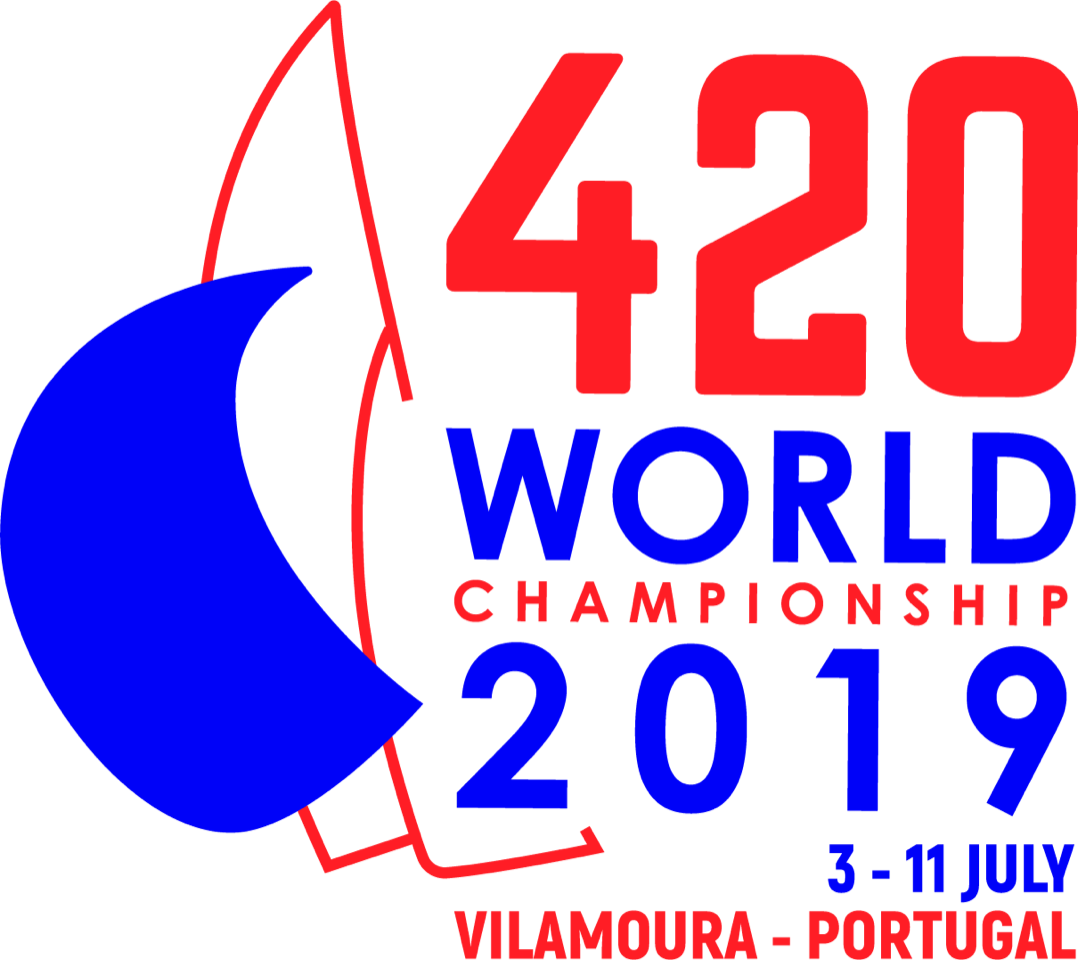 We are pleased to announce our support for the 420 World Championships which is taking place this summer in Vilamoura, Portugal.
Allen will be recognizing the achievements of the podium finishers in each of the Open, Ladies, U17 Open and U17 Women World Championships, with a £300 voucher awarded to the gold medal winning team, £200 to silver and £100 to bronze to purchase boat hardware from www.allenbrothers.co.uk. As well as the voucher prize, the podium teams will also receive an Allen aerovane.
A pop-up shop will be on site throughout the 2019 420 Worlds, run by local stockists and event organisers, Vilamoura Sailing, who will have plenty of Allen hardware in stock for the Championship.
Liz Adams, managing director of Allen Brothers, commented, "We are excited to support the 420 Worlds this year, especially when it is being held in such a great sailing venue. Seeing such a large number of boats entered into the event is really positive and shows that competitive youth sailing is still going strong and we are pleased to be able to support that."
The 2019 420 World Championships is taking place in Vilamoura from 3-11 July 2019. All information on the Championship website: 2019worlds.420sailing.org
About Allen Brothers
Allen Brothers is based in Essex on the east coast of the UK and has been testing, developing and manufacturing its extensive range of sailboat hardware in house over the last 60 years. Allen Brothers designers work closely with the elite Team Allen sailors who help to test and relay feedback about new products. To find out more about Allen Brothers go to www.allenbrothers.co.uk.
Allen selects new recipient for the Allen Academy Optimist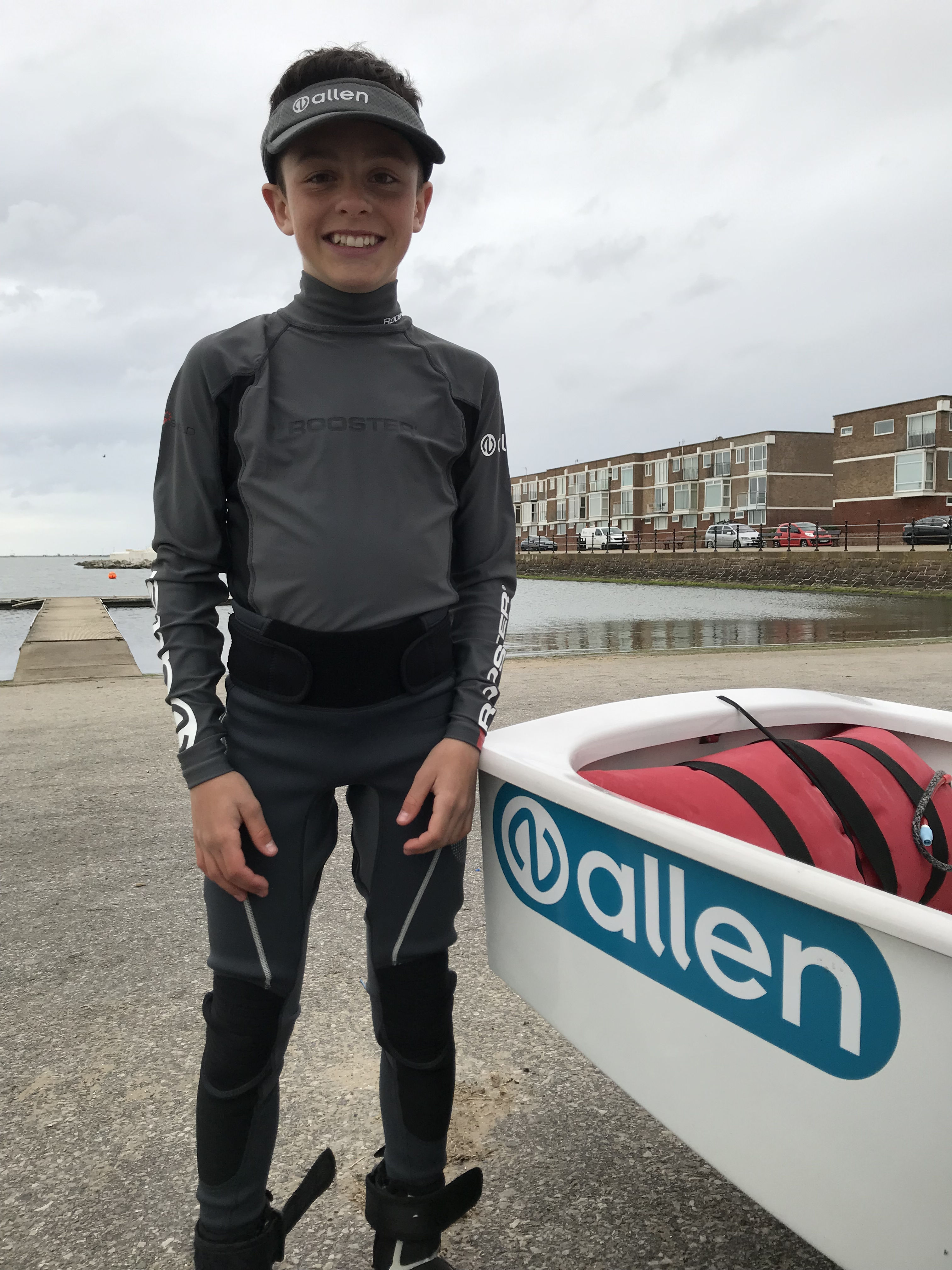 Another sailing season has started and with it the Allen Academy Optimist has also gone to a new home. This year's lucky recipient of the Allen Academy Optimist is Patrick Bromilow of West Kirby Sailing Club.
The Allen Academy Optimist is a concept put together by Allen Brothers with the aim of promoting and helping grow youth sailing. Each year a deserving young sailor is awarded the boat with the hope it will help them take their sailing to the next level. The lucky recipient is awarded the 2016 built Ovington Hull which comes fully re-fitted with brand new Allen hardware as well as a full refit of rope kindly supplied by Marlow Ropes and a new sail this year supplied by One Sails.
When collecting the boat, Patrick aged 12, commented "I was really excited to find out that I was going to get the Allen Oppi for this year. I had seen it at events last year and thought it looked really cool. I can't wait to use the new Allen AutoRatchet with the new Marlow mainsheet and get the boat set up the way I like to sail it. My dad is going to do some splicing on it with the Marlow Rope. I'm also really looking forward to using the new sail One Sails have provided, I've heard its really fast. The first event I will be racing with the new boat will be at the Inland Championships 18/19 May and I'm looking forward to taking it out in a big fleet. I've had a couple of practice days at my club in it and I think it's a quick boat! Thank you, Allen, for giving me the boat to sail this year."
The boat truly is race ready as Managing Director of Allen, Liz Adams, commented "This is the 4th year we have given away the boat and each time it gives me great pleasure that we are able to help support a budding young sailor with this superb racing Optimist, hopefully, giving them the confidence to go on and race to their full potential."
Previous winners of the Allen Academy Optimist include Quinn Edmonds, who has now moved out of Optimists and has had a successful season in the RS Feva and qualified for the RYA RS Feva Junior Squad. Nick Evans, another of the winners, is still sailing his own Optimist and has recently finished 4th overall at the Braassemermeer Easter Regatta (1st Brit).
One Sails has been chosen as the sail supplier of choice to the Optimist this year. The One Sails Optimist sail has won the last 3 World Championships in a row. The team at One Sails have also supplied Patrick with a tuning guide developed in conjunction with top Optimist coach Mauricio Bencic.
The rope on the Allen Academy Optimist was looking a bit worn at the end of last season so UK rope manufacturers Marlow Ropes have kindly stepped in to supply a top spec fit out for the mainsheet, sail ties, kicker and sprit halyard.
Joey Taylor Update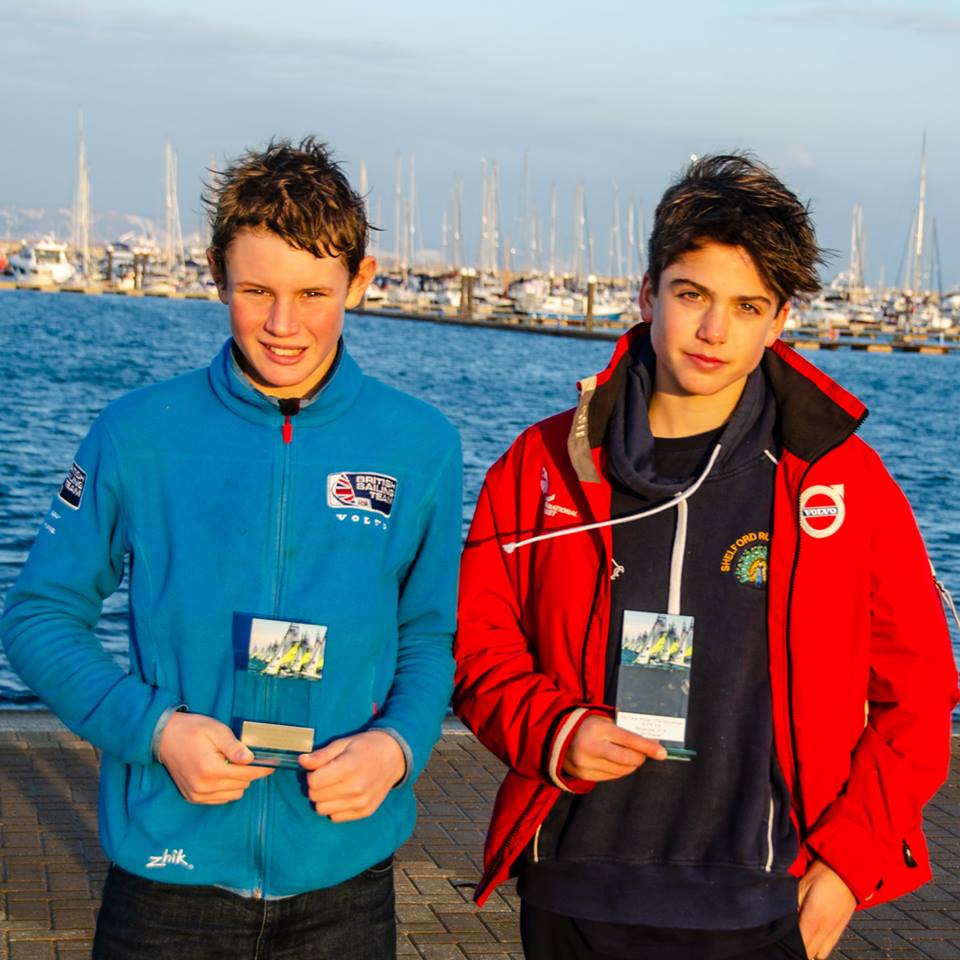 Terry and I started the winter with the RS Feva Winter Championships.  After 2 days of strong winds, we finished 4th in a fleet of 60 boats – this was only our second event together in the Feva and we were really pleased with the result.  My next event was the Spring Championships at Draycote with a stand-in crew as Terry couldn't make it.  This was a light and shifty event and we only really sailed near to our potential for the last 2 races.  Overall we came a disappointing 17th out of 53.  The Burnham Grand Prix was my next event, again with a stand-in crew.  It was breezy both days and after a difficult first day, we improved a lot on the Sunday with two firsts and a third from some really close racing.  This meant we came 3rd overall.
I have been training over the winter with the Burnham Squiddies in a mixture of conditions which has been a lot of fun.  I am training again with the Squiddies next weekend, with Terry crewing, and our next event is the Nationals at Abersoch at half term which we are really looking forward to.
I have also done some Oppie sailing over the winter, including the Spring Champs, the Easter Regatta at Braassemermeer and the Selections last weekend at Weymouth.  I have struggled this year as I am now right at the top of the weight range for the Oppie and have had to adjust my sailing technique because of this.  Also, most of my training over the winter was in the Feva and not the Oppie.  I think I probably will make the Flanders team in the Oppie but I haven't decided yet whether I will do the regatta as it feels like it is time to move on and focus on the Feva.