Jamie Harris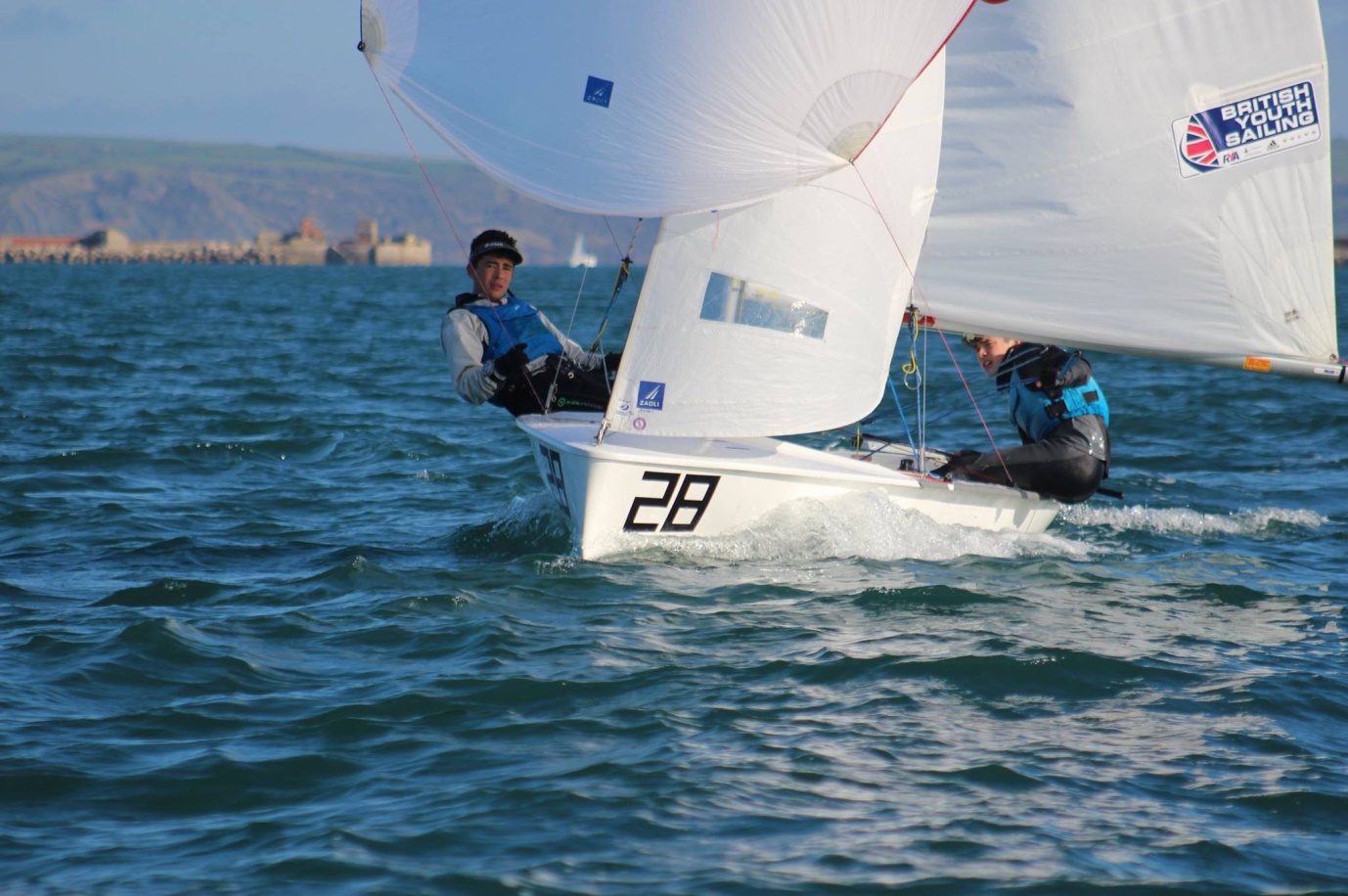 Jamie Harris Sailing Summer 2019
My summer started with the OK Europeans as part of Kiel week, my first major international OK event which I really enjoyed, competing against the top OK sailors was inspiring and the event ended on a high as I won the Junior (first under 23) title. With the World Championships coming to the UK in 2022 there is much hard training to be had in order to make the team and challenge the old-guard!
The next event on the calendar was 470 Junior Europeans in Vilagarcia De Arousa, Galicia Spain, crewing for Tom Collyer. An epic drive out and a week's training on the shifty Atlantic estuary was followed by a week's racing which threw up some surprising gain features, it was a brilliant experience and a steep learning curve.
After returning back to England my sister Bettine and I set straight off to Torquay for the RS200 National Championships. After a gruelling week of heavy winds, we managed to defend our First Junior Boat Trophy against tough competition. And we are very much looking forward to returning to the event next year.
Following my A-Level results day, I travelled to Weymouth for the 470 Nationals, two days training in roughly 20 knots, crewing for Rhys Lewis was followed by brilliant racing beneath Portland Bill, against many of the British Sailing Team. We finished 10th and were pleased with our result in such a talented fleet and exciting conditions.
Next event is the Ok Nationals in Aberscoh before I set off to Southampton University this autumn, where I plan to study Engineering and sail the Solent as much as possible.
I would like to thank everyone who has supported my sailing this year, in particular TS5C Charity, Allen Brothers and my local sailing club Bristol Corinthian Yacht Club.
Sailing achievements
Optimist Class
• Age 9 selected for RYA SW Optimist Zone Squad
• National Optimist Intermediate Squad 2012/13
• Selected for GBR Junior Optimist Teams (2012 – 2014) travelling to Ireland, Flanders, Naples and the French Optimist Nationals.
• 13th Braassemermeer Optimist Easter Regatta, Holland 2013
• Optimist National Junior Boy Champion, Largs 2013
• 2nd Irish Optimist Nationals Dublin 2013
• RYA Optimist National Squad 2014
• RYA SW Young Sailor of the year 2015
Cadet Class
• National RYA Cadet National Junior squad 2014/15
• GBR Worlds Team Cadet Dinghy Italy 2015
• Under 15 Cadet World Champion, Garda 2015 (crewed by my sister Bettine)
• Cadet National Champion, Torquay 2015
• Cadet Inlands Champion 2015
• Competed in Endeavour Trophy 2015
• Cadet Class National Squad 2015/16
• Won all 3 Cadet World Selectors (Peter Scott Trophy, Alf Simmons Trophy, Clemenson Nautilus Trophy)
• 1st in Cadet Selector Series final ranking
• Cadet National Champion, Weymouth 2016
• 7th in Endeavour Trophy 2016
• CADET WORLD CHAMPION December 2016 Buenos Aires Argentina (crew Antonia Wilkinson)
Laser Class
• RYA Laser 4.7 National Squad 2015/16
• Laser 4.7 RYA Summer Squad representing GBR for Laser 4.7 Worlds in Kiel Germany