Joey Taylor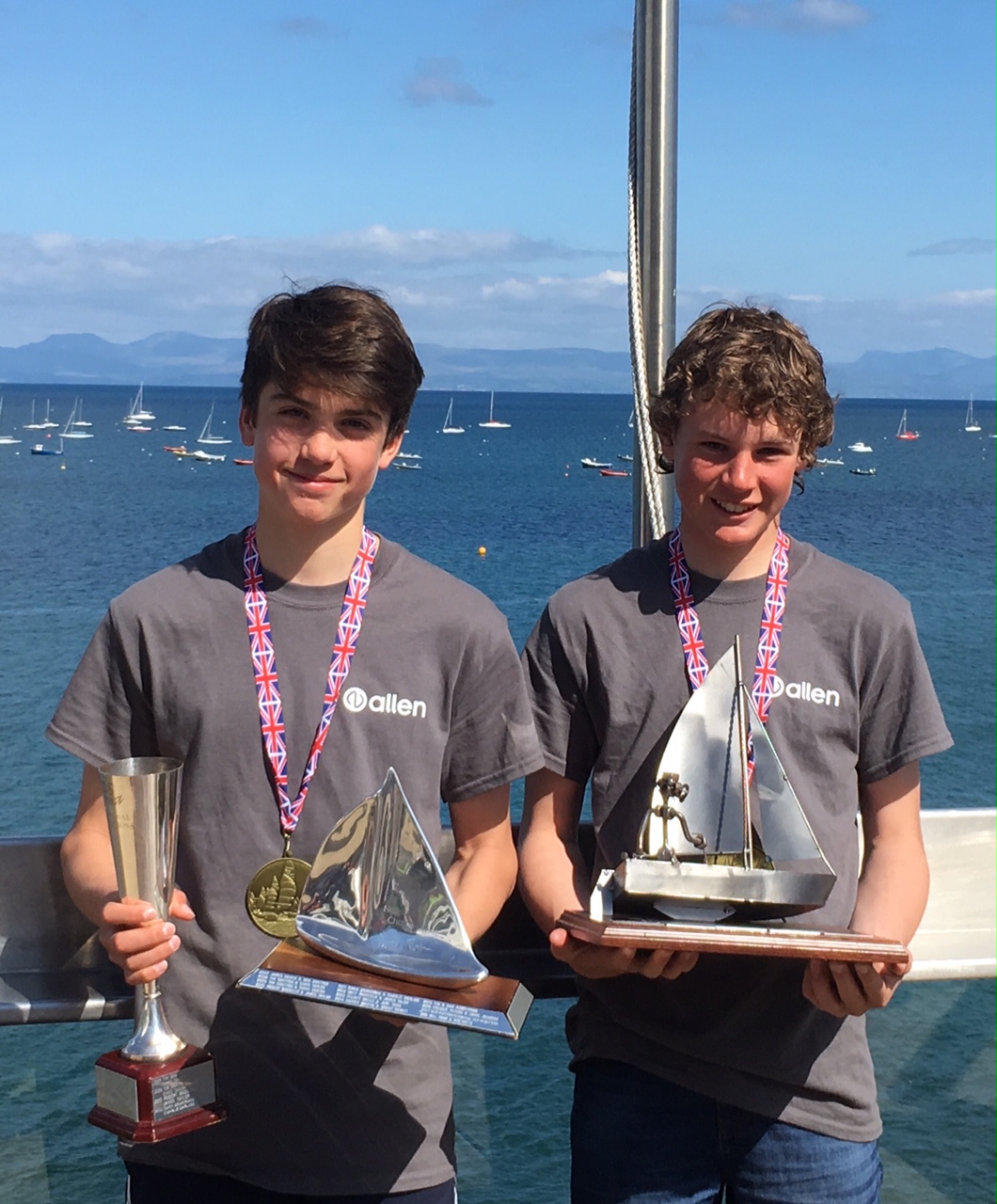 Name: Joey Taylor
Date of birth: 28/11/2004
Home sailing club: Blackwater SC
Current Class: RS Feva
Favourite sailing achievement: Winning the RS Feva 2019 Nationals
Age I learnt to sail and type of boat: Aged 5 in an Optimist
Sailing role model: Ben Saxton
Favourite sailing venue: Largs
Favourite boat: 420
2019 RS Feva Nationals Winners. Their review of the event here 
Endeavour Trophy
Following our win at the Feva Nationals, Terry and I were invited to the Endeavour Trophy alongside an impressive array of National Champions and Olympians.  We managed to borrow an RS200 from a very trusting friend and turned up Friday morning for the practice day.  Steve Irish had told us before the event that the Friday was always stupidly windy and true to form, we didn't get to sail!  Saturday was the complete opposite and we had a great, if slightly scary, day racing against some of the best sailors in the country.  The wind switched on again for Sunday and although we struggled with being too light for the boat, we had a really fun day and event.  I would love to be able to do it again.
Changes
Following a really successful 18-month partnership with Terry in the Feva and into 420s, we both decided it was time to move on and I have switched to crewing.  I am still sailing 420s, with Kuba Staite, one of the top Optimist sailors of recent years, as my helm.  We started sailing together last November and were lucky enough to go to Palamos in Spain for our first regatta just before Christmas.  It was a steep learning curve but we felt we improved throughout the week in the wind and the waves. We then competed in the windy Bloody Mary (32nd overall) and the very windy Tiger trophy (33rd overall) events which were both challenging.  We are now preparing for the qualifier series and are planning for the 420 worlds in Crozon, France in the summer.
Keyball
Moving to crewing full time has given me plenty of opportunities to test the Keyball system for myself in a wide variety of wind conditions. I am able to hook in and out with great ease and I have had no trouble with pumping on the trapeze as the Keyball sits securely in the harness.  I like the fact that there is less risk of damage to the boat from a trapeze hook, and of course there is also a low risk of entrapment under the sails or the boat as you are able to unhook with ease and there is no hook to get caught in ropes. The only small advantage I have found from using a traditional hook over the Keyball is that it is possible to unhook with one hand rather than the two needed for the Keyball.