Product Range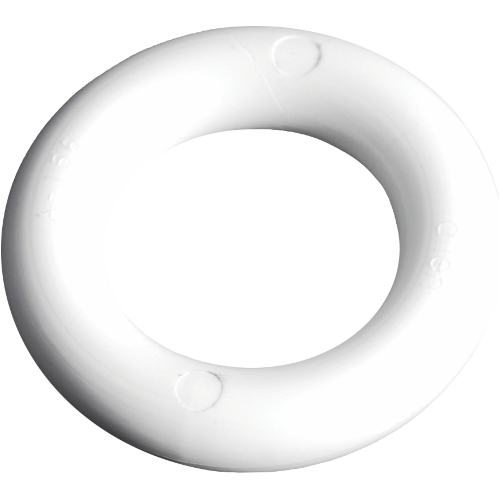 Sail Rings
A selection of injection moulded and stainless steel rings.
Nylon Sail Rings - Injection moulded from high-grade nylon which is strong yet lightweight and can withstand long periods of time in UV. Ideal for use on sails or for a cheap rope-leading device.
Stainless Steel Rings - Made from A1S1 316 and available in a variety of sizes. These rings can be used in applications which are put under higher loads. Ideal for canvas tensioning or rope attachment.
| | SKU | Title | breaking load kg | inside diameter mm | outside diameter mm | Weight g | Price |
| --- | --- | --- | --- | --- | --- | --- | --- |
| | A..56 | Nylon Sail Ring | 50 | 13 | 22 | 0.3 | £0.79 |
| | A.156 | Nylon Sail Ring | 90 | 18 | 32 | 2.5 | £0.79 |
| | A.256 | Nylon Sail Ring | 130 | 22 | 37.5 | 4.5 | £1.03 |
| | A.356 | Nylon Sail Ring | 200 | 28 | 46.5 | 8 | £1.60 |
| | ED-102900-D | Stainless Steel D Ring | 480 | 20 | - | - | £0.77 |
| | ED-102903 | Stainless Steel Ring | 800 | 25 | - | - | £1.02 |
| | ED-102907 | Stainless Steel Ring | 1600 | 25 | - | - | £1.32 |
| | ED-102910 | Stainless Steel Ring | 1600 | 40 | - | - | £1.67 |
| | ED-102913 | Stainless Steel Ring | 2100 | 30 | - | - | £1.75 |
| | ED-102915 | Stainless Steel Ring | 2100 | 40 | - | - | £2.08 |