Nick Evans – Allen 29er GP 2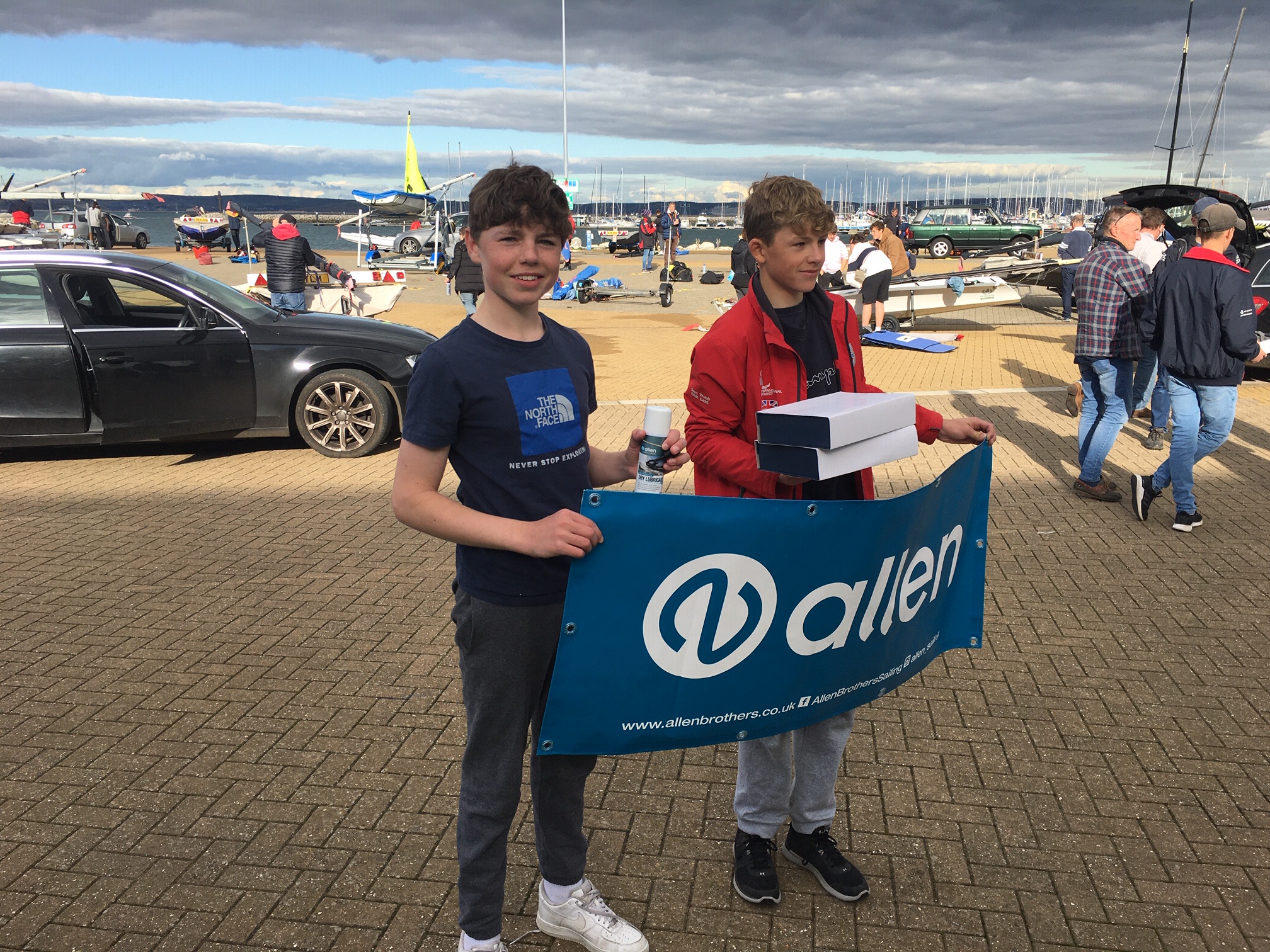 A short report from Allen academy sailor Nick Evans about his weekend at the Allen sponsored 29er GP 2.
Sam and I did our first national event last weekend (10 and 11 October). This was the second GP of the season. It was held at the Weymouth and Portland National Sailing Academy and sponsored by Allen.
The event itself was held over two contrasting days. The first day was one of strong winds, gusting over 25 knots at times. This was challenging as we are on the light side. Gybing in those conditions was a real test of our boat handling skills and unfortunately a couple of times we fell over. The capsizes were costly and meant we missed out on Gold Fleet by a point. It didn't matter too much as we had an awesome time.
The conditions were much more manageable on Sunday, with winds at about 10 to 12 knots coming from the north. We managed to get to grip with the shifty and gusty conditions and while our starts weren't amazing they ensured that we were at the front end of the fleet and from there pushed on and got three bullets, winning Silver Fleet.
The event was the first time I used my new carbon fibre Allen tiller extension (A5811) and I noticed it's stiffness really helped with boat control. I am really looking forward to our next event which is the Youth Nationals also at Weymouth. Bring it on!