Reduce, Reuse, Recycle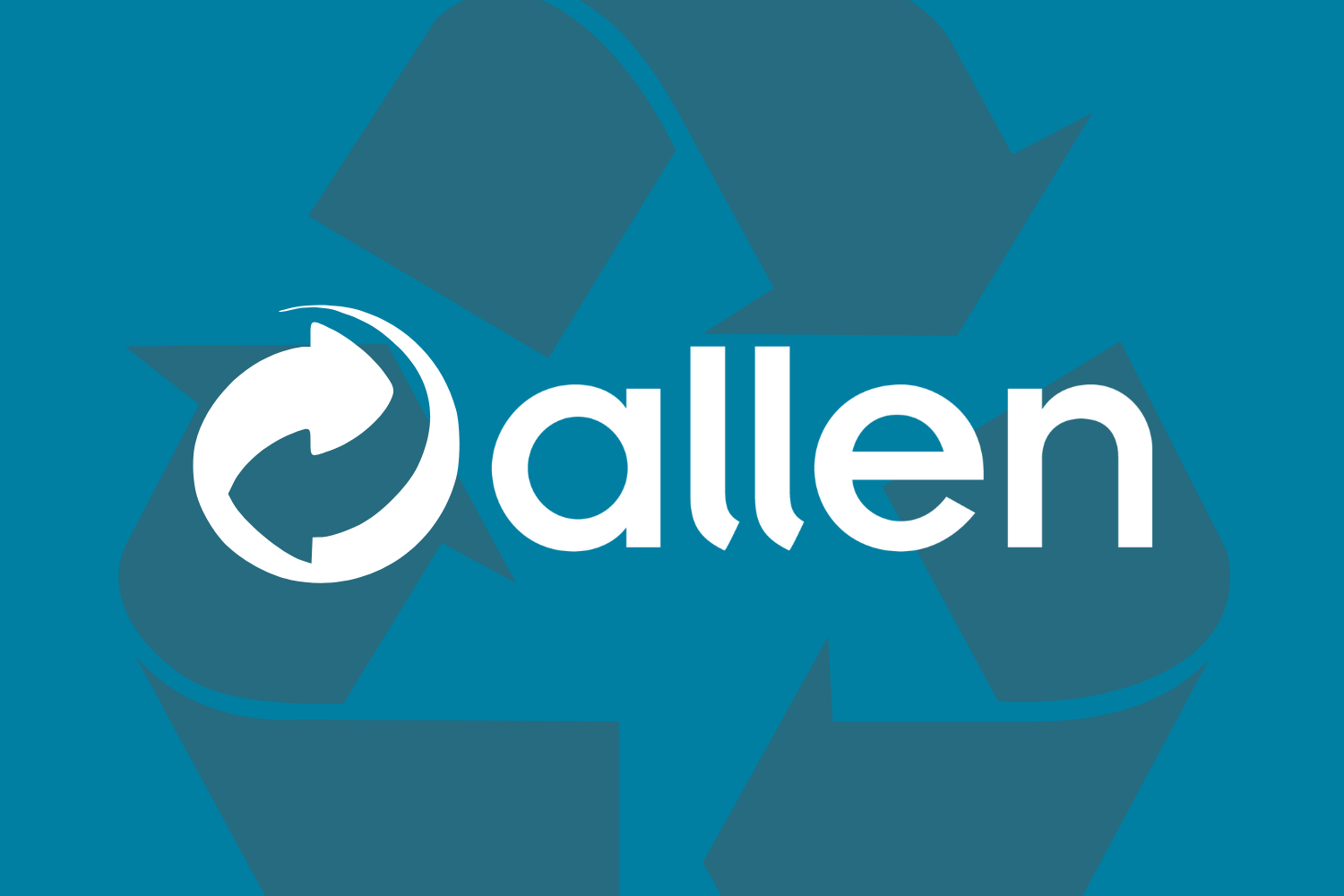 COP26 is taking over news headlines around the World as countries are pledging to reduce carbon emissions and do more to reduce, reuse and recycle. So, what are we doing here at Allen to reduce our impact on the planet?
In mid 2019 we introduced our first eco-friendly block range – The plain bearing block range.
This range of blocks was introduced as a replacement to our classic plain bearing range which had become outdated, uneconomical to manufacture and not great for the environment.
The new range of plain bearing blocks are made using 100% recycled plastic as well as using 20% less material than the previous version. The range also utilises the the outer cheek and ultra-strap design from the 20 & 30mm dynamic range. This allows us to manufacture the new range of plain bearing blocks more efficiently by producing bigger batches of parts with less wastage. Find out more about the plain bearing range here.
Unfortunately, at this time there is no complete replacement for plastics which many of our products require. However, we do reuse and recycle as much of the plastic wastage as possible. When ever we produce a plastic moulded part we ensure all of the wasted material, also known as a sprue, is ground down and reused to produce another product. This also happens with any discontinued, faulty or damaged products.
Over the past couple of years we have also been investing in machinery such as VMC machines, injection moulding machines and CNC lathes to replace our ever ageing existing versions. The new machines are all far more efficient than those they replaced, meaning we are using a lot less electricity to produce an increased number of component parts.
However, its not just the products we manufacture where we are trying to do better. We have recently replaced all of the lighting throughout our offices, warehouses and factory to more eco-friendly LED bulbs. LED bulbs can use as much as 80% less energy than halogen bulbs.
Our despatch team are also doing their bit to reduce our impact by using more sustainable packing such as recycled carboard boxes which are filled, where possible, with recycled void fillers and then sealed using gummed paper tape. All of our product display cards are also made from recyclable plastic.
We know we still aren't perfect. Which is why we also continue to support charity's such as Big Blue Ocean Cleanup, a non-profit organization which runs coastal clean-ups all over the world and supports thousands of ocean activists with the equipment needed to keep the places we love clean.
For more information about anything in this article please don't hesitate to contact marketing@allenbrothers.co.uk