OK Dinghy Boom & V2 Vang Lever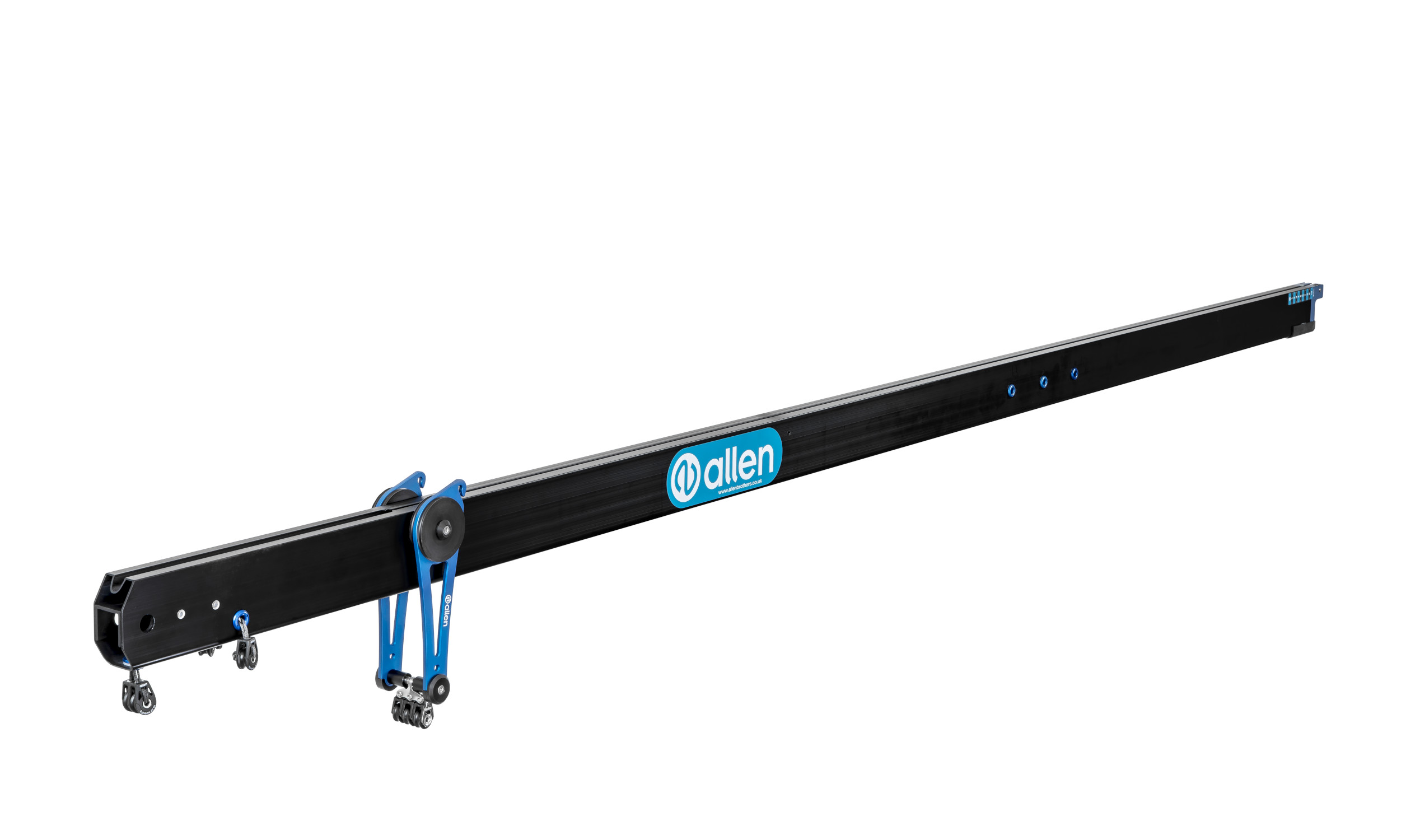 Now available to order online or via your favourite OK dinghy builder, the new OK dinghy boom and V2 vang lever.
Both products have been developed on feedback from the UK's best OK sailors to optimise usage and reduce weight.
OK Boom
The boom is extruded from 6082 aluminium, which gives durability, strength and stiffness whilst being able to resist the marine environment.
The extruded profile features rounded bottom corners to ensure any head scraping moments do not cause serious injury! The rounded profile also limits the damage done to the deck when the boom is inevitably dropped when packing away. The rounded profile does not make the boom any bendier than others available on the market.
The new OK boom features 3 mainsheet positions to suit different fit-outs. The three holes are drilled through a neutral axis to resist bending forces and then fitted with aluminium through bushes to allow for soft attachment of blocks.
An off-centre outhaul sheave ensures there is maximum travel for the clew of the sail, as well as giving a nice lead for the outhaul rope which in turn reduces friction in the outhaul system. The outboard end of the boom is also tapered, to reduce overall weight, as well as reduce weight where it's not wanted.
For outhaul control line dead ending there are two options, you can either use the slot or hole. This allows for different rigging options for the outhaul primary line. The boom comes with an outhaul calibration sticker.
At the gooseneck end of the boom are three Pad-Tii soft attachment fittings. Two on either side for the outhaul, and one underneath for the vang. We have utilised Pad-Tii's in the boom fit-out to allow easy attachment of Tii-on blocks, which results in a lighter and more streamlined finish.
Please note – The boom does not come with blocks or rope.
V2 Vang Lever
The new V2 Vang lever can be used on both the OK and Finn.
Manufactured using lightweight aluminium, stainless steel and nylon make the V2 Vang Lever lightweight, strong and stylish.
The large window cut-outs reduce overall weight whilst retaining maximum strength where it is needed.
Four large custom-made sheaves guide the primary vang control line around the central axle. The large radius of these sheaves helps reduce loading and friction. Making the V2 Vang Lever easier to control when pulling or easing the control line.
The narrow end of the V2 Vang Lever is encapsulated by a protective cap, this is to limit the damage if the boom is dropped onto the deck. The protective caps also retain an axle which can be used to attach either a Tii-on block or Ultra-strap block.
Two small holes on either arm can be used to tie the elastic take up for the vang.
More about the OK Dinghy