Allen Academy Optimist Award
Since 2016, we have been supporting grass roots sailing by supplying an Ovington built Optimist to a budding young sailor and this year is no different.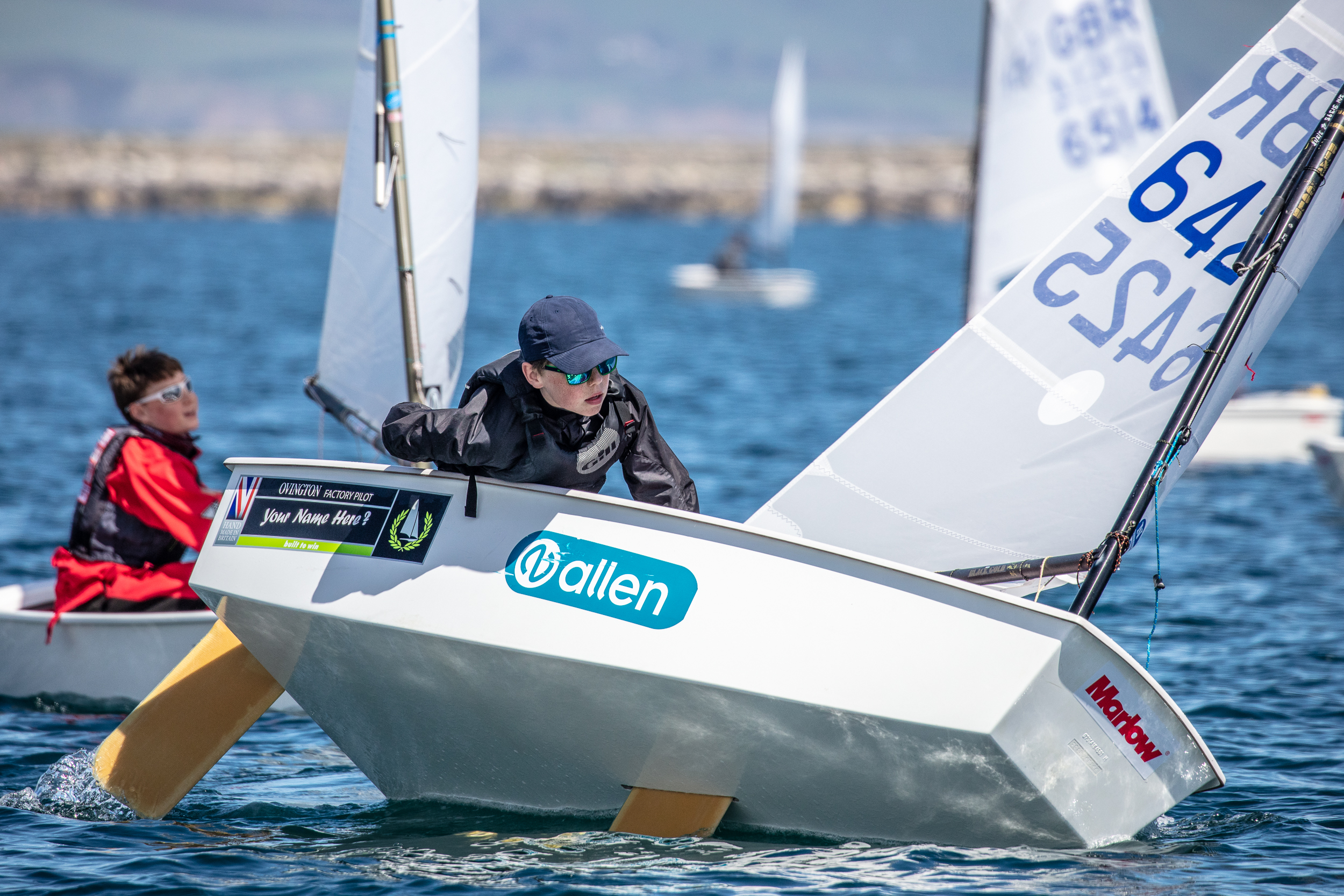 Nick Evans is the only recipient of the AAOA to have been selected two years running.
Since receiving the support of Allen, Nick this year's winner, has finished 3rd British Junior overall at the UK Nationals and 9th overall, whilst representing GBR at the Irish Nationals. This all comes after only one year in the zone squad. He is currently in the National Squad. Needless to say, he loves the boat, and credits it for his boat speed.
In 2016, Quinn Edmonds campaigned the boat successfully and finished 77th overall in the Optimist rankings. A 131 place improvement from 2015 when he ranked 208th. Quinn has since moved onto the RS Feva class and is continuing to receive support from Allen, Most recently he won the RS Feva South-West Zone Champs.
The sailor who is lucky enough to gain the support of Allen this year will be supplied with the Ovington Optimist that comes with brand new Allen hardware, 2 sets of North Sails, foils and spa's.
If you would like to nominate a young sailor to race the Allen Optimist in 2018, please use the contact form. Entries close on the 8th of December and the winner will be announced via Facebook