29er Fitout Guide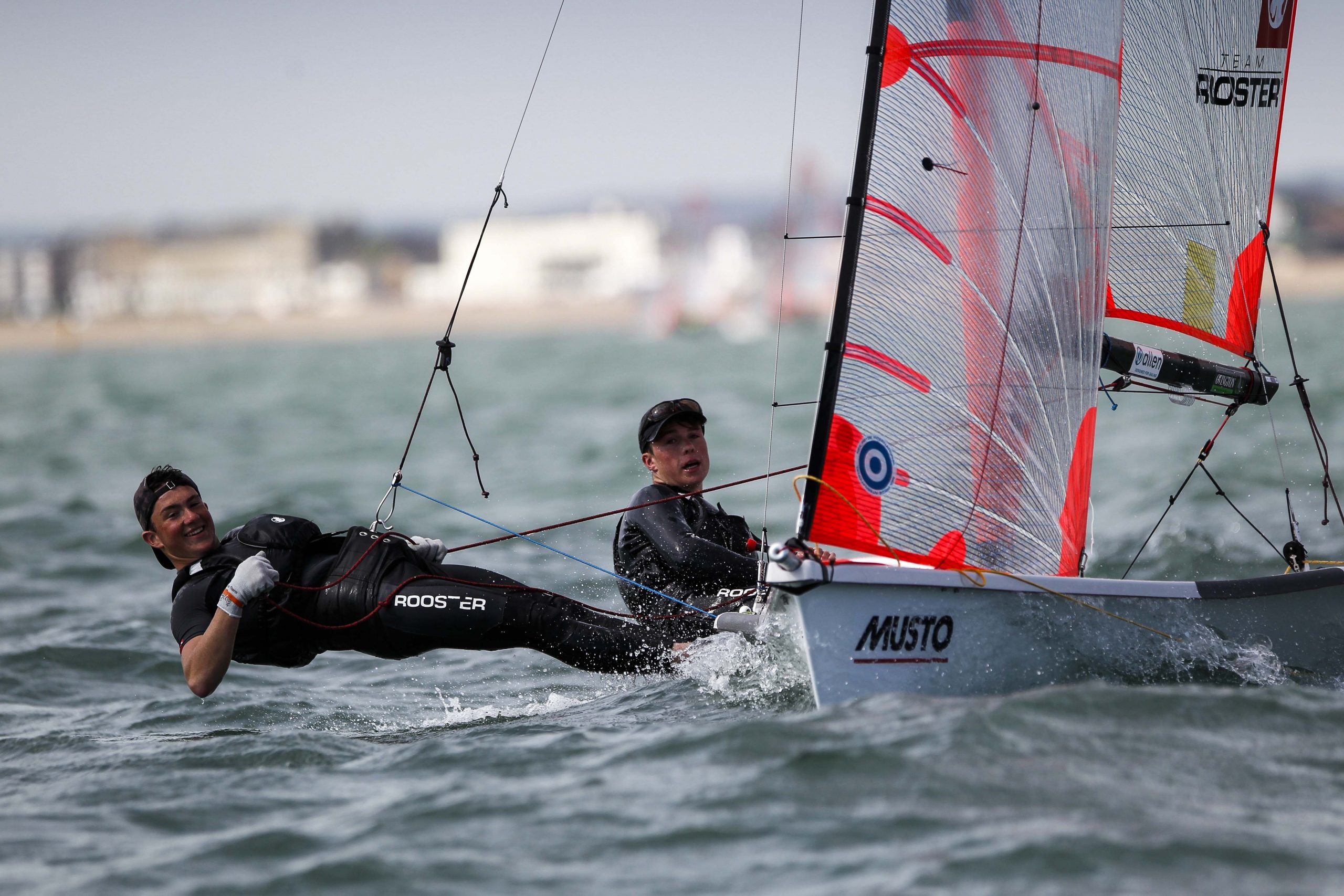 Designed by Julian Bethwaite and first produced in 1998 the 29er is a high performance 2 person skiff that takes its pedigree from the Olympic 49er skiff. With high levels of competition around the World, the 29er is a boat that complements sailors who spend time on their boat work, preparation and skill.
Many Team Allen sailors have gone through the 29er class on their journey to become Olympic medalists and as such we are able to offer their extensive knowledge on how they fit their boats to make them go quickly.
Below you will find a list of the Team Allen approved fittings for a 29er. All parts listed below are available from Ovington Boats in the UK. Many of the standard stock items are also available from your local Allen stockist or to order online directly from us.
Team Allen top tips:
Don't coil the spinnaker halyard when storing the boat. It stops the rope getting 'learnt' twists which can create knots when hoisting the kite.
Replace the Halyards regularly to avoid failures and use a metal shackle for attaching the main Halyard rather than a rope stopper.
Make sure the elastic on the vang is as tight as possible to make sure the boom moves back when it's let off.
Splice the jib sheet for less friction and have quick release shackles to change from top to middle hole easily.
Have a spare tiller extension in the boom.
Move the main sheet from inside the hole in the boom to the eye at the back as you can then get the mainsheet system block to block more efficiently. Also, reinforce the block attached to the eye by tieing the block to the boom as well.
Spray Allen dry lube on the boom where the vang is and also on the jib track regularly.
Have a spares bag on a rib or a few bits and pieces in your buoyancy aid.
Spinnaker set up:
Sheets – 45mm X2 AutoRatchet (A2345) x 2
Downhaul / Halyard – 30mm Dynamic single block (A2030) x 2
Downhaul/ Halyard bungee – 20mm Dynamic single block (A2020) x 2
Pole launcher – Linked 30mm Dynamic singles (A2039) x 1
Spinnaker halyard cleat – Small ball bearing cam cleat with mega-pro lead (A..77-497) x1
Spinnaker halyard through deck fairlead – Aluminium through deck bush (A.439A) x 1
deck mounted blocks for halyard and downhaul – 30mm Dynamic stand up block (A2030LZ) x 2
Mast base block – 25mm wire block (A4993) x 1
Transom cheek block for spinnaker take up line – 20mm Dynamic cheek block (A2026) x 1
Further upgrades to the spinnaker system include switching the 1 x linked 30mm Dynamic singles (A2039) for 1 x 30mm Dynamic Tii-On (A2030Tii) spliced back to back with 1 x 40mm Dynamic Tii-On (A2040Tii). This will help reduce friction in the spinnaker system.
Jib setup:
Complete 29er self-tacking jib system (A29STJS) x 1
Standard 29er jib car with A2030 – A29STJS-CAR x 1
Team Allen sailors have recommended the following as upgrades to the usual self-tacking jib system. Using the following will allow for a 4:1 purchase on the Jib;
Jib attachment – Carbine hook with eye (A731705-E) x 1
Block on car – 30mm Dynamic Tii-On block (A2030Tii) x 1
Floating jib system block – 30mm Dynamic Tii-On block (A2030Tii) x 1
Block attached to spinnaker shute – 30mm Dynamic Tii-On block (A2030Tii) x 1
Jib car – Mini profile car with Tii-On attachment (A4389Tii) x 1
Sheeting cleat – Angled skiff jib cleat (A4866XB-Angled) – x 1
We recommend always washing your Jib track with fresh water after every session on the water. This ensures any grit, salt or other foreign objects are flushed out of the bearing system to keep it running smoothly.
Main setup:
Mainsheet ratchet – Pro-Ratchet block (A2150) – x 1
Boom – 30mm Dynamic single block (A2030) x 1
Mainsheet strop from transom – 40mm Dynamic Tii-On (A2040Tii) x 1
If you have an issue with your boom-mounted block and do not want to drill out and re-rivet the lacing eye to switch the 1 x 30mm Dynamic block (A2030) you could instead use a 30mm Dynamic Tii-On (A2030Tii) with soft shackle.
Control lines:
Downhaul and Gnav purchase- 20mm Dynamic single (A2020) x 5
Downhaul blocks with hooks – 20mm Dynamic single with swivel hook (A2020SHK) x 2
Gnav block joining primary to control lines – 30mm Dynamic single (A2030) x 1
Standard Dynamic blocks will be more than suitable for these applications. However, if you wish to upgrade your boat further you can swap to High Load or Tii-On versions. Another upgrade could be swapping the 2 x 20mm Dynamic singles with swivel hooks (A2020SHK) for 2 x 20mm Dynamic singles (A2020) with 2 x carbine hooks (A731705).
Boat Breaker:
Bottom block – 20mm Dynamic triple with cleat and becket (A2027) x 1
Bottom shackle – 5mm Stainless-steel forged long D-shackle (A-623105) x 1
Top block – 20mm Dynamic triple block – (A2024) x 1
Block to trapeze hook – Carbine hook (A731707) x 1
Misc:
Toe strap plates – A..99B x 4
Spreader end caps – A.625 x 2
Trapeze ring – A4261 x 2
Trapeze handle – A..62 x 2
Mast spinnaker sheave box – A..15B x 1
Halyard tooth rack – A.345 x 1
Vernier adjuster – A4272 x 2
Transom bung – A.423 x 1
Tiller extension UJ – A5198 x 1
Tiller extension – A4698B x 1
Other Allen manufactured 29er parts:
At Allen, we have the ability to design, fabricate and produce custom parts. Many of the Ovington 29er custom parts we produce in-house from our factory in Essex. Below you will find a list of those parts.
For any additional info please get in touch with the Allen sales team.
Sales@allenbrothers.co.uk
+441621 774689