Finn Fittings Guide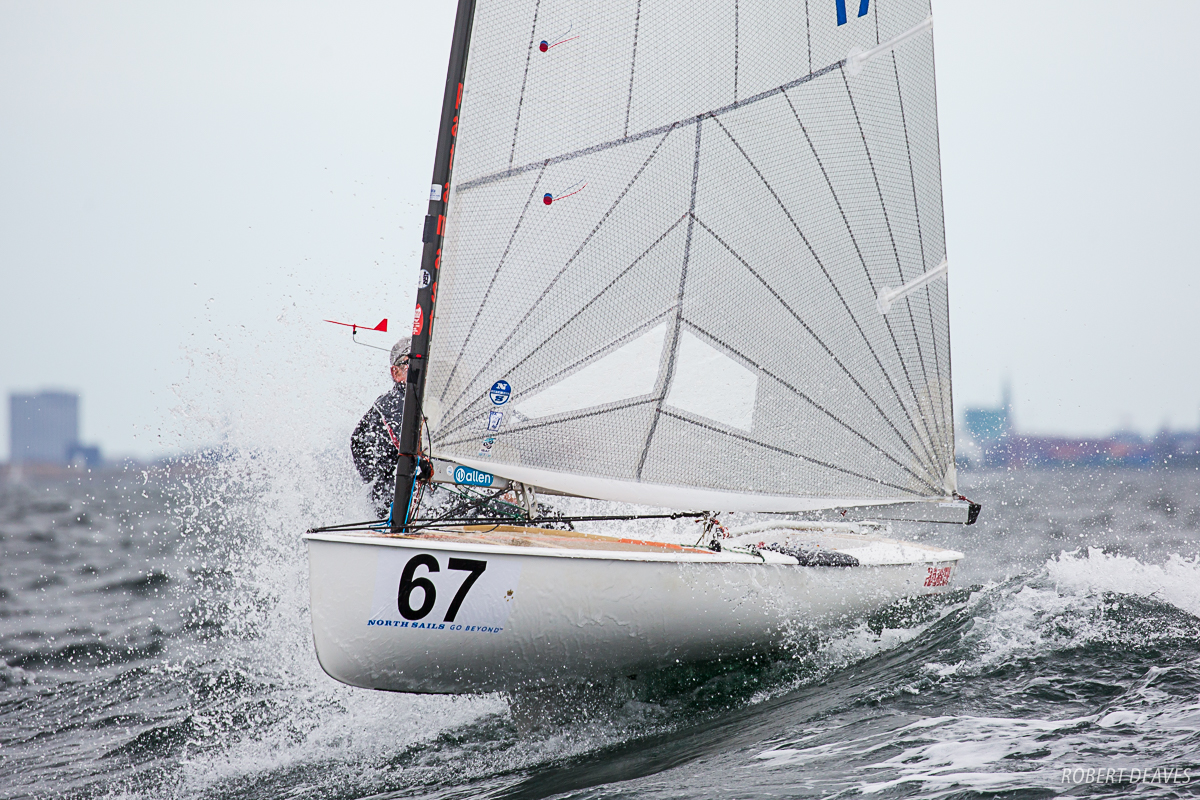 Over the years we have worked closely with some of the Worlds leading Finn boat builders to produce custom fittings to suit their needs. We even produce Finn tillers and booms.
Below is a list of some of the items you can expect to find on most Finn dinghies. Don't hesitate to get in touch if you have any questions regarding the best replacement or fitout option for your boat.
Our latest product that was designed with feedback from Finn sailors is the A.597 roller fairlead. Designed to reduce friction in the mainsheet system check it out in the following video.
| | | |
| --- | --- | --- |
| Description | Location | SKU |
| Plastic hook | | A..59 |
| Lower mast mounted aerovane | Rigging | A..71m |
| Ball bearing cam cleat – medium | Side Deck | A..76 |
| Ball bearing cam cleat – small | Side Deck | A..77 |
| 32mm nylon sail ring | | A.156 |
| 47mm nylon sail ring | | A.356 |
| Over fairlead for A..77 | Side Deck | A.488 |
| Mega pro-lead medium | Side Deck | A.496 |
| Mega pro-lead small | Side Deck | A.497 |
| Mainsheet roller fairlead | Central Cockpit | A.597 |
| Integral seal rigid hatch cover | Boyancy Tanks | A1837 |
| 20mm stand up single | Deck | A2020LZ |
| 30mm dynamic block | | A2030 |
| 40mm dynamic blocks | Boom | A2040 |
| 30mm dynamic flip flop block | | A2133 |
| Stainless steel hook | | A4159 |
| Through deck bushes with stainless insert | Deck | A4239 |
| Snatch block | | A4475 |
| Through deck bushes with stainless insert | Deck | A4539 |
| Track and Slider | Toe Straps | A4573 |
| Lacing eye – small | | A5014 |
| Lacing eye – medium | | A5015 |
| Mainsheet swivel arm with cleat and ratchet block | Central Cockpit | A5166ASSEMBLED |
| Aluminium through deck bush | Deck | A8439-7 |
| 1mm mast chock | Mast Gate | AB.238 |
| 5mm mast chock | Mast Gate | AB.239 |
| 10mm mast chock | Mast Gate | AB.240 |
| Mast gate curved end chock | Mast Gate | AB.241 |
| Finn mast foot collar | Mast Foot | AB.296 |
| Adjustable centreboard bolt assembly | Centreboard Slot | AB.978 |
| Centreboard bolts stoppers | Centreboard Slot | AB.981 |
| Centreboard retaining stop pad | Centreboard Slot | AB.982 |
| Mast heel barrel adjuster knob | Mast Foot | AB.987 |
| Centreboard washer | Centreboard Slot | AB.989 |
| Mast collar bracket | Mast Gate | AB.995 |
| Mainsheet ratchet block attachment backing plate for Peticrows Finn | Central Cockpit | AB1018 |
| Toestrap track backing plates for Petticrows Finn | Central Cockpit | AB1019 |
| Backing plates for mast step fitting | Mast Foot | ASP2499 |
| 4mm Backing plates for bottlescrew plate | Mast Step | ASP2500 |
| 4mm Mast step bottle screw attachment plate | Mast Step | ASP2501 |
| Metal plates to retain mast step fitting | Mast Foot | ASP2503 |
| 1.5mm Bent bracket to hang fittings from mast step | Mast Step | ASP2504 |
| Finn boom | Boom | FINN-BOOM |
| Complete Finn tiller | Transom | FINN-TILLER |
| Centreboard seal gaskets | Centreboard Slot | LPEX1166 |