Choosing the correct Cam Cleat.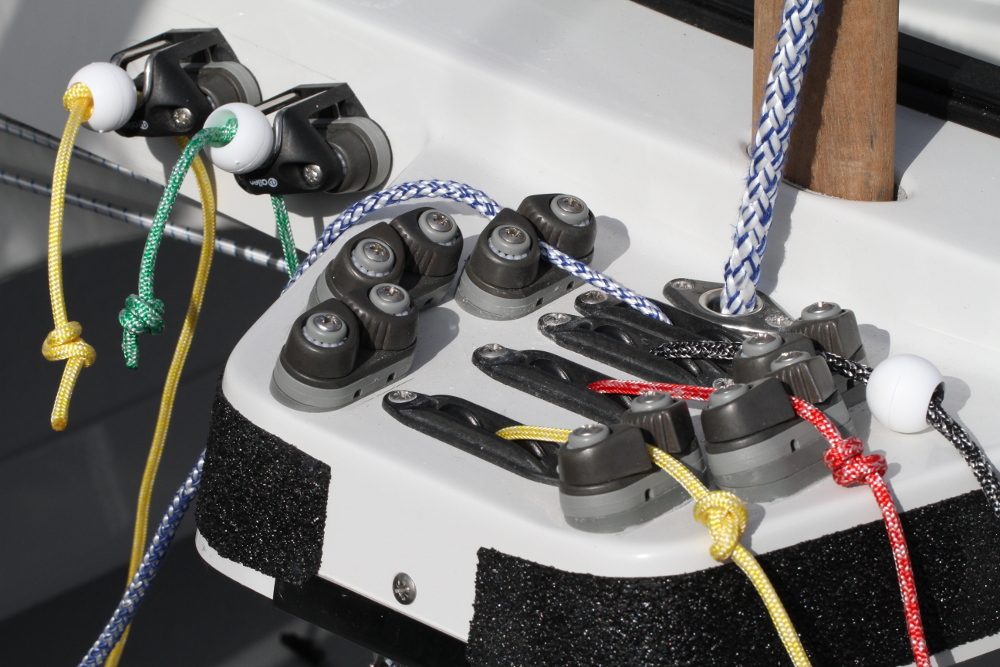 Cam Cleats are available in different materials, sizes and have a wide range of accessories to suit many different applications, so it can be daunting to know which type or accessory is needed to suit specific cleating needs. Here you will find all the information required to make the right choice – all from the designers of the original aluminium cam cleat!
First, a bit of history behind the Allen Cam Cleat – The Allen Brothers, Tony and Glenn, were the inventors of the original aluminium cam cleat. They developed the idea whilst building a Hornet "JACK-O-LEAN" number 205. The brothers had started off using Tufnell cam cleats but decided they were not good enough. The Tufnell cam cleat gripped well when they were new but would make releasing the rope difficult. Once they had worn-in, just a few sailing sessions later, they would slip and be useless.
After many months of researching, designing and prototyping Tony Allen had built a machine in which he could pressure die-cast what is now known as the A..76 – Aluminium Ball Bearing Cam Cleat – although the first design did not include ball bearings. Tony and Glenn then went onto sell their version of the cam cleat for 5 shillings each.
Today Allen has two main styles of cam cleats available; Aluminium Ball Bearing or Allenite Plain Bearing. Allen cam cleats are suitable for any rope up to 10 mm diameter and have a maximum working load of 150kg. This makes them suitable for both small dinghies and yachts.