New Flip Flop Block Range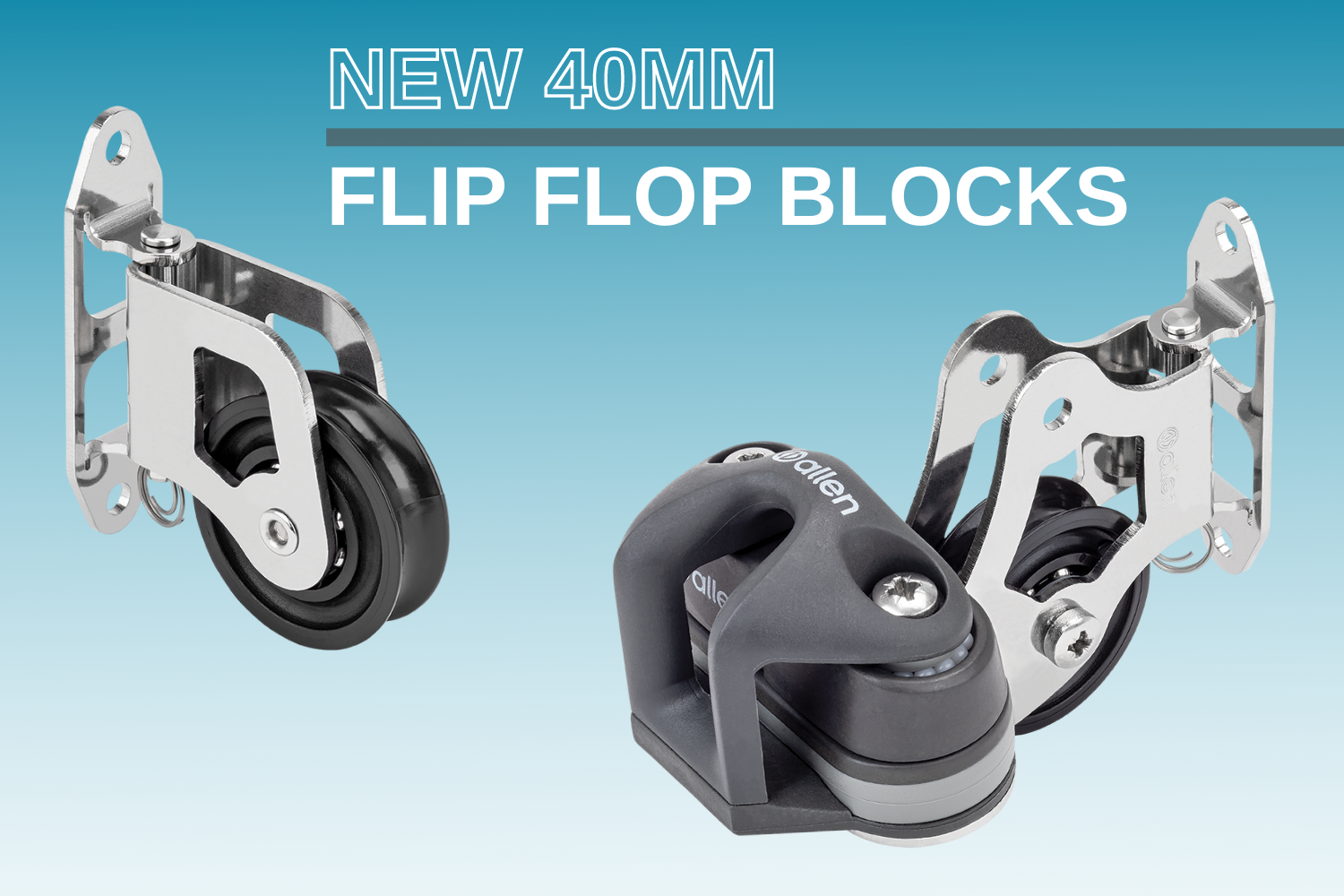 Flip flop blocks are designed to pivot around a central fixing point, this keeps the rope close to the deck, mast or boom whilst still allowing the block to articulate to the correct lead angle, ensuring friction stays as low as possible whilst still guiding the rope to where it needs to go.
The new 40mm flip flop block range features a laser-cut stainless-steel body and backing plate, guaranteeing each one is finished to the exact same measurements and quality finish. This precision manufacturing style allows for maximum strength in the smallest form possible.
All three versions of the new flip flop block range include a 40mm dynamic sheave – Twin rows of stainless-steel ball bearings running on a stainless-steel axle, with a nylon sheave to guide the rope.
(more…)