Aaron Evans and a reflection on 2018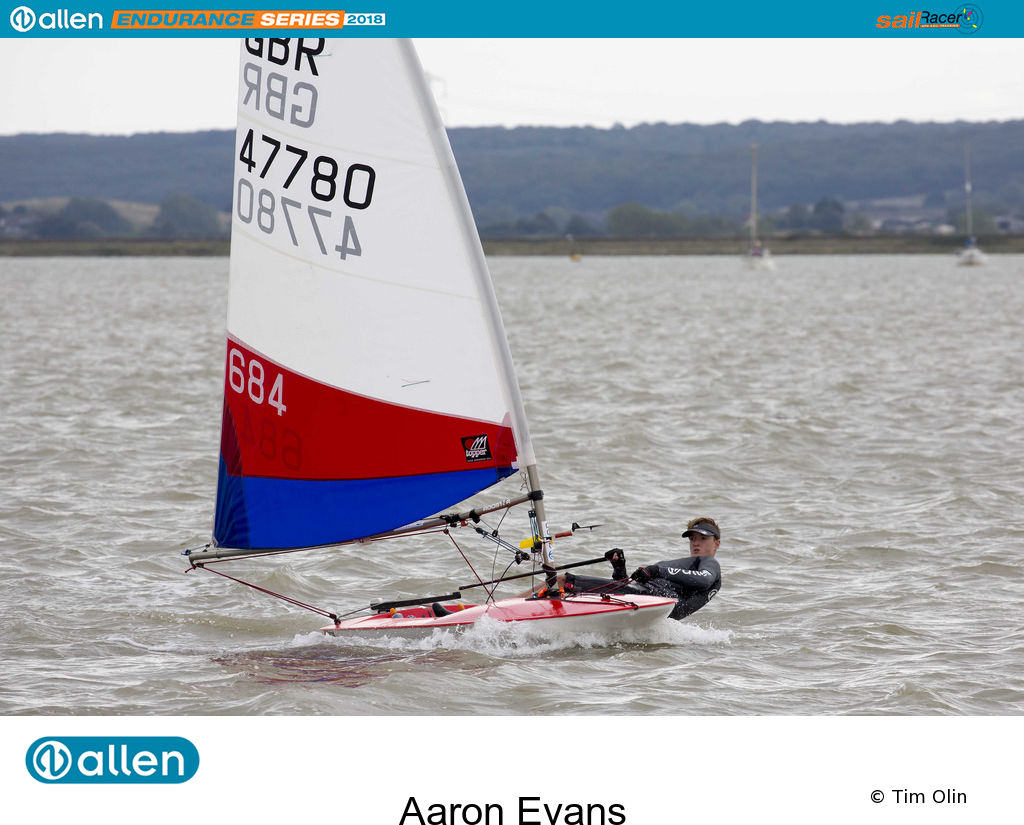 After three years of sailing – first year doing open coaching, the second year in the RYA Zone Squad and the third in the RYA Junior Squad – it all came together in 2018. I had a good run in the London & South East Region Topper Travellers, securing the overall winner.  The series started in March and ran through to the end of October.  The series is spread between fifteen events hosted by various clubs in the region. In the National Series, consisting of six-weekend events across the UK, I won the final event, placing me second overall in the national series.
In July I attended the National Schools Sailing Association (NSSA) regatta hosted by Datchet Water. This was a week-long event where clubs and area representatives get together for a week of sailing and fun. I was a member of the Queen Mary Sailing Club team. I came first in the Topper event and as we had a strong Topper fleet overall, we also won the team prize!
In August I went to China for the Topper Worlds. Unfortunately, the wind was against us. We either had too much or none at all. However, It was great to compete against other nations and although we did not complete a series I was placed third overall. After the event, I had a great experience as we visited various places with my family and friends which included the Great Wall of China and the Terracotta Army.
In September I managed to talk my parents into letting me enter the Isle of Sheppey round the island race, which is part of the Allen Endurance Series. The race is a forty-mile circumnavigation of the Isle of Sheppey. It took me four hours and forty-six minutes to complete the course, which for me was a long time in a Topper. I came 15th overall and won the junior helm prize together with the first placed slow handicap boat. Hopefully, I will attend in 2019 but not in a Topper!
I have now transitioned into the Laser and sail both the 4.7 & Radial depending on the wind conditions. I have learnt a lot from the two UKLA training sessions which I've attended as well as the two local Laser Radial events I won this Autumn.
2019 is an important year as I have my GCSE's in May & June. I will be going to Weymouth to compete in the Youth Nationals at Easter and again in July for the NSSA.