2018 Endeavour Highlights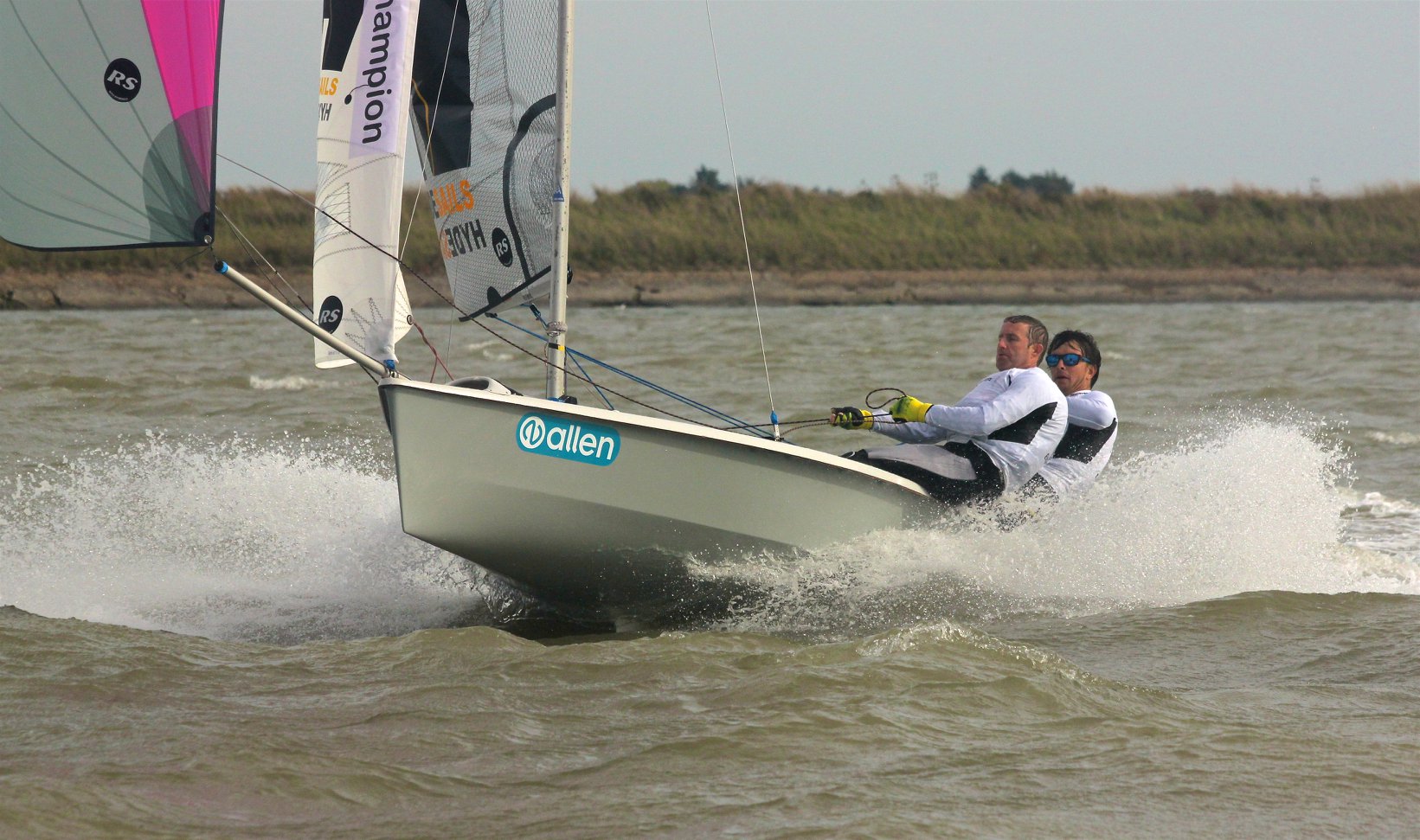 New Products for METS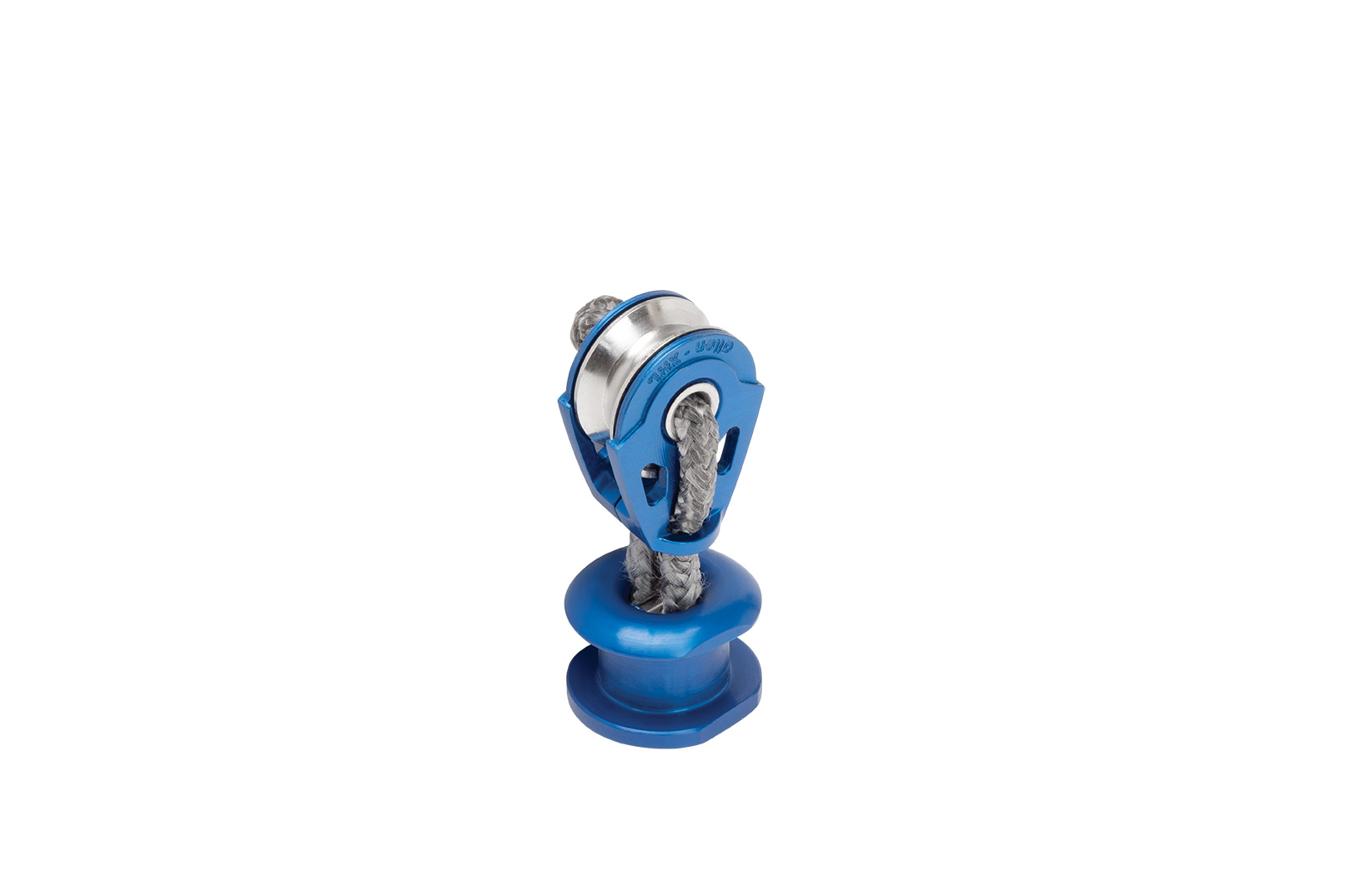 Allen's 2018 additions to its already substantial product range, launching at METS this November, builds on the British manufacturer's adoption of soft attachment systems and innovative block technology.
The new A2360 AutoRatchet, complementing the A2345 launched last year, has been submitted for 2018 DAME Awards and features Allen's unique "X2" pawl system for maximum holding power combined with enhanced response in light airs. The block has been comprehensively tested by Team Allen, the elite sailors who contribute to the Allen Research and Development programme. The design already has a number of wins to its credit. The 60mm AutoRatchet signifies Allen's move up from focussing on dinghies to take into the sports boats and small keelboats market, "we are now seeing our products fitted on racing yachts as large as Class 40s and TP52s," explained Liz Adams, MD of Allen Brothers. "We have worked with the leading rope manufacturers to accommodate the characteristics of the latest high tech materials, so our lightweight yet robust high-performance blocks have come to the attention of a wider audience of racers."
The business has a strong heritage of working with boat builders from the early design stages. This is evident in its new through deck block / soft shackle mountings, the "Pad Tii" system, (product codes A8639-6, A8639-8, A8639-10, A8739-6, A8739-8 and A8739-10). These come as a response to growing demand from boat builders for soft mounting systems, as the use of Dyneema rope shackles trickles down from larger classes.
Making up the 2018 launch package is a new cheek block range, starting with the A2126M and A2136M Double Composite Cheek Blocks. These are available in 20mm and 30mm sheave diameters, making the core Allen product suitable for a wider range of applications.
STAKES ARE HIGH FOR 2018 ENDEAVOUR GLORY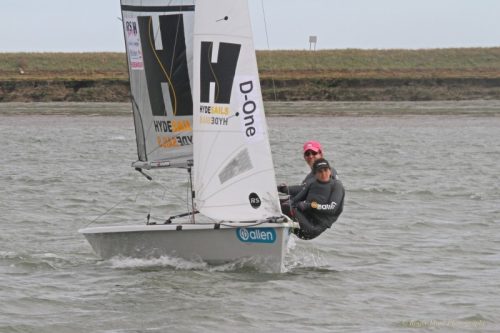 The Endeavour Trophy takes place at the Royal Corinthian Yacht Club, Burnham-On-Crouch, from 12-14 October. It is the only event of its type in the dinghy sailing calendar. Entry is by invitation only and to be considered sailors must be reigning champion in their class. It is truly a competition to find the best of the best.
This year, there are 30 classes competing and the runners and riders include returning champions Ben Saxton and Toby Lewis. Saxton is a member of the British Sailing squad for the 2020 Tokyo Olympic Games and has won the Endeavour 3 years in a row with crew Toby.
Nick Craig, the reigning D One champion and 2017 runner up will also be returning and is looking forward to another weekend of close racing, Nick commented "We are very much looking forward to the Endeavour as it is still so prestigious and attracts the top talent in the UK.  The event is so well run on and off the water.  With 8 tough races, it feels like a weeklong Championship in a weekend.  I only wish racing was like this every weekend!"
The further 28 classes are being represented by the cream of British dinghy racing. Three of which are members of Team Allen, the company's squad of racers who aid research and development of its products. They are Rhys Lewis / Drew Wright (420 National Champions), Chris Birrell/ Sam Brearey (Merlin Rocket National Champions) and Burnham-on-Crouch sailor Ben Hutton-Penman (RSFeva & RS Aero 5 World champion).
Allen Brothers manufactures high-performance sailing hardware at its factory in Southminster, Essex. The company's hardware is used by many of the British Sailing squad which will be competing at the 2020 Tokyo Olympics. The company has a policy of innovation and development relying on feedback from its elite sailors, Team Allen.
The full Entry List for the 2018 Endeavour Trophy comprises:
| | | |
| --- | --- | --- |
| CLASS | Helm | CREW |
| 420 | Rhys Lewis | Drew Wright |
| 470 | Jonny McGovern | Sarah McGovern |
| 2000 | Simon Horsfield | Katie Burridge |
| 2017 Champion | Ben Saxton | Toby Lewis |
| 29er | Ewan Wilson | Fin Armstrong |
| Blaze | Charlie Chandler | Owain Hughes |
| Byte | Tom Lonsdale | Emma Peason |
| Cadet | Angus Collingridge | Hattie Collingridge |
| Comet | Chris Hatton | Charlie Sansom |
| D One | Nick Craig | Emma Clarke |
| D Zero | Steve Bolland | Alistair Norris |
| Fireball | Matt Burge | Tom Pygall |
| K1 | Paul Smalley | Mari Shepherd |
| Lark | Chris White | Nicola White |
| Moth | Jim McMillan | Paul Gliddon |
| Merlin Rocket | Christian Birrell | Sam Brearey |
| National 12 | Graham Camm | Zoe Ballantyne |
| National 18 | Oliver Houseman | Doug Nestor |
| Optimist | Emily Mueller | Florence Brellisford |
| Laser 4.7 | Lorcan Knowles | Annabel Page |
| RS Aero 5 | Ben Hutton-Penman | James Hutton-Penman |
| RS Aero 9 | Steve Cockerill | Sarah Cockerill |
| RS Feva | William Pank | Seb Getto |
| RS200 | Maria Stanley | Alan Roberts |
| RS400 | Stewart Robertson | Sarah Robertson |
| RS600 | Richard Smith | Lynne Ratcliffe |
| RS800 | Tom Morris | Guy Fillmore |
| Scorpion | Alan Krailing | Simon Forbes |
| Supernova | Sam Knight | Steve Hawley |
| Thames A Rater | Simon Blake | James Warren |
Further information is available at https://royalcorinthian.co.uk/endeavour/
Live streams of the event will be available from https://www.facebook.com/AllenBrothersSailing/
Archives by Subject:
Archives by Month: