Phantom National Championships – Phifty Phantastic Years.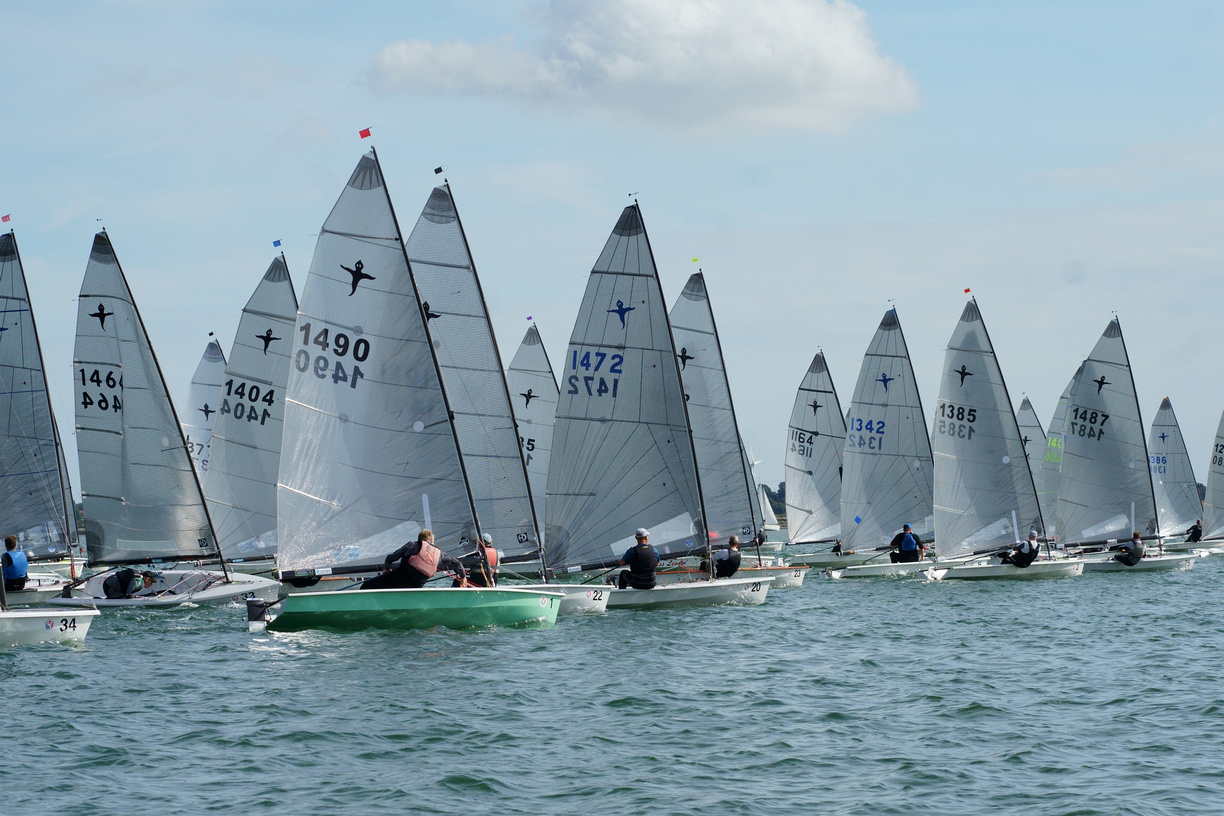 Celebrating their fiftieth birthday at Stone Sailing Club on the Blackwater Estuary in Essex on 17th to 19th September was always likely to attract a good entry and the Class Association was delighted with the final entry of 76 boats.
Competitors had started to congregate at the club on Thursday and many must have wondered whether the Indian Summer forecast was going to prove a mixed blessing as they looked across a mirror flat Blackwater Estuary.
The forecast did look like light winds would predominate with a distinct swing in the direction being predicted over the three days. The usual conversations also took place over fancied runners and riders with past multiple Champion Andy Couch known to have a significant diary clash due to his brothers wedding on the Sunday. Not wanting to miss the event Andy did attend but could only race on Friday and Saturday. The planned programme of races with two on Friday, possibly four of Saturday and two on Sunday meant that with two discards competitors could attend over the two days and complete a series.
(more…)