New Injection Moulding Machine Investment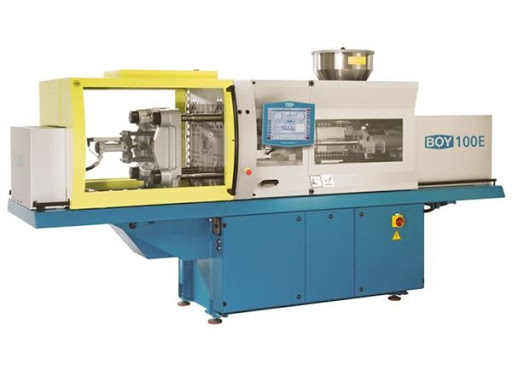 Allen, the UK marine engineering company, has recently invested in a new injection moulding machine that will be added to its in-house production facilities.
The British company has had installed the top of the range injection moulding machine from BOY, the 100 E. Some of its features include a larger distance between tie bars (430 x 360 mm), a platen opening stroke of 725 mm, with optional 900 mm and a clamping force of 1000 kN. The most important of these features is the clamping force. The higher the force the more it allows for larger products with thinner material to be produced.
This new injection moulding machine will be used to manufacture some of Allen's most popular products including hatch covers, aerovanes and centreboard slots, to name a few.
This new machine follows on from other investments the marine engineering company has also made over the rollercoaster year that has been 2020. It's not too long ago the company announced its purchase of a new 3D printing machine to help with rapid prototyping.
Allen is based in Essex, UK, and has been one of the leading sailboat hardware manufacturers for over 60 years. The company prides itself with being more than just a marine specialist but engineering experts. To find out more about some of the in-house recourse available at Allen and some of the custom projects they undertake visit the Allen website – https://www.allenbrothers.co.uk/about-us/allen-in-house-resources/