2020-2021 Allen 29er Grand Prix Series – Leo Wilkinson Write Up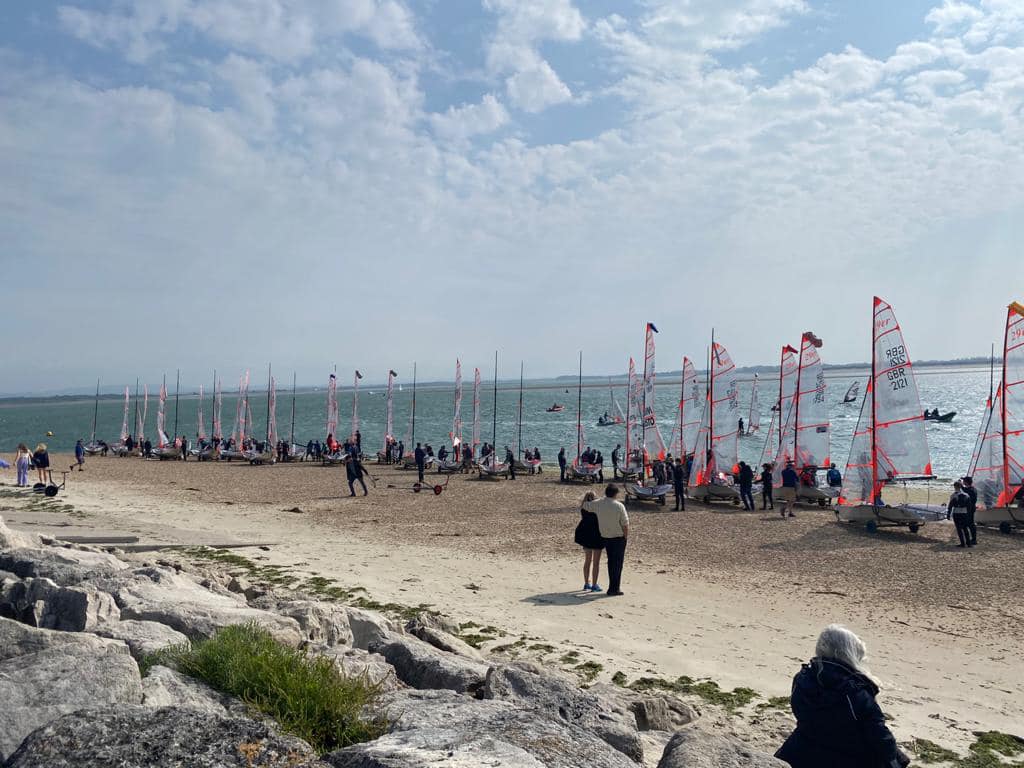 The Allen Grand Prix Series 2020-21 kicked off at Weymouth in September- the first 29er event since January due to Covid-19. With the biggest turnout of the series, the 74 boats were split into two fleets for some windy and choppy conditions. Elodie Edwards and Ewan Wilson, and Tom Storey and Ben Willet dominated the first day and took first and second places, with Ben Mueller and Freddie Lonsdale in a close third.
GP2 was at WPNSA again with similar conditions. Day one ended with very tight results, the top 10 only split by 11 points. With shiftier conditions on the second day, consistency was key. Leo Wilkinson and Sam Jones took the win on countback from Elodie Edwards and Ewan Wilson. Emily Mueller and Louis Johnson rounded out the podium.