Allen Contender Open at Highcliffe Sailing Club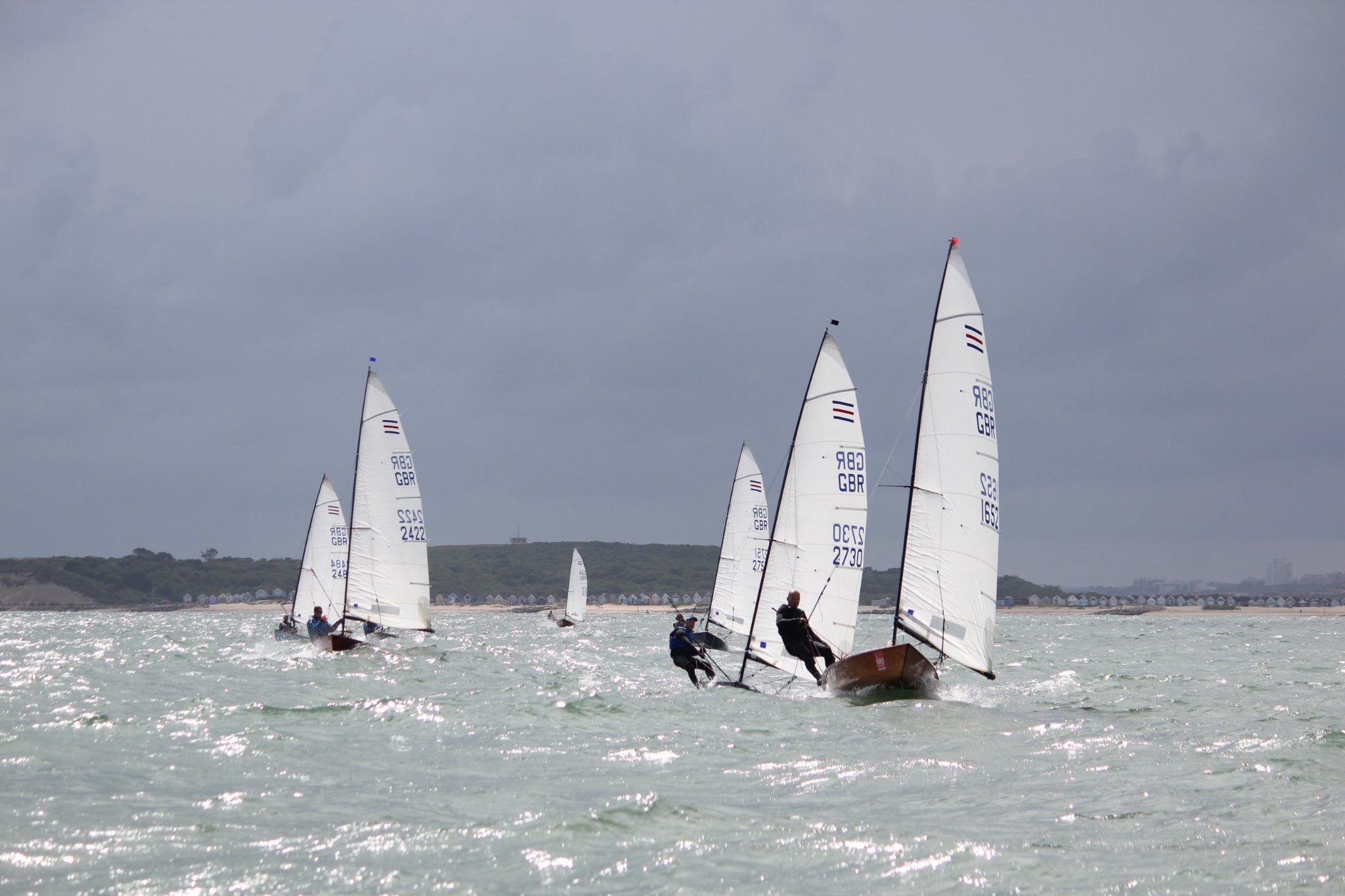 Over the weekend of 25th and 26th June, 18 Contenders entered the sixth leg of the Allen Travellers Series at Highcliffe Sailing Club, a venue that has hosted many a great Contender event over the years. The weather forecast promised mostly blue skies and no shortage of breeze from the Southwest, which also meant there would be some decent waves to play with.
Having heard the reputation of the Contender fleet for jumping the gun on occasion, the Race Officer made clear his intentions by hoisting the "I" Flag for the very first start! Which by and large worked well, with no general recalls all weekend and few individual ones either.
The Contender fleet launched into a steady 18-22Kts wind from the SSW, which maintained throughout the first day. With three races due to be sailed, it was going to be a strenuous afternoon.
Race 1 started without incident with local hero Simon Mussell getting the best of the start and roaring into the lead up the first beat, followed by Ed Presley and a chasing pack. The first reach was a high octane trapezing one, with some big waves to slide off, resulting in some early swims including for local sailor Gary Langdown whose boat launched into the air off a wave and jettisoned poor Gaz into the brine shortly before the wing mark! The second reach back towards shore offered some excellent surfing opportunities, particularly for those taking advantage of the pumping (as much as you like!) flag flown from the Committee Boat all day. Simon stretched his lead to the end of the race, followed home by Ed and Richard Batten, another local Highcliffe lad in third.
(more…)