Lockdown Sailing With Allen Academy Optimist Sailor Patrick Bromilow.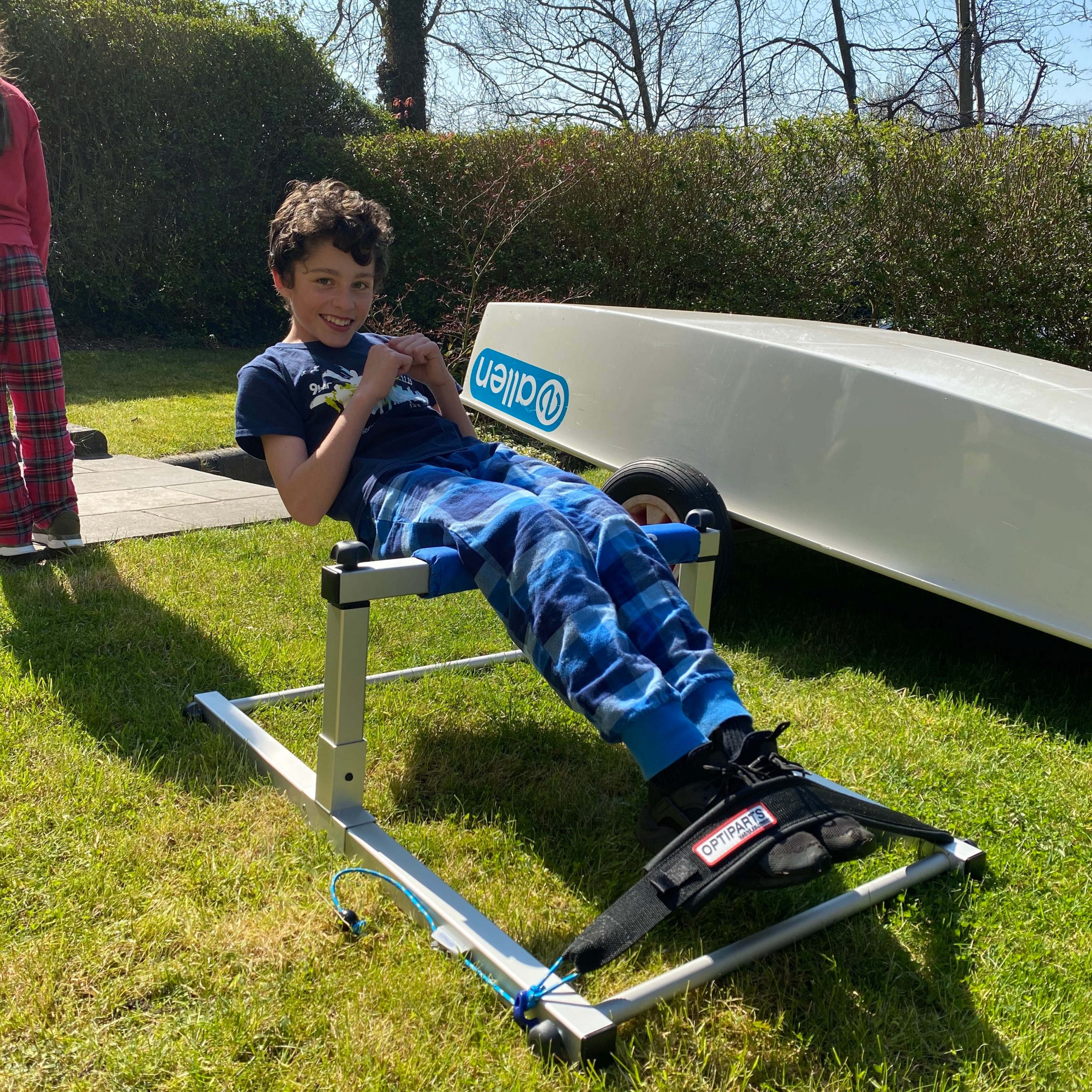 Lockdown began for us on 20th March. It was my last day in school, and also our first and last junior club racing of this season.
Following the lockdown, we had our remaining Winter squad weekend at Pwllheli cancelled. Luckily we had enjoyed lots of windy weekends for the other ones and had even sailed with dolphins in Sunderland!
Then, event after event got cancelled…Spring champs, Braassemermeer, Garda, Inlands, Selections and finally our National Championships were cancelled which were due to be held in Largs in August. It was very disappointing.
During the start of lockdown, I got a hiking bench, so each day I went on it and kept a chart to time how long I could hike for, and how many sit ups I could do on it. The RYA started their Sail from Home programme, so I found some of these quite useful and interesting – particularly the workout Wednesday fitness sessions. I tried to get out for a run or a cycle each day with my family, but it was very frustrating not being able to go sailing – especially as we live on the coast and the weather and conditions for sailing were perfect!